Get the security services you need at a low price. We're open 24/7. Call now for a quote!
Call Now To Get Started

866-407-4342
Open 24/7

Vehicle Patrol Security Guard Services
XPressGuards is owned by former law enforcement officers, and we're one of the top vehicle patrol security companies in the nation. With over 600 offices nationally, we offer a wide variety of security services.
Our vehicle patrol security
services are available 24/7
XpressGuards are always on guard for your family, business or event. Call now to inquire about our vehicle patrol security services.
Open 24/7

Vehicle Patrol Security Guards
Vehicle Patrol Security Guard Service
Security patrols are an invaluable asset for maintaining the safety of neighborhoods. A patrol car provided by XPressGuards is outfitted with four private security guards and four experienced security officers to conduct random patrol checks. Our guards have the authority to investigate suspicious activities, protect property, and act as a deterrent against crime.
Our unarmed guard services are available 24 hours a day, seven days a week to give private citizens a sense of security while patrolling their neighborhood. The patrol services of XPressGuards can be hired for a reasonable price to provide experienced and dependable patrol services. Our security officers are well-trained to respond quickly and effectively in emergency situations, ensuring that any threat or potential danger is taken seriously and dealt with accordingly. With these precautions in place and our patrolling security guards on duty around-the-clock, your neighborhood will be safe from harm.
Xpressguards security offers patrol services with trained security officers and professionals. Our professional mobile patrol officers are responsible and well-trained in security monitoring, patrolling your area and delivering superior service. To ensure the safety of everyone in the area, we provide guard services with the highest degree of training. We have a team of security experts ready to offer their assistance and provide mobile patrol officers who can be relied upon to keep environments secure.
XPressGuards security is one of the largest private security companies and security service providers in North America. Our mobile patrol units are equipped with cutting-edge technology that enables us to provide our clients with the most comprehensive protection services available. We have the largest fleet of vehicle patrols available for hire 24 hours a day, seven days a week, with over 100 vehicles.
Professionally Vehicle Patrol Security Guards 
All of our guards are professionally licensed and trained in cutting-edge security techniques in order to provide you with the highest level of protection when you require it. When our mobile patrol unit passes through your neighborhood or property, our professional staff is committed to providing dependable and trustworthy service that will leave you feeling safe.
Our local security patrol officers are highly trained, experienced, and licensed to provide our clients with the best possible service. Our security checks consist of random and scheduled patrols of businesses, neighborhoods, and public areas throughout the day. We make sure to have a high visibility presence in order to deter any crime that may occur in the area. In addition to providing a secure environment, we also provide security guard services that can be tailored to meet your specific requirements. Our security guards are fully licensed and trained in law enforcement procedures, allowing them to consistently provide superior protection.
Our personnel are subjected to a stringent personality screening procedure, and our protection agents are renowned for their unique abilities. Our security services are a fundamental component of our services. We ensure that all of our employees have been vetted by previous employers and are capable of handling challenging situations. In addition, we provide patrol cars on a 24-hour basis to ensure that any false alarm is handled quickly and effectively. Our officers have years of experience in providing security services and recognize the significance of protecting property.
All of our security guards must pass a credit and background check. Their security responsibilities are of equal importance to the client's trust in us. We provide our officers with enough information to ensure the establishment of trust. Contact us for more information on our patrol officers.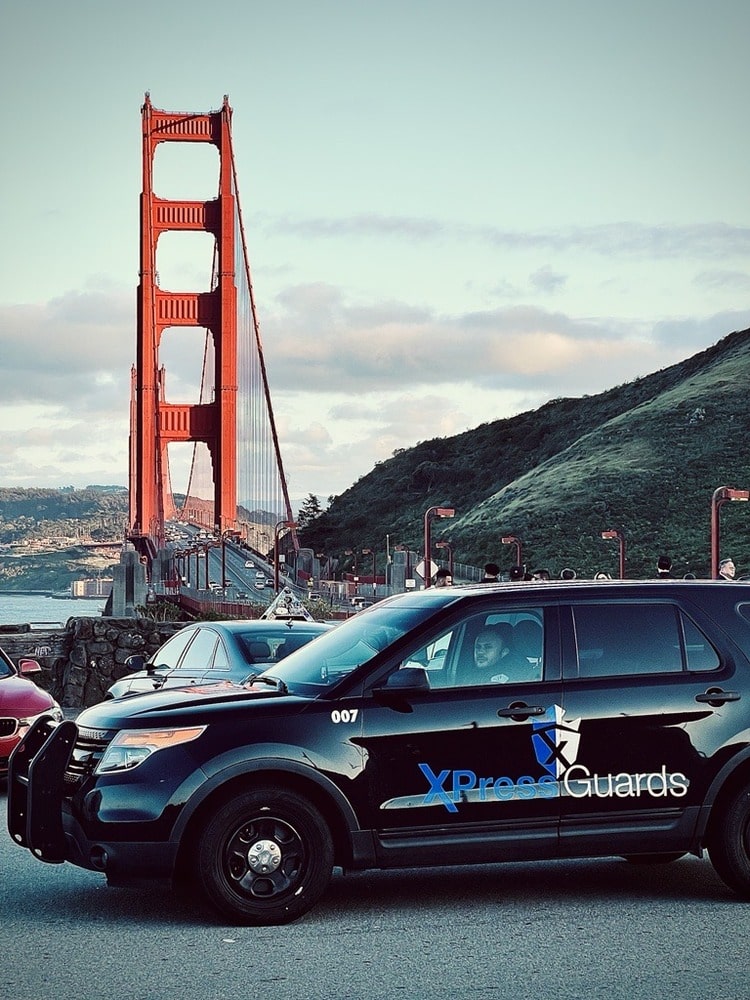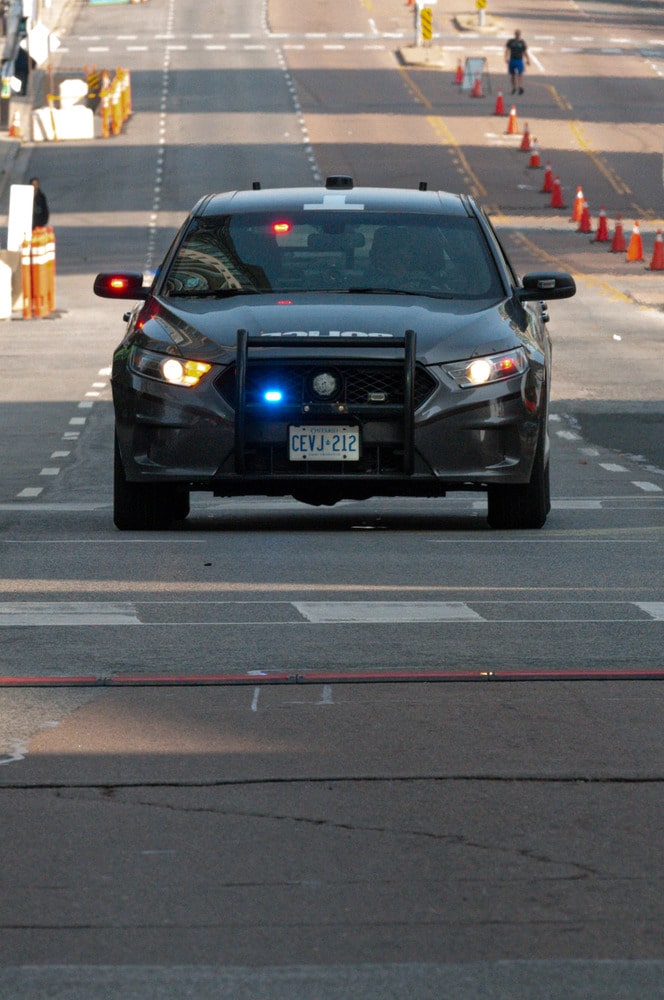 Open 24/7

Vehicle Patrol Security Services
Vehicle Patrol Security Services
If your business or neighborhood has unwanted vehicles, graffiti problems, or even neighborhood kids that cause chaos, you might be interested in random patrol checks by a security guard in a patrol car. One of XpressGuards Security Protection Consultants will be happy to sit with you, listen to and discuss the issues and develop a preventive plan to help. XpressGuards sends a security guard to your location in a marked vehicle and walks through the premises and logs all suspicious activities in an accurate manner. If a problem arises, our security guard will make every possible attempt to resolve the problem before contacting the law enforcement authorities and/or the property manager. Irrespective of the outcome, our security guard will write a detailed report and submit it to you within 24 hours.
Nationwide Vehicle Patrol Security
By having a marked patrol vehicle that makes frequent and random stops in your business or neighborhood, it will act as a deterrent that will likely prevent most illegal activities from happening because they won't know when the next patrol check is going to take place. If our security guard notices suspicious activity during the patrol, he/she will take pictures and we will send them to you so that you can have a record of them. If problems continue, our security advisors will discuss with you the possibility of an on-site security guard from XpressGuards.
Mobile vehicle patrol is a cost-effective solution if standing guards are not practical or necessary. Mobile patrol checks can be carried out on schedule or at different times.
Cost Effective Vehicle Patrol Security
At XpressGuards, we have been providing quality, cost-effective mobile patrol security to our valued customers for over 12 years. We offer professional mobile patrol services with highly trained security officers and have a distinguished reputation for being incident-free. Our mobile patrol units are ideal for large sites requiring security guard services. Having a fully equipped, highly visible patrol car monitor the extended area thoroughly will prevent incidents before they occur and allow for a rapid and professional response when necessary. The presence of a mobile unit will also deter criminal activity by letting potential criminals know that the site is safely patrolled and protected.
At XpressGuards, we offer only the highest quality security services to our clients. All of our security professionals receive industry-leading training, and our mobile patrol officers are specially trained and licensed to handle any situation with an equipped, marked vehicle. They are also always prepared to fully inspect any location and to ensure that the site is completely secure.
Professional Vehicle Patrol Security
XpressGuards is distinguished from other security service providers by our dedication and honest commitment to our clients. Our mobile patrol units have the ability to drive unique routes and thoroughly check the client's property or business site at any given time. We can also patrol unattended sites at night, on weekends, and even on holidays. Each of our clients is provided with a daily patrol report, as well as an incident report in the event of an incident. Call us today to speak to a friendly and knowledgeable representative at XpressGuards. At XpressGuard, we use state-of-the-art technologies and communication systems. Our patrols may include perimeter inspection of doors, windows, and gates.
Vehicle patrol services are provided for:
Hotels, Shopping malls, Hospitals, Medical establishments, Construction sites, Business building, Financial institutions, Research establishments, Industrial buildings, Apartments and condos, Parking lots, Concerts, Restaurants, Sports Events and Movie Theaters.
Vehicle Patrol Security Prevents Break-ins
Our patrol services will dramatically reduce break-in, vandalism and other crimes against your property, personnel, residents and visitors. We are committed to closing the gap between law enforcement agencies and security services by providing targeted patrols to your community.
Our fleet of patrol vehicles comes equipped with clear, highly visible signage, light bar, GPS tracking, high-beam lighting, state-of-the-art Key Tracking Systems, Two-Way Radios and cell phones.
Our professional, uniformed patrol officers use state-of-the-art vehicles and reporting tools. Business Patrols, Site Securing, Commercial and Industrial Property Patrols, Construction and Development Site Patrols, On-Site Property Patrol Services, and Traffic and Parking Control/Enforcement are offered.
Vehicle Patrol For Property Owners
We work with property management companies, developers, community associations and private homeowners to provide security solutions along with peace of mind through effective security patrols in your community. We provide proactive services and solutions. Our electronic reporting system makes it easy and accessible for our officers to interact with us 24/7 via the Internet. The reporting system provides flexibility for weekly, bi-weekly, monthly reports based on locations, times, etc.
Private patrols are an affordable and effective means of creating and ensuring a safer community for you, your staff, residents and visitors.
Protect Your Investment with Vehicle Patrol Officers
Visibility is a powerful deterrent to crime. By our presence alone, our patrol officers can help improve the safety of your employees and reduce the risk of vandalism or theft at your property or facility. The security officers of XPressGuards wear uniforms that reflect their authority and professionalism.
Vehicle Patrol Security Prevents and Solves Problems Before They Start
Whether our officers patrol on foot, on bicycles or in vehicles, we have a constant presence and are trained to notice anything out of the ordinary.
Around-the-clock Vehicle Security Patrols Protect you in a number of ways:
Promotes a safe working environment
Deters vandalism, theft, and trespassers
Quick response to emergency situations
Detecting emergencies and fires
Quick notification of local law enforcement and fire and emergency services
Warn you of unsafe conditions, such as water leaks or power outages
Vehicle Patrol
Visible rounds in a marked car
Patrolling property as well as parking lots
Driving the property in random patterns
Community monitoring programs
Foot Patrol Services
Making a specified number of visits each day
Checking the whole property
Checking of windows, doors, locks, vehicles, loading docks and
Illegally parked vehicles
Ensure that the office spaces are secure, that the file cabinets are locked and that the appliances are turned off
Smoke detectors, lights and ceiling fans are checked
Bike Patrol Services
Riding the property in random patterns
Riding around the property in areas that are not accessible to
Vehicles
Patrolling the parking lot
Custom Vehicle Patrol Service
Our vehicle patrol services are tailored to meet your unique needs. Patrol officers are frequently asked to lock and unlock facilities, turn on and off lights and heating/cooling systems, close windows, conduct security checks, provide security guards after hours, and respond to alarms. We also deter trespassers from coming onto your property. If necessary, our patrol personnel will coordinate with the local law enforcement authorities.
Detailed Accounts For each Security Patrol
Because it's important to know how your security officers are performing, we'll provide you with detailed accounts of each patrol. These include written reports and activity logs when situations are as expected, and incident reports when officers detect anything outside the ordinary.
Enhancing Safety
Patrol services are a cost-effective alternative for dedicated on-site security officers. You can maximize our effectiveness by posting warning signs that say that your property is "protected," "monitored" or "patrolled." Even if you already have security officers in place, patrol services can provide extra visibility. You may find that a patrol area requires fewer officers during the off-hour period, reducing your costs.
Some Background About Patrol Services
In non-military law enforcement, law enforcement officers are assigned to monitor specific geographic areas—that is, to move through their areas at regular intervals looking for any signs of problems of any kind. They are officers most commonly encountered by the public, as their duties include responding to service calls, making arrests, resolving disputes, reporting on crime, and conducting traffic enforcement, and other measures to prevent crime. A patrol officer is often the first to arrive on the scene of any incident; what an officer does or fails to do on the scene can have a significant impact on the outcome of any subsequent investigation. A patrol officer, as a person on the field every day, is often closest to a potential crime and may have developed contacts that can provide information.
The Philadelphia Foot Patrol Experiment, a randomized controlled trial conducted by Temple University, has shown that foot patrols reduce crime. With resources to patrol 60 locations, researchers identified the most violent crime corners in the city, using data from 2006 to 2008. Police commanders designed 120 foot patrol areas around these corners, and stratified randomization was used to assign pairs of foot patrols with similar crime rates to either a comparison or a target area. Officers usually patrolled in pairs with two pairs assigned to each foot patrol. After three months, 23 percent of violent crime decreased relative to the comparison areas.
Official records of police activities during the intervention period reveal the following information in the target areas:
Drug-related incident detection increased by 15%
Pedestrian stops increased by 64%
Vehicle stops increased by 7%
Arrests increased by 13%
The emerging trend of patrols is the addition of basic police patrols to private security agencies. Police privatization is explored in James Pastor's book The Privatization of Police in America: Analysis and Case Study. Law enforcement patrols don't always just enforce the law during patrols. They will also try and engage in community relations, investigate traffic accidents and transport criminals.
Contact us for more information on our Vehicle Patrol Services. We're serving all 50 States.
FAQs

Frequently Asked Questions
Happy Clients

Clients We've Worked With
XPresssGuards is the largest full service national security guard company in the nation. Armed and unarmed guards available 24/7. Call or message XPressGuards now to get started!
Professional Security

Vehicle Patrol Security Guards
Nationwide

Security Guard Services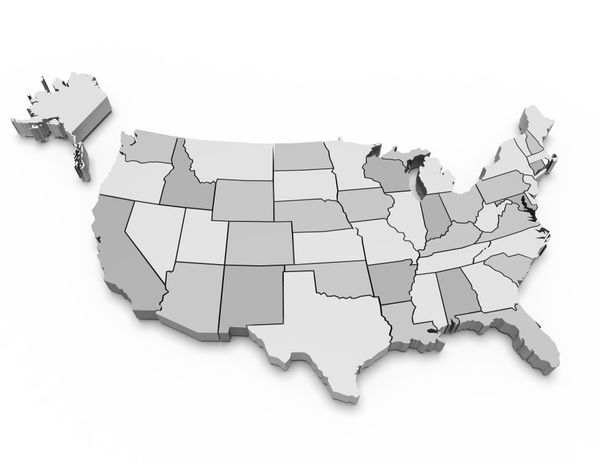 Testimonials

What Our Clients Say About Us

James Bell
Operations Manager
"I've been working with XPressGuards for a little over a year now and they're very professional. Easy security company to work with and the security guards are always very alert. I highly recommend their services, and their private security top notch."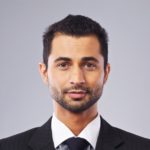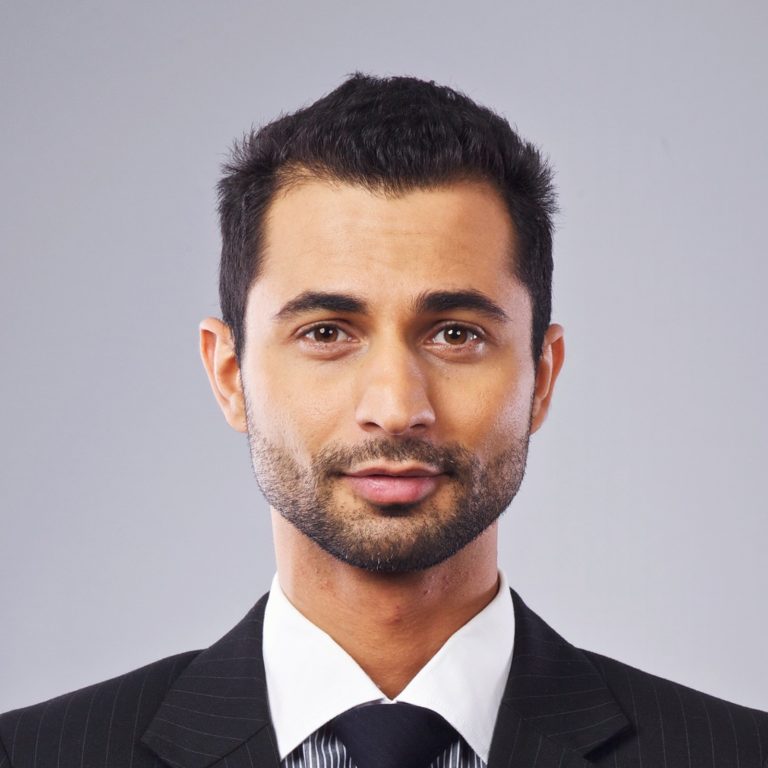 Patrick Hadid
Construction Site Manager
"Our construction site needs year round security. It's a very big construction project in Midtown New York, and XPressGuards offers the best full service security service we found within our budget. I can vouch for XPressGuards. We hope to continue a long relationship with this security firm."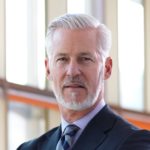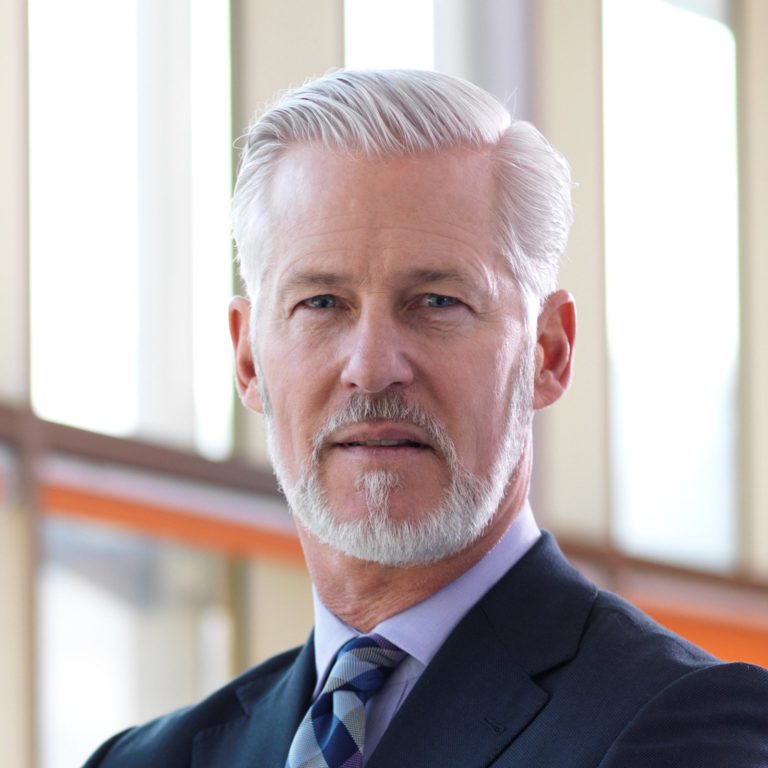 Steven Firestone
Hotel Manager
"Working with XPressGuards has helped our Hotel in so many ways. XPressGuards is reasonably priced and highly respected in Los Angeles. The first thing that caught our attention was the way everyone was so knowledgeable and very professional. First class security company."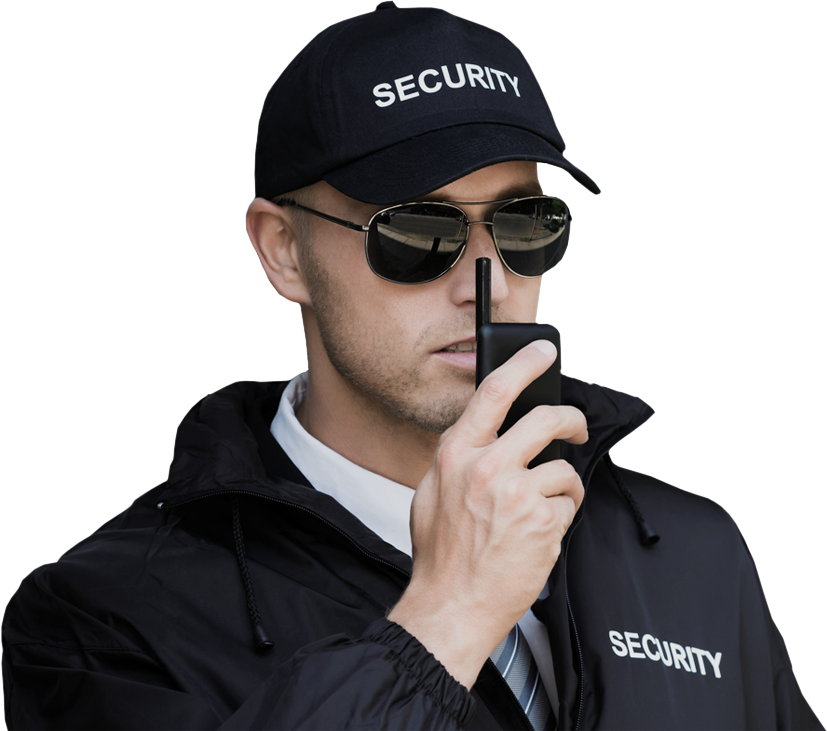 Service Request

Contact Us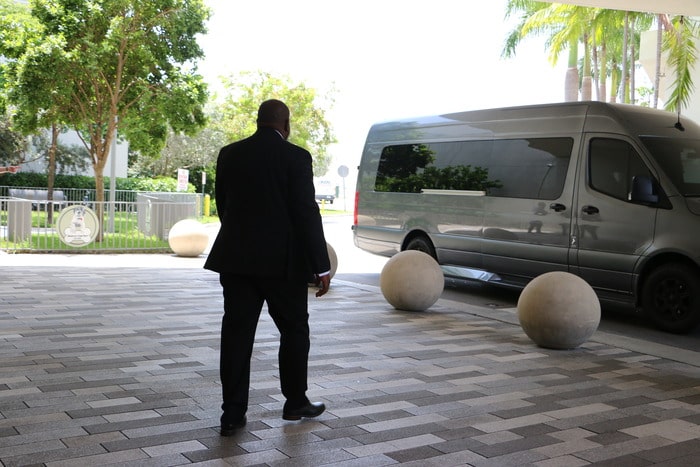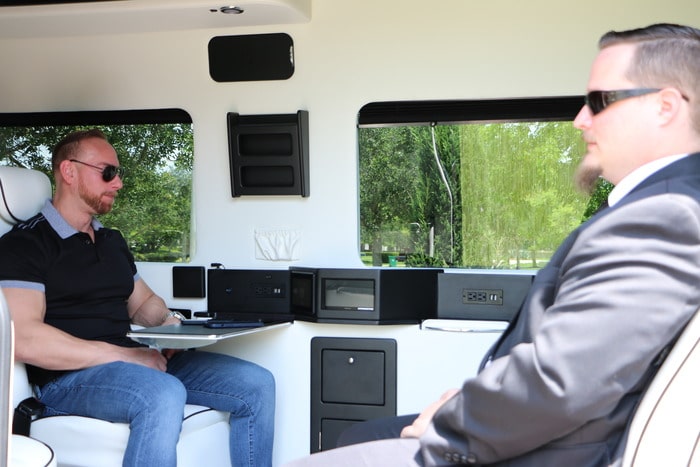 Available Nationwide

Service Locations