Get the Fire Watch services you need at the lowest prices guaranteed. Call now!
GET A FIRE WATCH QUOTE NOW

866-407-4342
What we do

#1 Fire Watch Guard Service
XPressGuards is the #1 Fire Watch security guard company in the United States. With over 600 offices, we offer 24/7 Fire Watch services in all 50 states.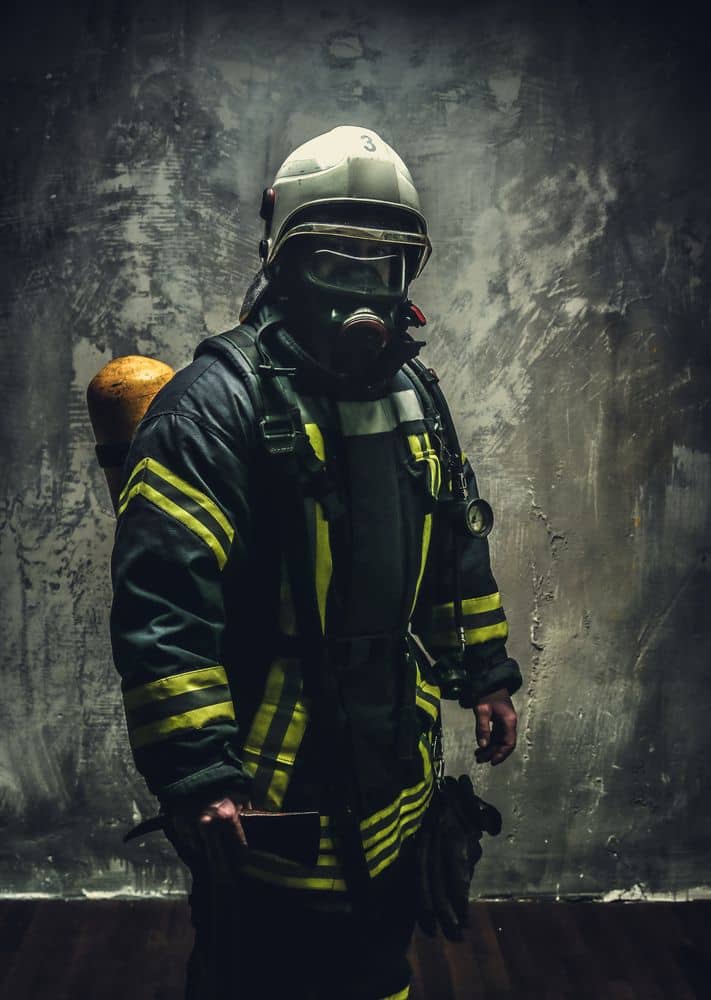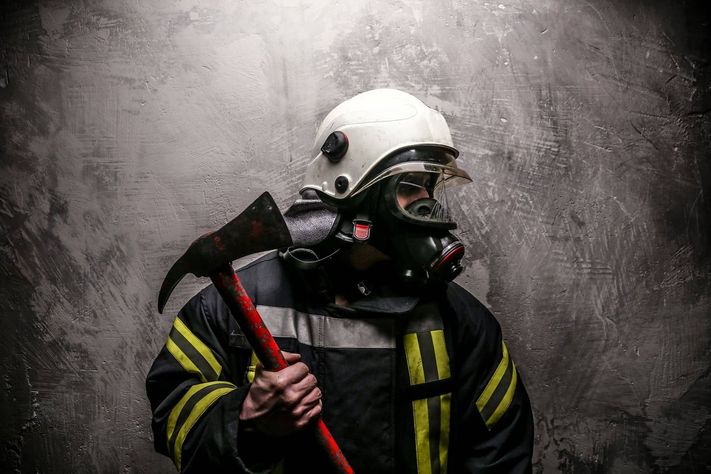 When Do You Need a Fire Watch Guard?

At XPressGuards, we take fire prevention seriously. Hiring a fire watch guard can save your life and the financial loss that results from damaged property. 
You'll Need a Fire Watch Guard If:
If you don't have firefighting equipment in place. Our fire watch guards patrol the site 24/7 throughout the year. We identify all the fire hazards and promptly alert the fire department in case of a fire outbreak.

If you're organizing a business event and want to ensure everything runs smoothly and no one is put in danger

If you're running a business and are obligated to hire fire watch service to avoid fines

If you're running a high-risk business

To minimize liability
Keep in mind that in case of a massive fire outbreak, a fire extinguisher won't do any good. While you may be able to restore the damaged property and cover the financial loss, you can't put a price on life.
We Offer Fire Watch Services For:
Hotels

Restaurants

Events

Parks

Construction sites

Factories

Shopping malls

Education facilities (colleges and schools)

Hospitals

Nursing homes
Contact XPressGuards Now
Our fire watch guards will alert the fire department upon the first sign of something suspicious thus protecting your employees as well as your property. Contact us now for more information. 
Nationwide

Fire Watch Guards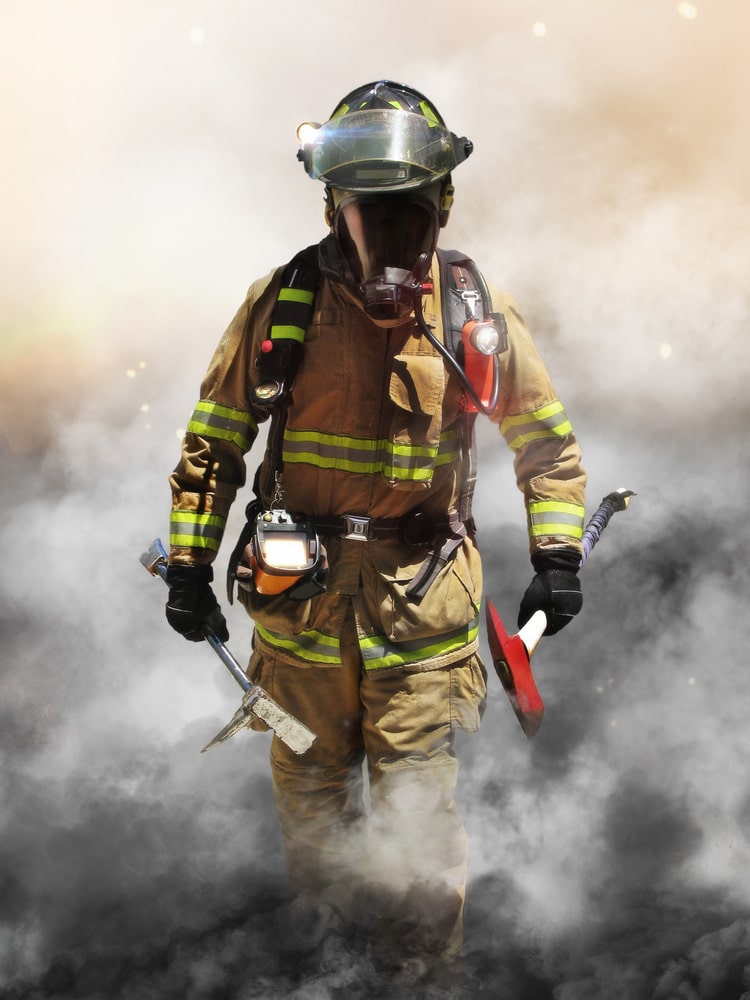 The responsibility of fire watch security guards is to ensure the safety and security of a building and its occupants. They patrol the property, monitor the security cameras, and assist tenants and visitors. Additionally, fire watch guards maintain order throughout fire alarms and evacuations. In this article, we will examine the responsibilities of a fire watch security guard in greater detail.
The responsibilities of a fire watch security guard depend on the size and type of the assigned building. However, all fire watch security guards have certain responsibilities in common. These obligations include: Fire watch security guards must conduct routine patrols of the premises to ensure the safety of all areas. Around the property, they may be required to walk, ride a bicycle, or drive a vehicle.
Fire Watch Security Guard Services 
Fire watch security guards are required to continuously monitor security cameras to identify potential threats. They may also be required to review recorded footage in order to investigate past incidents. Fire watch security guards are required to provide assistance to tenants and visitors as needed. This could involve directing traffic, escorting individuals to their vehicles, or administering first aid.
Fire watch security guards are responsible for maintaining order during fire alarms and evacuations. They may be required to direct individuals to safe zones, assist with evacuation procedures, and maintain crowd control.
Fire watch security guard is a crucial and responsible position. Fire watch guards are trained to keep people safe in the event of a fire, and they play a crucial role in ensuring that everyone safely evacuates a burning structure.
XPressGuards offers comprehensive services for commercial fire protection. We offer superior fire watch protection and sprinkler system installation for commercial buildings, including installation services and certified fire inspections. Our staff is well-versed in the design, installation, and maintenance of fire suppression systems.
In addition to installation, we also provide cutting-edge maintenance for existing systems, such as routine inspections and testing. With XPressGuards' comprehensive sprinkler system partners and maintenance plans, you can rest assured that your commercial property will be protected from potential fires. XPressGuards provides, among other fire protection solutions, hazard suppression systems, special hazard suppression systems, sprinkler systems, and fire pumps.
Commercial Fire Observation and Protection
Our fire protection and fire watch services for commercial properties include emergency lighting and fire alarm management. We also provide 24 hour fire watch guards and commercial mechanical construction services for industrial projects. So, for all of your fire system needs, XPressGuards is your go-to national partner for superior service and safety.
Fire protection, fire watch guards, and protection of your property are among our most frequently requested services. In order to provide a safe environment for your home or business, we can provide professional fire equipment to both residential and commercial clients.
Our knowledgeable technicians are current on the most recent industrial codes and regulations, ensuring that your safety protocols are always current. In addition, our skilled staff is able to maintain any type of fire suppression system you may require for your home or business. With XPressGuard's superior service, you can rest easy knowing that your home or business is protected from fires.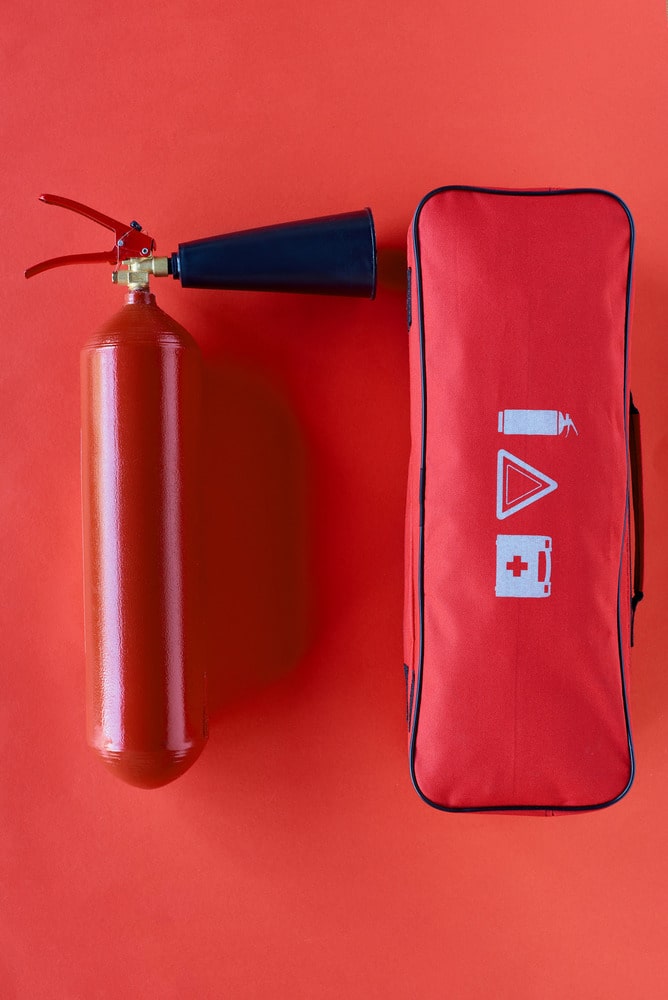 Fire Watch Guard Services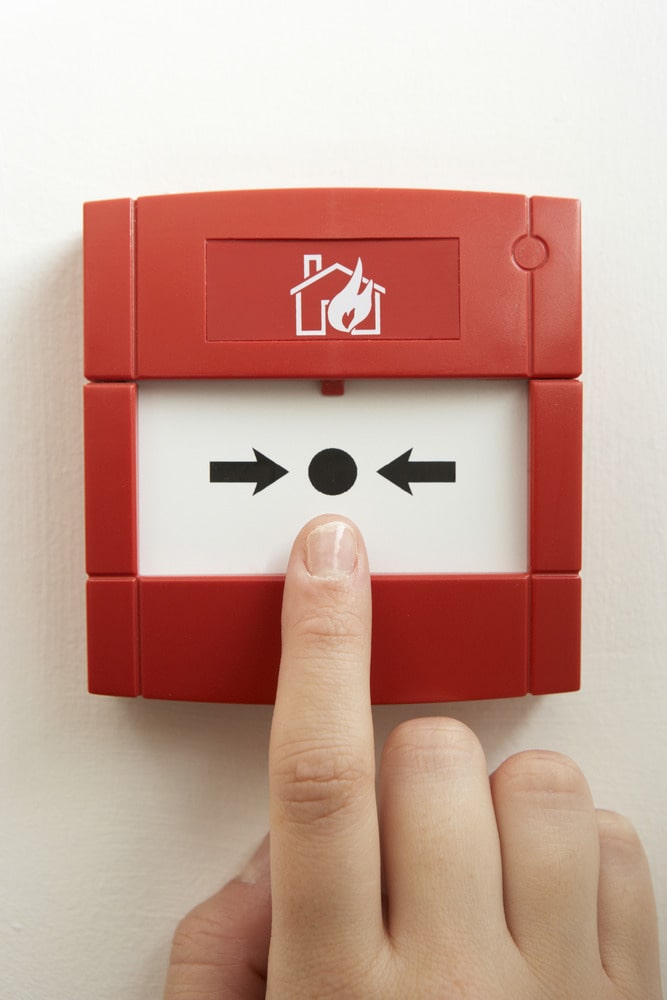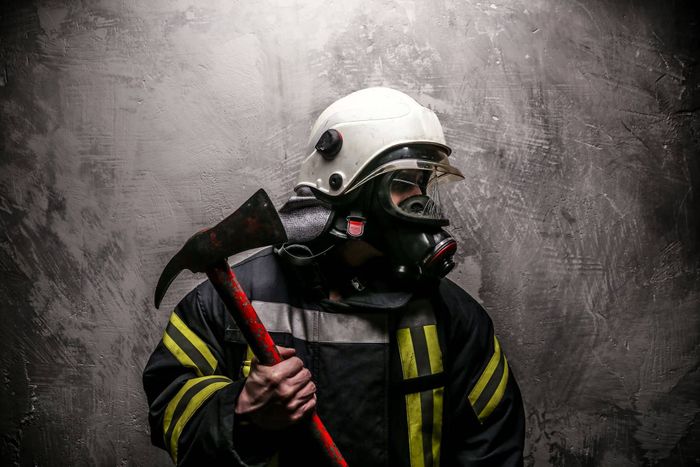 Our fire watch guards have been specially trained to detect and sound the alarm in the event of a fire. Our fire watch security guard service will add an additional layer of protection to your home or business. Fire watch guards are trained to detect fires and identify potential fire hazards on construction sites and in buildings, as well as to secure the structure in the event that the fire system fails.
Our fire watch guards patrol the premises to minimize potential fire hazards and carry a fire watch check list at all times. If a fire is detected, the security guard will immediately alert the local fire department and evacuate the building. In addition to patrolling your facility's grounds for any additional security needs, fire watch security guards supervise construction workers performing hot work.
XPressGuards fire watch team can also monitor your facility's systems, property, and other areas for suspicious activity and apprehend and offenders while notifying the local police. The primary objective of these services is to provide a safe working environment while safeguarding your company from potential hazards and dangers.
Reputable Fire Watch Guard Company
Fire watch security guards from a reputable security guard company, such as XPressGuards, are responsible for patrolling the area and guarding the premises 24 hours per day. Our fire watch guards understand the particulars of each posted fire watch and how to keep an eye out for fires and other abnormal conditions throughout the entire building. In addition, we are responsible for inspecting the entire work area for potential fires and mitigating losses resulting from fire hazards.
Professional fire watch guards are a company's top priority if their fire alert system malfunctions, and this has become increasingly vital as the demand for professional fire watch guards has increased. Our fire watch guards are highly trained security experts who monitor the safety of any location in the United States.
Our fire watch guards are professionally trained to ensure maximum safety and prevent the fire marshal from closing down your business. Additionally, XPressGuards employs armed and unarmed security officers who are constantly on the lookout for criminal activity, vandalism, and equipment theft. Our fire watch guards have worked with and repaired fire security systems in the past. We adhere to all safety protocols and execute specific fire watch procedures to prevent any fire incidents on the premises.
Additionally, we are trained to conduct routine patrols, research local fire departments, and maintain a safety log for the property. Our security guards are also trained to use extinguishers and other fire prevention equipment in the event of an emergency, as safety and security is always our top priority.
Fire Watch Safety Measures
Fire watch guards are highly trained and experienced security personnel who provide both watch security and fire protection. Nationwide, small businesses and large corporations utilize our security guard services to ensure safety in the event of a fire emergency. Our security guards at XpressGuards are equipped with the necessary equipment to protect people, property, and fire alert systems.
Our fire watch guards are able to monitor a fire alarm system and act swiftly in the event of an emergency. Additionally, we search for potential dangers, such as faulty wiring or blocked exits, which could lead to a fire or other serious safety issues. Fire watch guards can aid in the maintenance of an effective fire prevention system by ensuring that all safety equipment is always operational and by patrolling the area in search of other potential hazards. Fire watch guard service is mandatory if your fire alert system fails and you don't want to be shut down if it fails to keep people safe through prompt response.
Fire Watch Security Safety Plan
Fire watch security is a vital component of any safety program. Instant fire safety solutions include the use of fire alarms, prevention equipment, and security guard patrol services to alert personnel to potential threats. These types of safety measures allow companies to implement proactive strategies that protect their employees and customers from potential disasters during hot work or other activities that could cause a fire.
Fire security guards are essential because their primary duty is to search for suspicious activity or danger indicators that employees may miss. Regular patrols search for potential fire hazards and take appropriate action, allowing management to focus on production rather than fire safety. 24 hours a day, 365 days a year, our security guard services can be tailored to meet the specific requirements of your business, providing you with dependable protection when it matters most.
Particularly important in commercial structures and active construction sites are fire watchmen. Our nationwide fire watch services provide businesses with the security they need for complete protection, and our security guards are also available for other security services, such as access control.
Fire watch guards monitor and maintain alarm systems and ensure that emergency equipment is readily available at all times. Your fire watch guard service can be tailored to the needs and requirements of any business with our assistance. Our Fire watch guards also ensure that all employees are adequately trained in fire response and assistance provision.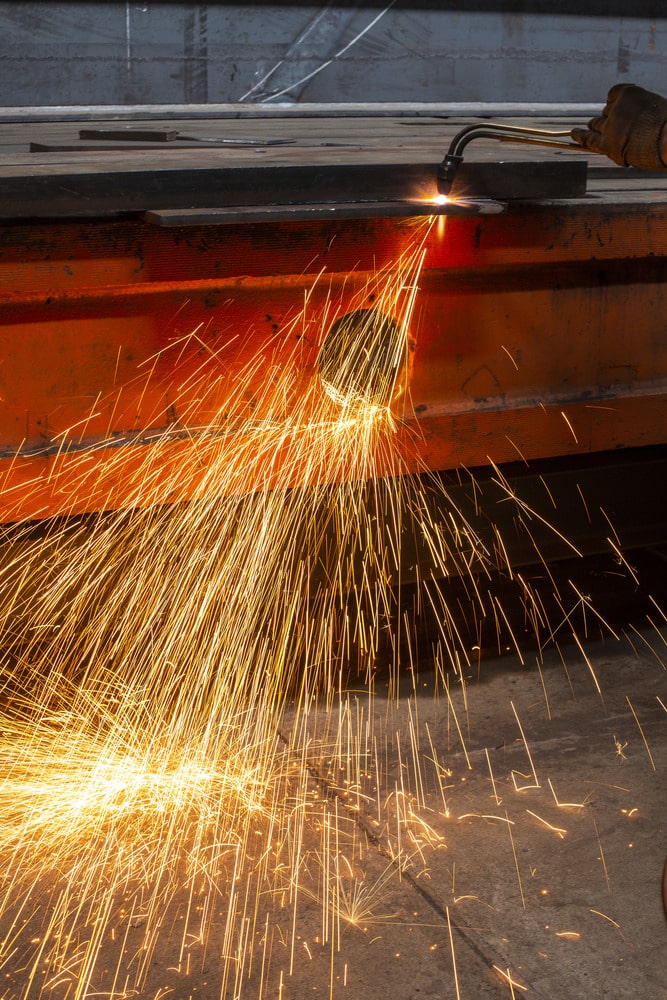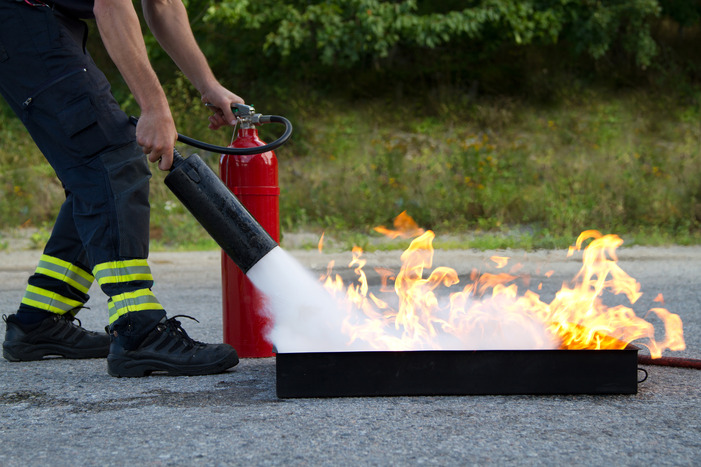 Fire Watch Guards For Your Business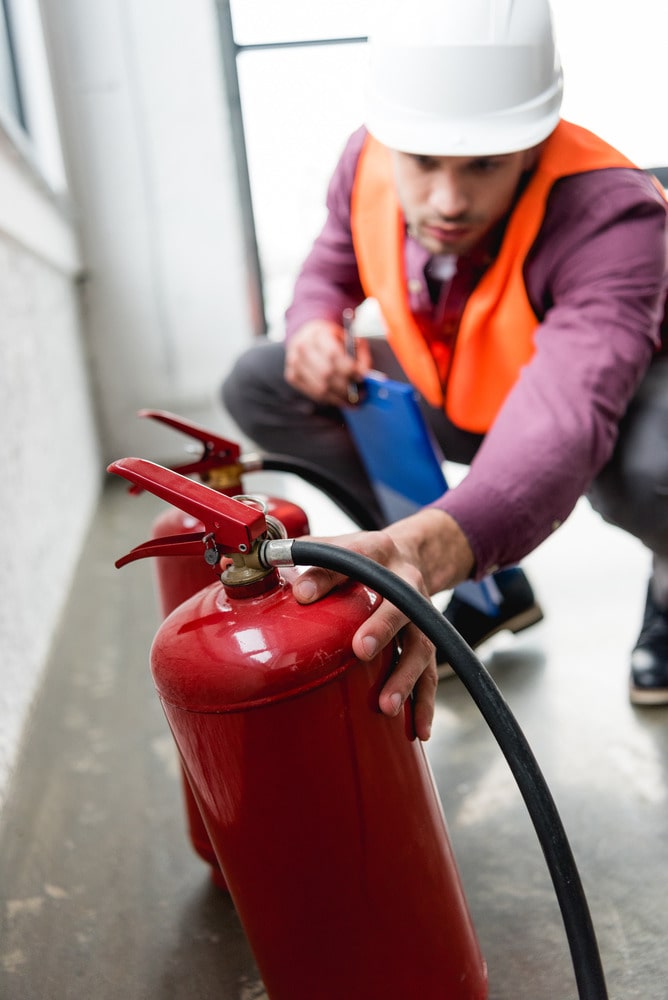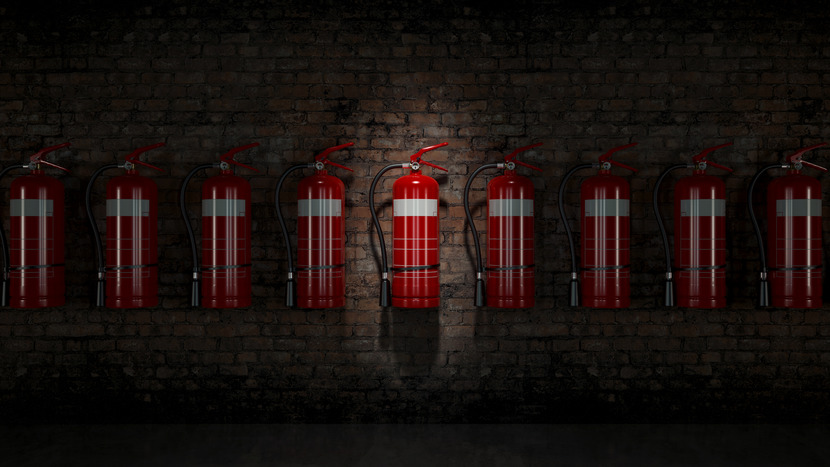 Our fire watchmen play a vital role in protecting people and property from fire. Fire watch guards are indispensable to businesses, residences, and other buildings because they actively monitor potential fire hazards and respond swiftly to emergencies. Fire watch guards from XPressGuards are responsible for the installation, inspection, repair, testing, and maintenance of fire alarm systems. These are only some of the fire protection services provided by XPressGuards.
Fire watch guards from XPressGuards also ensure that all exits are clearly marked with exit signs and are not blocked or obstructed in any way. Additionally, our fire watch guards ensure that all fire extinguishers are easily accessible throughout the facility.
If any fire extinguishers are missing or inoperable, we will replace them with new ones that are effective for the type of fire you may encounter. Our fire watch guards also instruct residents on the proper use of fire extinguishers and evacuation procedures. XPressGuards may also maintain sprinkler systems and inspect smoke detectors for proper operation as part of our security services.
Why Are Fire Watch Guards Important
Our fire watch security guards are essential to businesses and organizations because they reduce the risk of fire, ensure the safety of employees, and prevent the fire marshal from shutting down your business. As part of our fire watch services, our fire security guards are trained to monitor areas for signs of fire hazards, particularly if hot work such as welding is being performed.
XPressGuards can respond rapidly to emergencies and help control smaller fires before the arrival of the local fire department. Additionally, we can perform routine monitoring and maintenance to ensure that all systems are operational 24 hours a day, seven days a week. In addition, our fire watch guard services may include training for employees on how to use safety equipment and what everyone should do in the event of an out-of-control fire.
Our Fire watch guards, also known as uniformed fire security officers, are responsible for the safety of your business. We are trained to respond to alarms and notify the appropriate authorities in the event of a fire, extinguish fires, and provide standard security with armed and unarmed guards as well.
In addition to being able to identify potential arson threats, manage crowds during emergencies, and monitor alarm controls, our fire watch guards must also be able to identify potential arson threats. We are experts in this field, and we can dispatch fire watch guards to any location in the United States.
Due to specialized training, XPressGuards can handle a variety of security issues that may arise in a business setting. The majority of our security guards and fire watch guards are former law enforcement officers, off-duty police officers, former members of the military, and other government contractors. XPressGuards is well-versed in all safety regulations and the most up-to-date alarm system and fire protection equipment technology.
Employ a Fire Watch Officer
Property managers must consider both Fire Watch Guards and sprinkler systems when securing their buildings. Our licensed fire watch guards are trained experts who patrol the premises in search of potential fires and other hazards. A current fire alarm system is also required, and if the guards detect a malfunctioning alarm, they will immediately notify property managers so that they can take the necessary measures.
A fire sprinkler system provides additional safety by automatically detecting heat and activating an alarm to alert occupants of an emergency situation. Property managers must always employ fire watch security officers with prior experience working with sprinkler systems to ensure proper sprinkler system operation and routine component inspections.
In addition, fire watch guards should be familiar with the different types of water available for extinguishing fires in order to avoid any potential dangers or damage resulting from the use of inappropriate water sources. By implementing these measures with our security team at XPressGuards, property managers can rest assured that their properties are adequately protected against any potential threats posed by fire or other hazardous events.
Uniformed Fire Watch Guards
Uniformed fire security guards are a crucial element of this protection. Our security guards receive specialized training in the event of a fire or other emergency at your business or construction site.
Our fire watch guards and security team can utilize alarm controls and extinguishing equipment to respond rapidly and coordinate with local emergency services, such as the fire department, to keep your business safe and prevent fines. In addition, by employing uniformed fire watch guards, property managers can rest assured that their premises are being monitored, as they can easily identify the guards and monitor their activity.
Fire watch guards are essential to a comprehensive security plan because they provide a necessary precaution. You should not wait until the last minute to hire a fire watch guard because professional fire watch services can provide both the equipment and experience necessary to ensure safety. If you wait until the fire marshal arrives and informs you that you need a fire watch guard, you will pay a heavy price by either being shut down or paying a much higher rate for the fire watch guards because it will be a last-minute emergency service request.
At XpressGuards, we have the ability to tailor security plans to your specific needs, ensuring that all safety standards are met. We have over sixteen years of experience providing fire watch guard services and can assist you in developing a plan that meets your particular needs and expectations.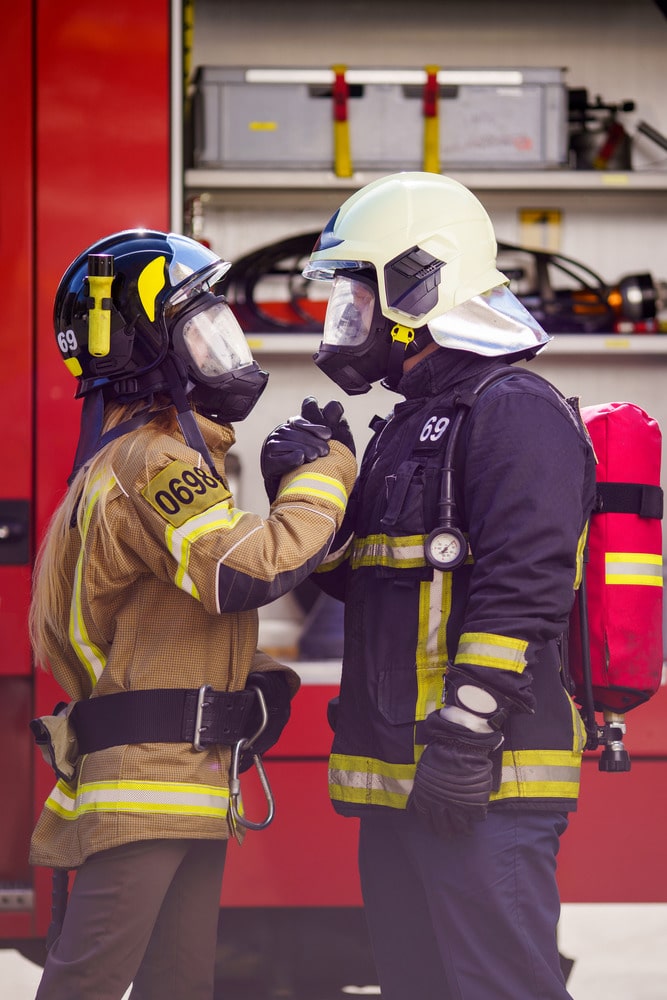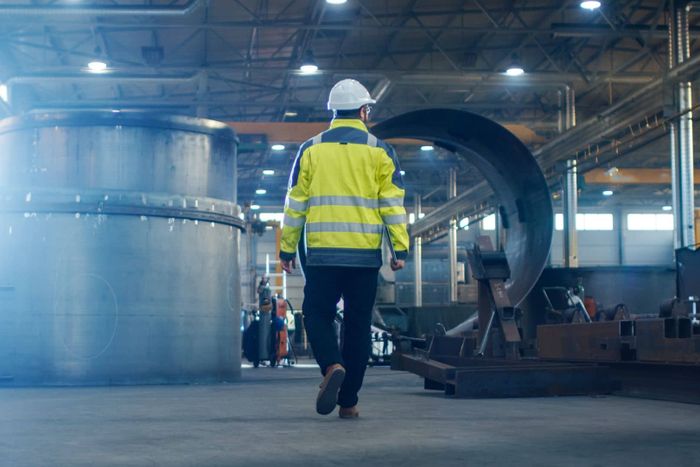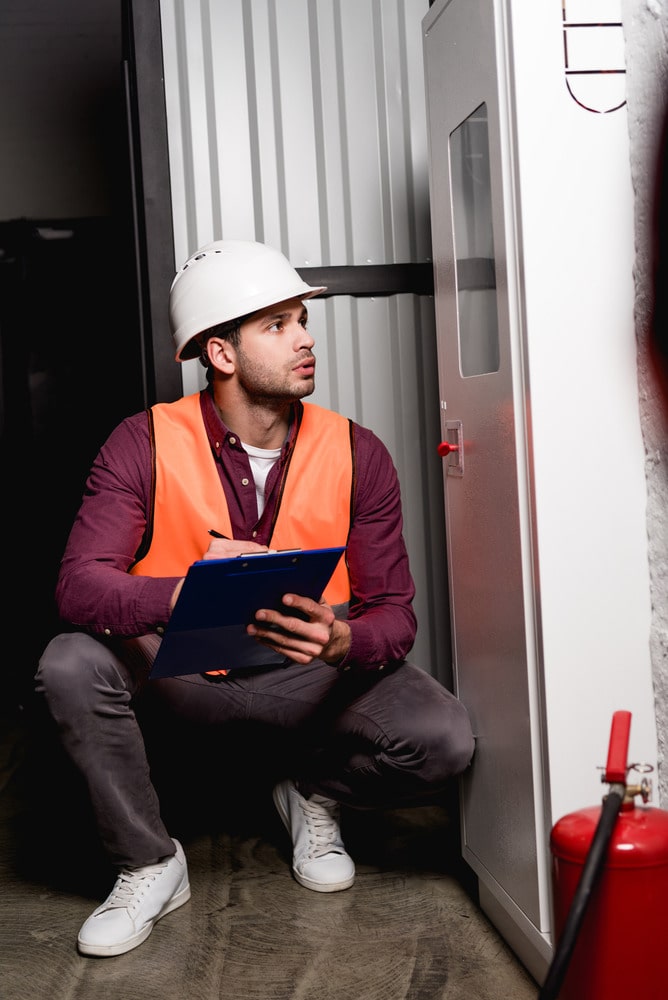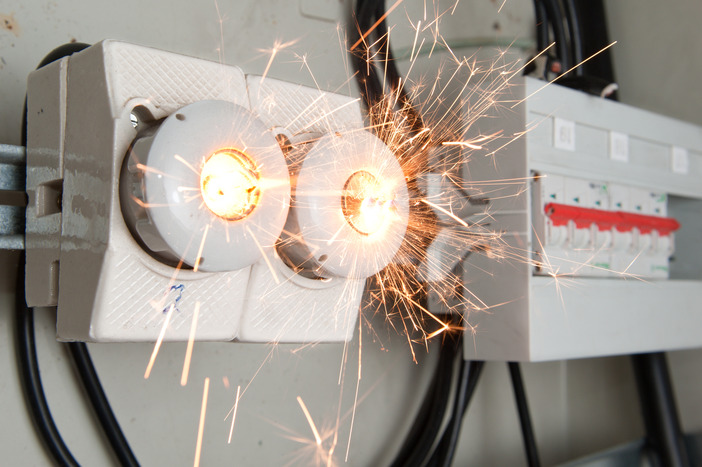 When normal systems are inoperable or the fire risk is high, our fire watch guards are responsible for patrolling a property to identify potential fire hazards. If your business is at a high risk for fire-related incidents, hiring fire watch security guards will increase your protection against these various fire hazards.
XPressGuards's fire watch guards are security guards who monitor the alarm system to ensure that it is in working order. This ensures that in the event of a fire, you and your employees will be immediately notified and able to evacuate safely. Ensure that the security guard company you hire meets additional safety requirements, such as routine building patrols and equipment inspections.
Changes in the workplace or the emergence of new fire hazards should be communicated to fire watch guards. Additionally, it is essential to ensure that your security systems are up-to-date and fully functional. If your fire alert systems are malfunctioning or completely broken, you risk a hefty fine, and the fire marshal may even shut down your business until you hire fire watch guards.
How much would it cost to close your company for one day, one week, or one month? This expense can cripple some businesses, so it is preferable to hire a fire watch guard in order to avoid it and save yourself a significant amount of trouble in the future.
Fire Watch Guards Are Essential For Fire Protection
Because they can patrol and monitor all areas of a building for potential fires, Fire Watch Guards are indispensable for fire watches. Our fire watch guards are responsible for ensuring that no fires are started, that all employees are safe, and that, in the event of a fire, they can quickly extinguish it and/or contact emergency services while evacuating everyone. In addition, we safeguard your business or commercial property, provide water in the event of an emergency, and ensure that sprinkler systems function properly in all areas of your business or commercial property.
Any structure, business, or location that requires fire protection can receive it from us. One factor that determines the level of fire watch procedures is the potential for a fire hazard, such as welding at high temperatures or sparks from welding hot spots near furnaces containing combustible materials.
With our fire watch security guards on patrol, you can have confidence in the safety of your property. Our fire watch security guards will configure alarm controls and ensure compliance with all applicable regulations. In addition, we provide crowd management and sweeps patrols to ensure a secure environment in any circumstance.
Nationwide, our highly trained fire watch security guards are available 24/7 to patrol your property or provide other security services. We provide armed and unarmed guards, fire professionals, patrols, and emergency services for natural disasters. Contact us now.
Fire Watch

Frequently Asked Questions
XPresssGuards is the largest full service fire watch security guard company in the United States. Our fire watch guards are available 24/7. Call or message XPressGuards now to get started!
Certified Fire Watch Guards

24/7 Fire Watch Services
We Provide Fire Watch Services For:
Hotels/motels
Shopping centers
Hospitals
Construction sites
Business complexes
Apartments and Condominiums
Schools and Colleges
Restaurants
Concert Venues and more…
Nationwide

#1 Fire Watch Company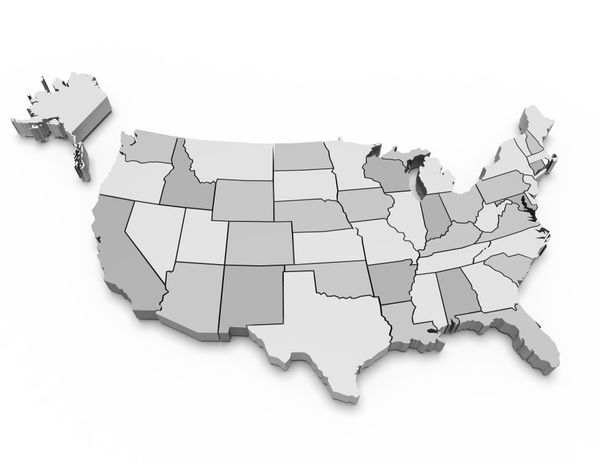 Testimonials

What Our Clients Say About Us

James Bell
Operations Manager
"I've been working with XPressGuards for a little over a year now and they're very professional. Easy security company to work with and the security guards are always very alert. I highly recommend their services, and their private security top notch."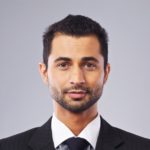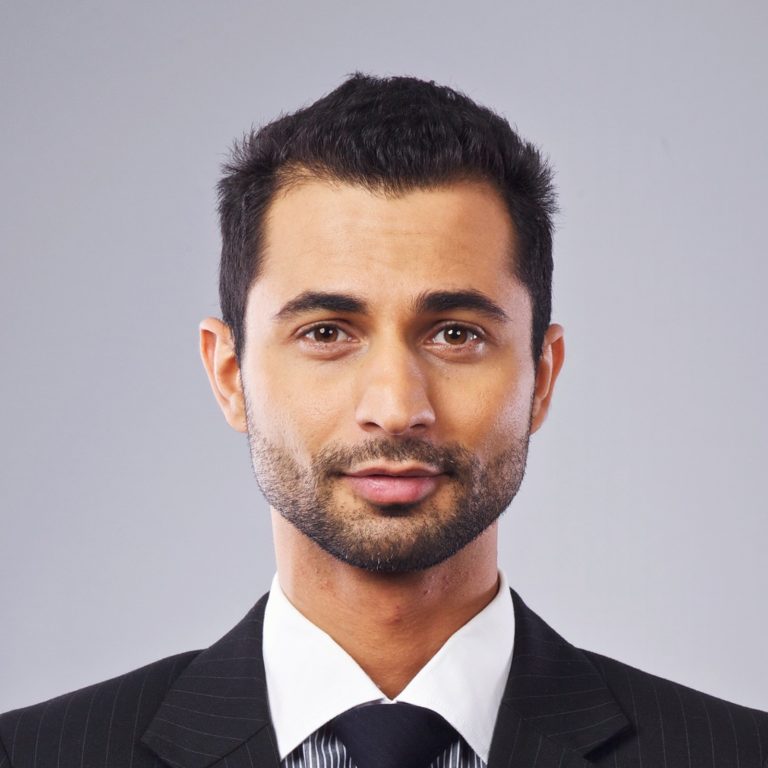 Patrick Hadid
Construction Site Manager
"Our construction site needs year round security. It's a very big construction project in Midtown New York, and XPressGuards offers the best full service security service we found within our budget. I can vouch for XPressGuards. We hope to continue a long relationship with this security firm."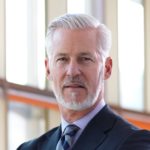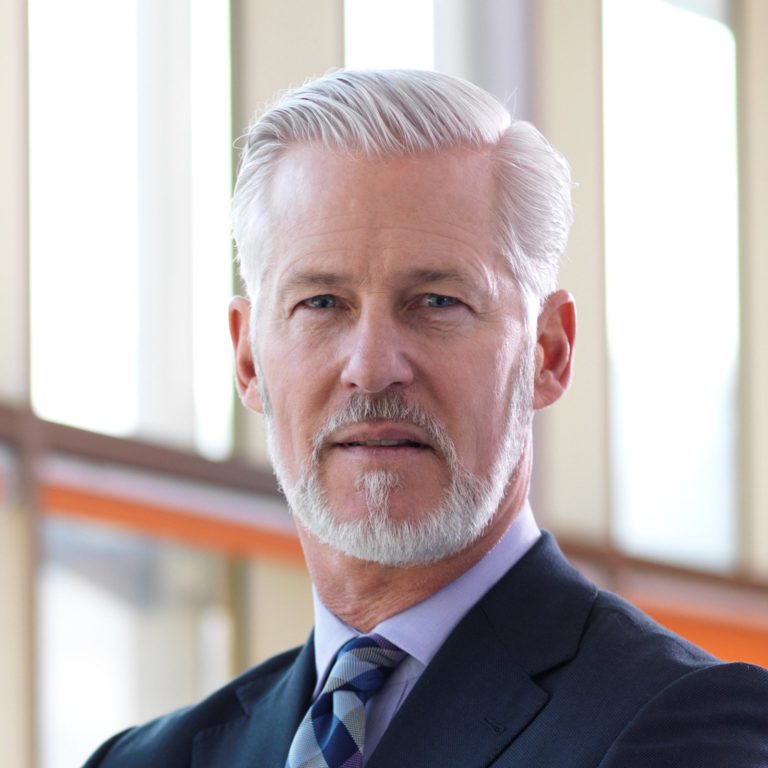 Steven Firestone
Hotel Manager
"Working with XPressGuards has helped our Hotel in so many ways. XPressGuards is reasonably priced and highly respected in Los Angeles. The first thing that caught our attention was the way everyone was so knowledgeable and very professional. First class security company."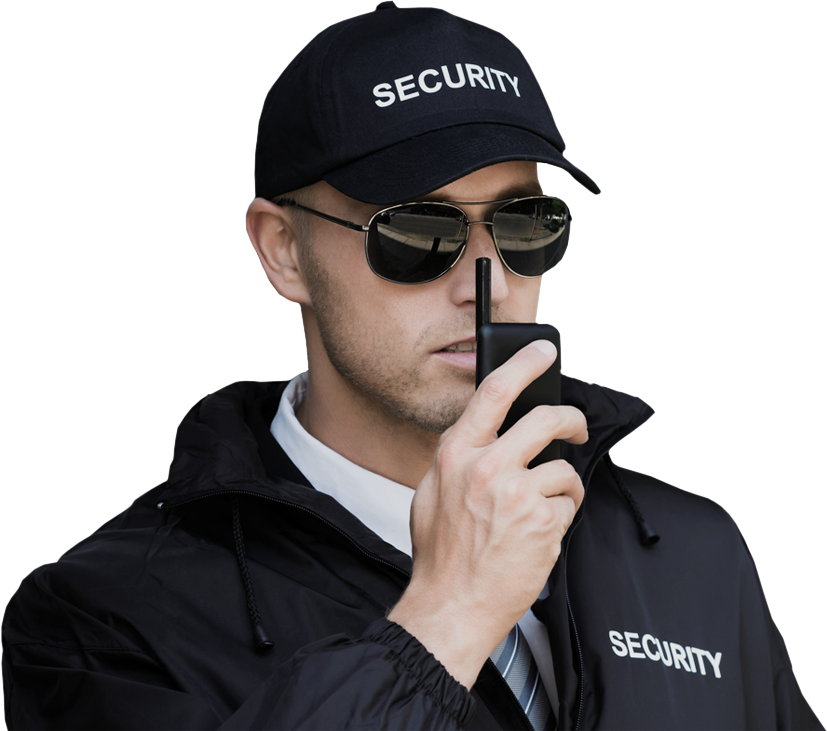 Service Request

Contact Us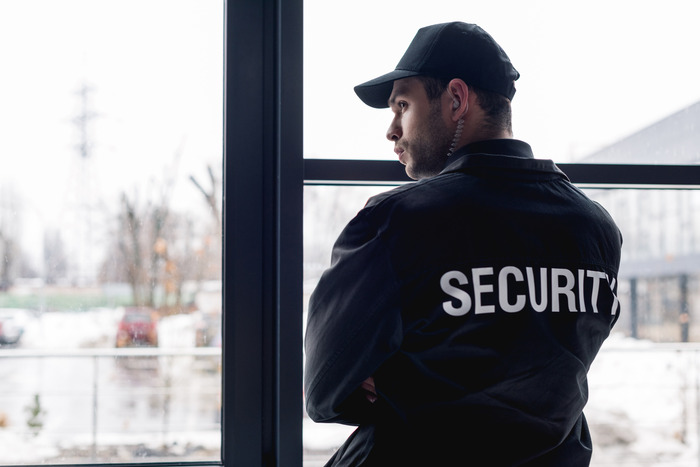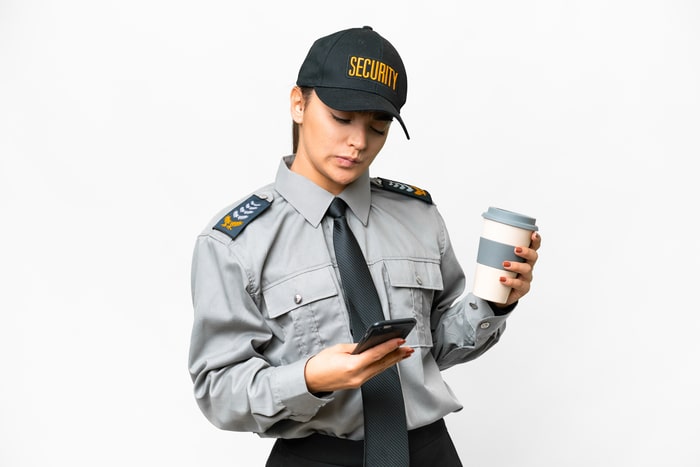 Local Fire Watch Guards

Hire a Fire Watch Guard Near You