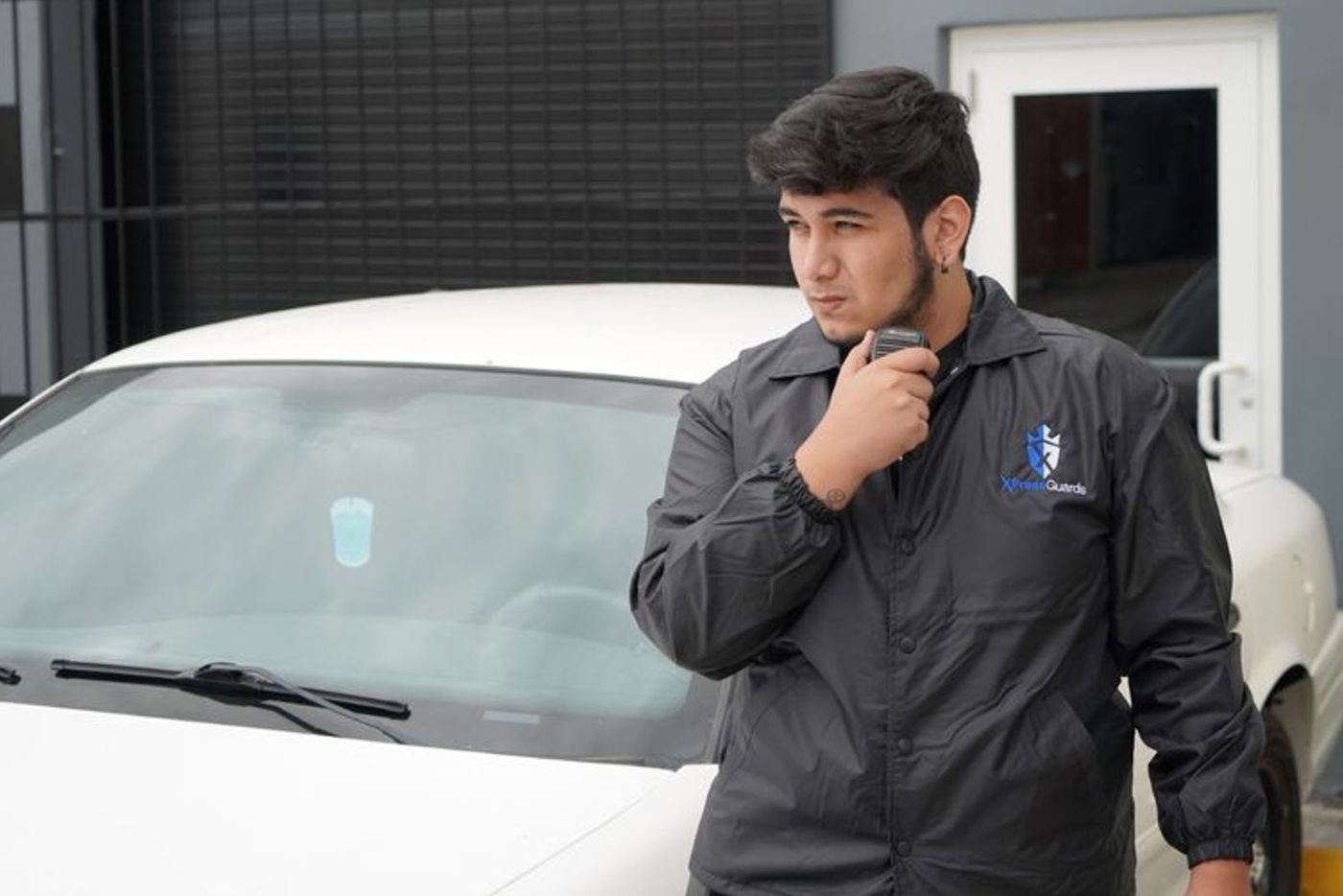 Hospital Security Guards
Hospital Security Guards often go unrecognized, but they're an integral component of the safety and operation of any given hospital. At XPressGuards, we offer the best in security for hospitals, as well as any other situation requiring security across the country. Our teams of security guards are more than well equipped to staff a hospital. We have a multi-faceted approach for the duties and needs of creating a hospital that is secured, safe, and comfortable for those who work in it and those who reside in it. Let our expertise work for you, creating a greatly secured hospital.
Hospitals are a perfect location in need of security as they're open to anyone and everyone. Those who are in the hospital, whether they are the ones admitted or those visiting, are often in situations where they are scared, scattered, or possibly in surgery. A security team helps keep any people in and around the premises safe from others, as well as safe from themselves. More importantly, there are secure floors and wings of hospital that are off-limits to everyday individuals. Hospital security guards ensure these areas remain guarded as intended.
Why Hospitals Hire Security Guards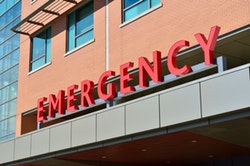 Hospitals also have a variety of alarm systems, whether they are bed alarms, hall alarms, floor access alarms, or front and back entrance alarms. These require maintenance and surveillance, which a hospital security guard team is more than capable of handling easily. In the event of an emergency situation, a hospital guard is extremely useful as a calm, trained force to instruct others what to do and how to handle themselves.
Lastly, entrances and exits of large, public spaces must be guarded closely to watch for any threats, unusual or suspicious activity, or imminent dangers. A building containing so many people in more vulnerable conditions only increases the need for a hospital security team. Let the skills and great training of our hospital security teams at XPressGuards keep your hospital fully secured.
Hospitals hire security guards for their premises to primarily maintain safety of all parties on the hospital grounds. This includes doctors, nurses, technicians, staff, patients, guests, visitors, and more. Typically, those in a hospital are the most vulnerable in a society at that given time, so a security guard helps minimize the potential and frequency of threats or dangers.
Our security team offers constant patrol of all areas, which allows us to identify potential hazards. Our guards are also trained to effectively handle any sort of dangerous situation, diffusing it properly to decrease the likelihood of harm. Not only does having a hospital security team help protect the people in and around the hospital, it also protects the equipment in the hospital from being tampered with or stolen. There are countless machines in a hospital that are either very valuable, very sensitive, or both. Hospital security guard teams keep everything in the hospital from being compromised.
The most important part of a hospital security guard's job is keeping the patients safe from any kind of disturbance or harm; with the number of gun incidents on the rise, it is vital to make sure your patients are receiving the best care possible in a safe, protected environment. Our hospital security at XPressGuards can ensure your patients are given the utmost in safety.
Why You Should Hire XPressGuards Hospital Security Team
XPressGuards' hospital security teams are simply the best in the United States; our teams have the best training out of any security company in the country. We have more than six hundred separate office branches, so our services extend far and wide. Our clientele represents all fifty states. We have been in business for more than thirty years and our experience is evident throughout all our security teams, bodyguards, and support workers.
XPressGuards can offer both armed and unarmed guards, both of which would be used in an ideal hospital security layout. We are committed to creating safer environments, identifying threats before they arise, and showcasing our training to put an end to any dangerous situations. Hospitals are environments that are in great need of security, perhaps more than any other facility. Allow the expertise and work ethic of the teams at XPressGuards to become your top choice for the best in hospital security. Contact us now for more information.