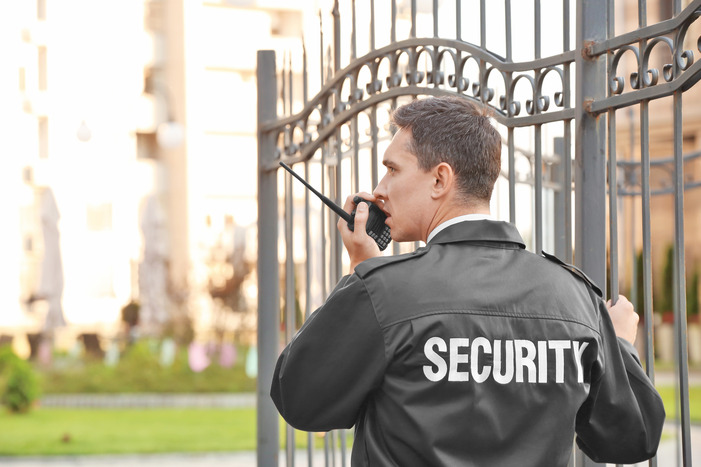 Secure Your Property With Patrol Security –
Patrol security is critical for safe premises. XPressGuards trained security professionals and operators use surveillance equipment to patrol the area, providing greater protection for valuable assets and employees. XPressGuards security guards are a visible presence on the premises, ensuring the safety of those who work there. Our trained security personnel patrol the premises, discouraging any potential threats to public safety or criminal activity.
Our Security patrols increase visibility, which helps to protect people and property from harm or theft. Your employees can also feel more secure knowing that qualified security guards, from XPressGuards, are on-site ensuring that their valuables are safe while they are away from the premises. Our patrol officers are hired to provide security and have a variety of responsibilities. We patrol the premises on a regular basis, conducting security checks, ensuring that all lights and doors are secure and that no one is breaking in.
XPressGuards security officers are also in charge of preventing car theft and vandalism. Our services include monitoring CCTV cameras and alarm systems, providing escort services as needed, responding quickly to calls from distressed employees or customers, and providing general facility protection. As part of our duties, our patrol officers conduct random checks on staff to ensure that everyone is adhering to safety protocols.
Mobile Security Patrols by XPressGuards
Our mobile security patrols provide the level of security as a single guard, but with the added benefit of a distributed method. Many business owners opt for our patrol security to protect their property from potential breaches and loiters. Our patrol officers can move quickly from one area of a property to another, adding a layer of protection that a single guard would not be able to provide. This is why many businesses prefer to use mobile patrol services by XPressGuards rather than regular security guards who are stationed in one location throughout their shift.
Our mobile patrol security services can provide trained security officers and security guard services that can patrol the premises 24 hours per day. Our professionals have received extensive training in their roles and will be able to respond quickly to any suspicious activity or potential threats. XPressGuards is a professional mobile patrol company that provides a wide range of security services, including trained security guards, protective services, armed guards and unarmed guards.
We have a team of well-trained officers who operate mobile patrol units, ensuring the safety of your property 24 hours a day, seven days a week. You can be confident that your property is being protected by some of the best trained security professionals available today, thanks to our knowledge and experience in the field. Contact us now to request more information or a free estimate on our mobile patrol services.