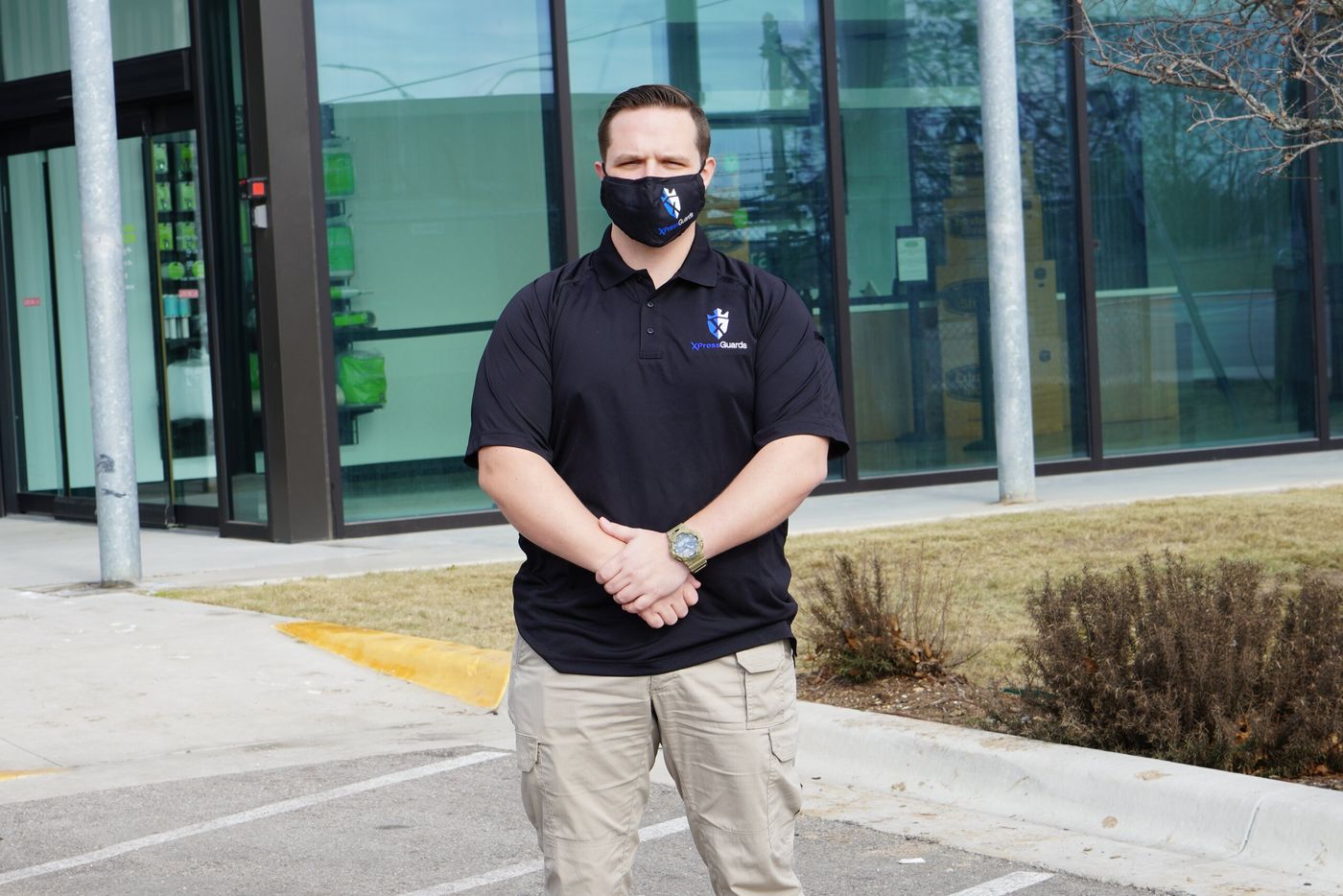 Professional Unarmed Security Guards
Although armed security guards are often the first type of security that comes to mind, not all security guards hired for protection are armed ones. In fact, our unarmed security guards make up a large portion of security workers in the world today. They are useful in different situations than armed guards and can perform different tasks. XPressGuards trains exceptional and extremely responsive unarmed security guards that can be hired for protection. We are convinced that our guards are the best option for any person or business seeking a preliminary response strategy. Let our experience and knowledge add a layer of threat protection to your operations.
When Are Unarmed Security Guards Used?
Our unarmed security guards are used in situations that are not as high-risk as those requiring armed security, yet they still provide the promise of protection and safety to those who hire us. More often than not, they are the first line of defense before involving any other parties, like armed guards or the police forces. Our unarmed security guards undergo the same level of preliminary safety training and background screening as any other security guard.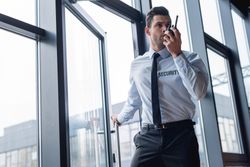 Our unarmed guards commonly provide monitoring and guarding services to smaller businesses, banks, retail stores, and apartment or living complexes. We frequently monitor entrances and exits, watching for behavior or people that would cause suspicion or danger. Our unarmed guards also respond to emergency situations by calling in appropriate response teams, such as fire and rescue, an ambulance, or the police force.
Our unarmed guard teams can also be stationed in a security vehicle, using video recording and monitoring to keep the surrounding premises safe. Finally, our unarmed guards are also in place to detain anyone who would act dangerously, create harmful environments, or trespass on private grounds. A team of unarmed security guards from XPressGuards acts as a great barrier to any further crime or dangerous activity by discouraging and responding to any potentially harmful activities.
Why Do Businesses Hire Unarmed Guards?
Many people and businesses hire a team of unarmed security guards to decrease the likelihood of any serious criminal activity taking place on their premises. Since an unarmed security guard is still required to fulfill training, education, and licensing requirements, they are a legitimate form of protection. The main reason such a team would be hired is to lower the possibility of police involvement in a given situation, since any people with malicious intentions or dangerous behaviors would be detained by unarmed guards.
Our unarmed security guards have training in de-escalation techniques, counter-terrorism, public relations, and report documentation so they are a valuable resource in areas where a firearm would have the potential to cause a lot of problems if compromised or misused. Commonly the kinds of businesses that choose to hire unarmed guards over armed guards are ones that have crime prevention as a priority, are located in public areas, or are open to the general public
Unarmed guards undergo a minimum of forty hours of preliminary training, company-specific training, background checking, CPR/emergency response training, and are required to undertake and document additional training annually to continue their education.
Why Should You Hire XPressGuards Unarmed Guards?
XPressGuards' unarmed security guards are some of the best in the business. Our company has an excellent track record with previous and current customers. We provide teams of unarmed guards for you, your business, or other personal needs regardless of your location in the country. Our guards have worked with people and companies in each of the fifty states; we have more than six hundred XPressGuards offices located throughout the nation. Our satisfied customers number at more than thirty-four hundred, a number which is growing every day.
We have been in business for more than thirty years, so our business and our security guards have years of experience on their side that will lend itself greatly to any situation in need of immediate or emergency response. We have worked with families and individuals, as well as companies large and small. Some of our clients include La Quinta Inn and Suites, PetSmart, and Marathon Petroleum. Our unarmed security guards are the best in the business. Allow XPressGuards to handle your security needs by equipping you with a team of our unarmed guards to prevent the possibility of crime. Contact us now.