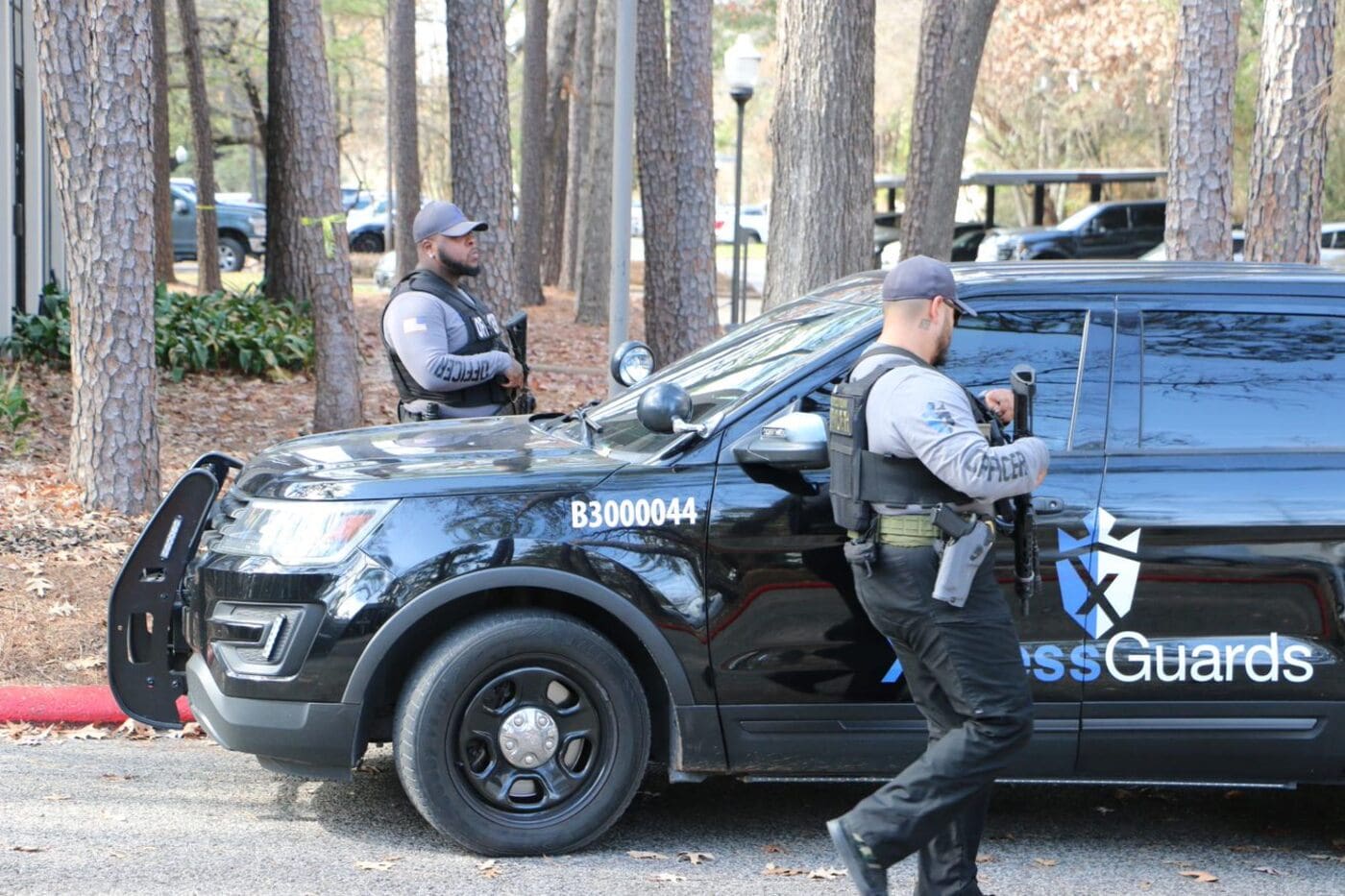 National Security Guard Services
Are you looking for the best security company or guards that you can trust? Do you want the best in the industry for a competitive price? Look no further than XPressGuards for all your security needs, regardless of the style or size of your request.
We offer high-quality security services throughout the nation, ranging from small family events to security for major businesses and corporations. Our company is based in Atlanta, Georgia but is ready and able to offer security for you no matter where in the nation you are. We have more than thirty years of experience and have served more than three thousand clients. You are our next satisfied, safe customer!
Who Hires Security Companies?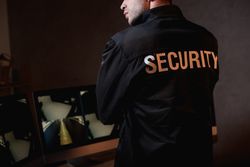 Security companies are hired by several different kinds of people. Celebrities, political figures, or any sized businesses hire them for any number of needs. In essence, security companies send out highly trained guards to protect you and your business.
Security guards could be armed or unarmed, and it could be people or objects that you're protecting. Security companies ensure that any desired object or person is kept secure, safe, and/or operational. At XPressGuards, we are trained to do just this. We offer a third-party, unbiased layer of security for comfort and protection; our company is honest and reliable, offering professionally training security guards.
There are a variety of different reasons that a person, a family, or a business would hire a security company. One of the most commonly known scenarios is a celebrity while on tour or while going out. Due to the near certainty of public or paparazzi scrutiny that could easily turn violent, a famous actor or singer might hire a bodyguard to ensure they are safe while not on stage.
Other common occurrences are hotels hiring security for the comfort and protection of their guests, or airports having armed guards in case any dangerous situations were to arise with mass amounts of people present. Security guards help prevent dangerous events, or are able to offer assistance in the midst of such an event.
Working with a security company or guard decreases the likelihood of crimes taking place. If you are looking for a way to provide a kind of safety insurance against harm, or seeking to make sure your company is equipped to properly handle the aftermath of potential dangers, hiring a security company is probably going to be one of your first decisions.
Another situation where companies might hire security guards is that of a construction or building zone, where there are delicate structures, unwieldy pieces of machinery, and the potential for harm. A security guard can be put into place to make sure any surrounding people do not touch the site or tamper with machinery, as it could have deadly consequences.
Conferences often have security, as well as larger events such as concerts to keep the general public safe so they can enjoy the event. When you think about it, the presence of security companies and guards, armed or unarmed, is much more prevalent than you may first consider.
Why Hire XPressGuards Security Services?
Why would you choose XPressGuards over any other security company? What makes us the best option for you? For starters, our company has over six hundred locations to serve your needs. We have offered peace of mind for companies and individuals in each of the fifty states in the country. We also have the far-reaching physical abilities that many other companies do not.
XPressGuards has also been in the security industry for thirty-four years, so we have plenty of experience in any situation imaginable. Guards that are unarmed or armed are available to best suit your situation and security threat levels. Whatever your needs are, we have the expertise to handle it well. Our track record speaks incredibly well of us, as we have been trusted by large companies such as La Quinta Inns and Suites, Toys R Us, and POLO by Ralph Lauren.
Our guarantee is to treat a small family or business needs with the same professionalism that we give to our largest clients. With XPressGuards, you can be certain that we have the means, resources, and compassion that your security needs deserve. Do you want your security needs to be in the best hands possible? Trust our name, XPressGuards, and contact us now!