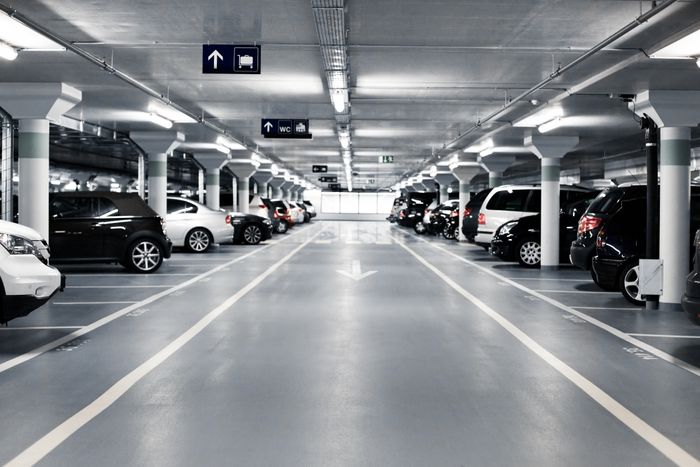 Parking Garage Security – 
As a business owner or manager who values your employees and customers, you want everyone on your assets to feel safe and secure. However, in today's world, parking lot safety is not a given. Your company must take proactive steps to ensure that everybody comes and goes with self assurance.
How are you able to do this? Below are a few ideas for any size business as well as any size parking structure.
Employ Security Escorts
Unless you already have security guards on the premises, use them as much as possible as safety escorts. Based on the need and staff availability, you could employ several of the different strategies.
Some companies offer security escorts at all times. Others may prefer to walk staff members to their vehicles only at night or during low-traffic hours. Conversely, you could simply inform employees that security personnel are available to anybody who feels uneasy or does not have somebody to walk with.
Consider Virtual Escorts
If you don't have the staff to walk every employee or late-night client to their vehicle, you might be able to use advanced technology to assist. Virtual escorts enable a security guard to walk people to their cars while tracking them on real time video cameras and conversing with them over the phone.
Depending on your requirements, the officer may use camera systems to assess any potential safety concerns before the staff member walks out and react to any issues by activating alarms.
Promote The Buddy System
Do your staff members use the buddy system when coming and going at night? Establish the habit of coming and going with yet another employee as a simple way to avoid trouble. Consider reminding staff members to stroll with a buddy or even organizing working hours so that staff members get off shift at the very same time for safety.
Install Video Cameras
Supervised video security is an excellent option for small businesses with limited resources. Cameras in parking lots may be supervised only during the hours when staff is present, or they may be monitored 24 hours a day by off-site personnel.
Cameras are effective hindrances for petty crime such as destruction of property and tagging, but they are also an excellent resource for resolving — and avoid the onset of — issues such as harassment or theft.
Improve the Lighting
The importance of good lighting in parking lots cannot be overstated. How is your lighting strategy coming along? Is there adequate reportage from overhead pole lights and floodlights in all areas of the lot? Is there any dark corners on the property where you could improve light coverage? Is it possible for security cameras to see individuals throughout the parking lot? Do you use motion detectors to keep the public safe while also conserving energy? If you are unsure, seek the advice of a professional.
Establish Secure Waiting Areas
Do you have any patrons who hang out on your property? They may be waiting for a ride-sharing or taxi service, or for friends and family to scoop them up after work. Alternatively, they may wait for your own employees to provide items and/or services.
Which ever reason, if anyone is frequently waiting outdoors, take the lead to create a better and secure protocol. Maybe they can hang tight in a specific area of the main room or in an area of the office with nice views of the entry / exit doors. You could assign a security officer to join people who need to wait. Alternatively, security camera monitors can be used to enable people to remain inside the building.
Can your company improve parking lot protection in these ways? Regardless of your expenditure, any steps you require to achieve things safer will benefit both employees and the organization. You decrease liability exposure, and employees are more inclined to come to work. Contact XpressGuards now to learn more about our security guard services.