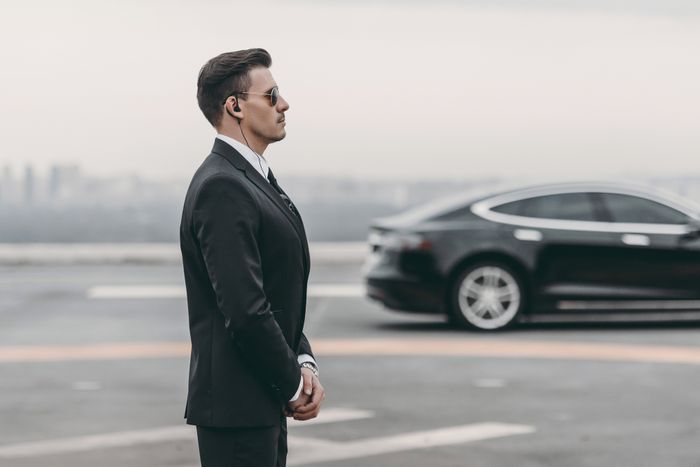 Executive Protection Security Guards –
For high ranking executives and VIPs, security issues are frequently associated with fame and recognition. Regrettably, not everyone is a fan or a proponent, which can be difficult when you need to conduct business freely. If security concerns have recently slowed your progress as an executive, an executive protection agency may be the solution to your problem. Below are a few reasons why executive protection can give you a fresh start.
A Team That Is Committed to You
When you employ a security team to provide executive protection, you have exclusive detail focused on your safety. Your security guards can accompany you as you fulfill your responsibilities throughout Southern California. Security services in Los Angeles can help you arrive on time to your appointments without being bothered by suspicious characters. You can talk to your security company about your security needs and receive a team that is tailored to your schedule and security concerns. Having a team behind you can provide you with significant peace of mind.
You Will Receive Personalized Recommendations
Your security team can provide you with personalized security recommendations in addition to a massive presence to keep you safe. While others may have jobs similar to yours, they may not be experiencing the same layers of security issues that you are. Your security team can assist you in avoiding potentially hazardous situations. Your security team can examine detailed information about your routes to appointments, your schedule, and any current security risks or problems. When you have a professional team dedicated to evaluating your situation, you can handle your level of risk much more effectively.
Liaisons Who Are Committed
Your security staff can not only assist you in avoiding risk, and they can also interact with local governments if necessary. When you have a security problem or are the victim of criminal activity, it can be extremely time consuming to file required police reports and wait for calls to be returned. Our security guards in Los Angeles can face the challenge of informing authorities about any relevant incidents. This means you won't have to spend a lot of time talking to authorities and will be able to get on with your life. Contact us for more information and request a free quote.