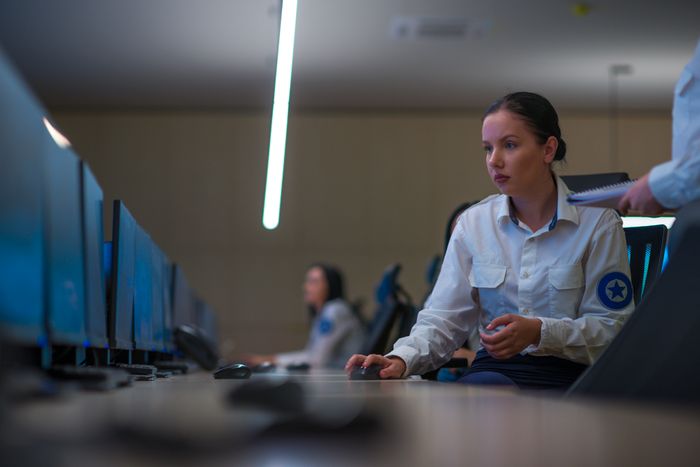 Daycare Security Guard Services –
Finding childcare for children is a stressful task. Parents are looking for child care facilities that are qualified, trained, and reputable. And, because children's safety is always a concern, parents want a child care facility that can assure them of its security.
Security services can be extremely beneficial in situations involving child care organizations. Below are some successful strategies used by security guards to protect child care facilities.
Taking Advantage of CCTV
The use of CCTV monitors is one of the most tried and true methods of maintaining appropriate security. Security guards in Los Angeles can meet with child care organizational employees and advise them on the best places to place CCTV cameras.
CCTV monitors enable your staff to gather information from all over the property in a quiet manner. The information obtained from CCTV cameras can assist your security team in adjusting their security plan and identifying the most significant potential risks to the facility.
Checking in with Employees
When it comes to security management threats and risks, child care workers have a wealth of information at their disposal. Security guard services in Los Angeles will almost certainly check in with the staff to learn more about the security issues that have occurred at each individual facility.
Because each facility has its own set of security issues and families who use it for child care, your employees can give your security team a big advantage in terms to dealing with security issues. Your security team will be able to provide more effective security support if they have more details about the potential problems that your facility faces.
Keeping a Constant Presence
When it comes to the awareness of their security personnel, each child care facility will have different needs and interests, but each child care entity requires a constant security presence. Based on the needs of the facility, this security presence may take various forms.
A recognizable security force may deter criminal behavior and parents who may overreach boundaries with staff, according to some. For others, a less noticeable security presence will assist you in detecting unusual activity as it occurs. Your security team will prioritize steady and consistent measures to assist your facility safe, regardless of how they assist you. Contact XpressGuards now to learn more about our security guard services.