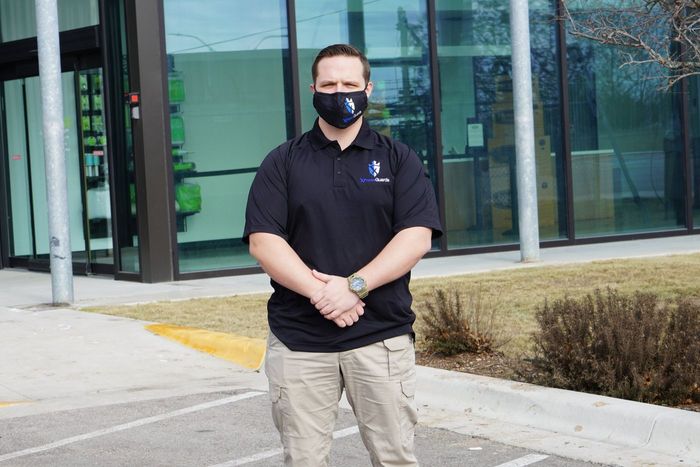 January 17, 2022

|

0
1,620
Temporary Security Guard Services –
We understand that not every company or individual requires protection 24 hours a day, seven days a week. There are many situations where hiring temporary security guards for your protection is more advantageous and cost-effective, especially as we continue to deal with the COVID-19 pandemic. When hiring for public and private events, building or remodeling jobs, or even during the holiday shopping rush, clients all around the country have chosen short-term security guards.
Temporary security guards are not only highly qualified and experienced enough to manage a wide range of scenarios, but they are also frequently less expensive than permanent security guards. Many companies engage temporary guards to protect their expensive assets while maintaining within their budgets.
Do you believe that hiring temporary security guards for your business would be beneficial?
It can be difficult to determine if temporary or permanent guards are the best fit for your needs. You can always call XPressGuards to chat with one of our security experts, who will assist you in assessing your needs and recommending the finest security solutions for you.
To see if short-term guards can assist, you can also ask yourself the following questions:
Is there a recent incident of workplace violence, theft, vandalism, or other suspicious conduct at your business or workplace?
Do you have any unusual situations that will bring more people to your business or property?
Do you plan to host a major event with a lot of people, VIPs, or significant assets or merchandise?
Are you unable to provide the required security with your current personnel?
Temporary security guards may be the ideal solution for you if you responded yes to the preceding questions. Let's look at some of the more prevalent scenarios when organizations hire short-term security guards to see if they're the best fit.
When Should You Hire Temporary Security Guards?
With the COVID-19 outbreak, we are in a unique scenario globally. Businesses large and small have endured closures, layoffs, and temporary losses in business as a result of social alienation and stay-at-home orders across the United States.
Retail shops, restaurants, and a variety of other companies have left their properties unoccupied as a result of this hopefully brief disruption to normal life. Short-term security guards can be hired at a low cost to protect your property and, if you're running a lean operation, your employees. Hospitals, for example, are seeing a huge rise in foot traffic. Additional security officers can assist in managing entry to the facility and, if necessary, dealing with disorderly behavior.
Public and Private Events
Producers of events have a lot on their plates. To carry off a good event, several moving components must be juggled. Unfortunately, security is frequently overlooked.
If you're holding an event, whether it's a small private gathering like a wedding or a huge public gathering like a music festival, political rally, or concert, skilled temporary security guards will know just what to do to keep your business and guests safe. Short-term guards have the ability to manage any security issues, from checking credentials and tickets to patrolling for suspicious activity, so you and your guests can enjoy your event.
Projects in Construction
Construction projects, despite their appearance, are just transitory. Many construction site managers use temporary security guards to protect their sites both during and after business hours. Tools, construction supplies, and machinery are among the valuable items found on construction sites. Thieves looking to make a fast cash frequently target them. By executing mobile patrols at irregular intervals, securing entrances, and reporting criminal behavior to law enforcement, temporary security guards can defend the property.
The Advantages of Employing Temporary Security Guards
If you've concluded that hiring temporary security guards is the best option for your company, you might be asking what the advantages are. Clients who have used XPressGuards for short-term security guard needs have praised the simplicity, cost, and professionalism of working with a temporary security guard company.
Convenient
When you determine that you require the services of a certified security officer, one can be dispatched to your location immediately away. You may have an experienced guard that understands your demands and is ready to work with just one phone call. You won't have to make phone calls, interview candidates, or be concerned about making the wrong decision. We make it simple to recruit knowledgeable, dependable, and professional security guards with XPressGuards.
Affordable
Typically, hiring a temporary security officer is less expensive than engaging a permanent security guard. Many businesses have limited security budgets, but they nevertheless require professional security for certain periods of time throughout the year. For businesses that need security but don't want to break the bank, temporary, short-term security guards are typically the best solution.
Professional
One of the main advantages of hiring a security guard from a reputed business is that you can be assured that the guards that arrive at your door are trained experts. They have not only been thoroughly vetted and trained, but they are also held accountable for their results. Professional security guards, such as those employed by XPressGuards, have made security their vocation, and they take their jobs very seriously.
Hire Security Guards on a Temporary Basis for Your Company
Are you looking for a security guard for your business on a temporary basis? Please contact XPressGuards if you'd like to learn more about our temporary, short-term security guard services. We've been offering complete security solutions for organizations around the country for over 25 years. We are proud of our industry-leading reputation for providing professional and dependable security personnel.