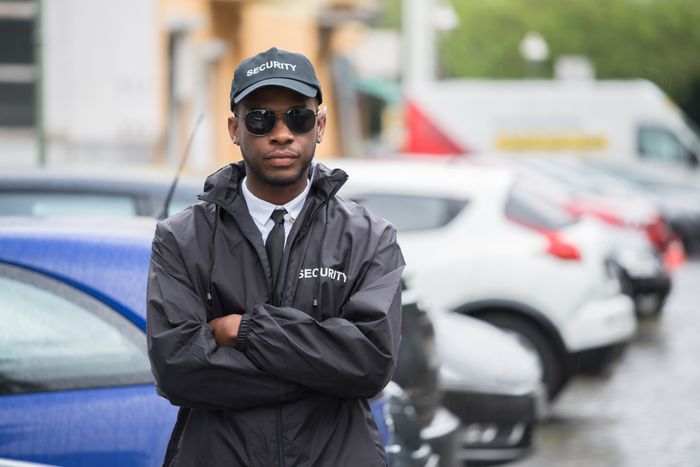 Physical security is concerned with securing facilities, equipment and resources from unauthorized access and keeping them safe from damage or harm (such as espionage, theft, or terrorist attacks).
Physical security involves the use of multiple layers of interdependent systems, such as CCTV surveillance, security guards, protective barriers, locks, access control, perimeter intrusion detection, fire protection, and other systems designed to protect persons and property.
Physical Security Overview
Physical security systems for protected facilities mostly do the following:
Warn of potential intruders (e.g. warning signs, security lighting and perimeter markings)
Monitor and record potential threats (e.g. intruder alarms and CCTV systems)
Trigger response appropriate incident (e.g. by security guards and police)
The responsibility lies on security designers and architects to balance security controls against risks, taking into account the costs of specifying, developing, testing, implementing, using, managing and monitoring the controls, as well as broader issues such as aesthetics, human rights, health and safety, and societal norms or conventions. Physical security measures that are appropriate for a prison or a military installation may be inappropriate for other settings, but the principles are similar.
Deterrence Strategies For Physical Security
Deterrence methods are aimed at convincing potential attackers that an attack will be unsuccessful because of the powerful defenses. A campus, building, office, or other physical space's initial layer of security employs crime prevention through environmental design. Common examples such as warning signs or window stickers, fences, vehicle barriers, height-restrictors, restricted access points, security lighting and trenches.
Natural Barriers For Physical Security
Physical obstructions such as buildings and vehicles act as the outermost layer of security. They help in preventing and delaying potential attacks and also serve as an emotional deterrent by making intrusions seem more difficult. Fences topped with barbed wires, chain link fences or razor wire are commonly placed on the perimeter of a property as part of a security system.
However, in some facilities imposing perimeter walls/fencing will not be possible (e.g. an urban office building that is directly adjacent to public sidewalks) or it may be aesthetically unacceptable (e.g. surrounding a shopping center with tall fences topped with razor wire); in this case, the outer security perimeter will be defined as the walls/windows/doors of the structure itself.
Multiple Barriers For Physical Security
Barriers are designed to meet threats of a defined kind. This is an important part of building codes and fire codes. Besides external factors, there are other internal factors such as fire, smoke migration, and sabotage.
The National Building Code indicates the need to protect buildings against external explosions, which are possible in certain locations, such as where transformers are located within buildings. High-voltage transformer fire barriers are examples of walls designed to simultaneously defeat fire, ballistics and fragmentation as a result of transformer ruptures, as well as incoming small weapons fire.
Buildings may also have internal barriers to defeat weapons, such as traps for explosives or fire sprinklers. An example would be a security counter at a police station or post, where the public are able to reach an employee behind by speaking through security glass. If a construction barrier aligns with a fire compartment, then more than one threat must be overcome in order to create a safe room.
Natural Monitoring For Physical Security
An additional design feature that can be incorporated into the design of facilities is natural surveillance, whereby the architect seeks to build spaces that are more open to security personnel and authorized users, in order for intruders/attackers to be detected. An example would be decreasing the amount of dense, tall vegetation in the landscaping so that attackers cannot conceal themselves within it, or placing critical resources in areas where intruders would have to cross over a wide, open space to reach them (making it likely that someone would notice them). Contact us for more information about our physical security services.