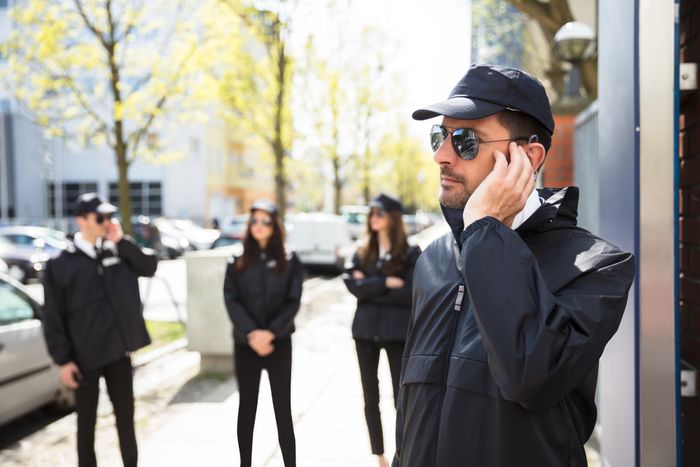 Emergency management is the organization and management of all humanitarian aspects of emergencies, such as providing emergency food, shelter, and medical care (preparedness, response, mitigation, and recovery). The goal is to reduce the harmful effects of all hazards.
An emergency is a state in which normal procedures are interrupted, and immediate measures (management) are needed to prevent it from becoming a catastrophe, which is difficult to recover from. The concept of disaster management is not synonymous with emergency management.
Emergency Security Planning
Emergency planning is a discipline of urban planning and design where the objective is to prevent emergencies from occurring, and if necessary, take the necessary steps to mitigate the results and effects of any emergencies. As more data becomes available and it becomes more evident what to do, a new plan should be implemented.
Emergency planning is an ongoing activity common to many risk management disciplines, including business continuity, security risk management, and insurance claims handling. Emergency security includes:
Prevention or control of risks
Response to the risks
Resource management and planning
Response planning
Reporting, monitoring, and assessing risk
Reviewing the overall risk management process
Emergency Security Guidance
There are guidelines and publications that offer guidance regarding emergency planning, published by professional organizations such as ASIS, NFPA and the International Association of Emergency Managers (IAEM). There are few specific standards for emergency management, which makes it hard to measure its value and effectiveness.
In order to avoid or minimize substantial losses, emergency managers should anticipate and prepare for potential events. In the event of an emergency, managers must be prepared to deal with the situation and keep all critical functions running after an incident occurs.
It is crucial for an organization to have procedures in place to ensure that emergency situations are detected, and that emergency management plans are activated when they occur. A regular emergency plan must be updated in a controlled, systematic manner to ensure the plan is up to date. Emergency managers follow a common process to prepare for, but also prevent, recovery from, incident.
Emergency Security Training
Employers should train their employees about their responsibilities and/or plan of action in the event of an emergency situation. The training program details which kinds of emergencies may occur and how to respond to them, such as how to evacuate. Requirements are different depending on the size of the workplace, available resources, processes, who will be in charge during an emergency and the materials dealt with.
The educational experience should include the following:
Positions and responsibilities for workers
Potential consequences and precautionary actions
The notification system, and communication process
The best means to communicate with family in an emergency
First Aid Kits
Basic emergency procedures
Safety procedures.
A list of emergency equipment and information about what it does
Emergency shutdown procedures
After the emergency action plan has been completed and both the employer and employees have reviewed the plan, it should be posted in a public location for everyone to see. Employers are also held responsible for keeping employees' records of injury and illness according to OSHA and state plan rules. Contact us for more information about emergency security and planning.