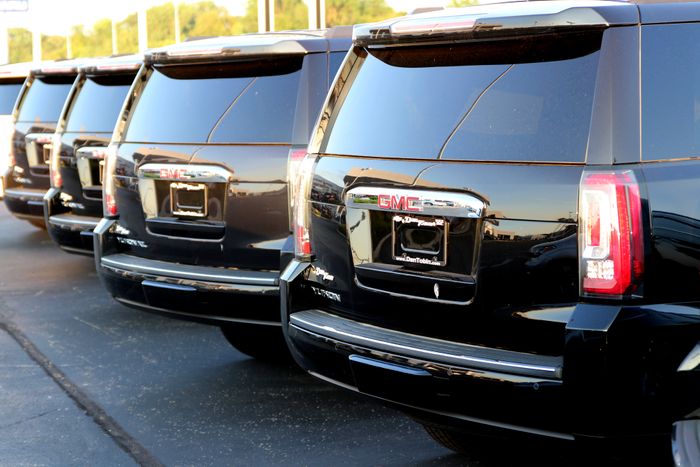 Motorcade Escort Services
When senior government officials, dignitaries, foreign leaders, or other high-profile VIP's visit a country, diplomatic protocol is required. This usually entails assigning them a motorcade with an executive security driver.
A private security convoy is more than just a swarm of black, heavily tinted vehicles driving in unison. It is a complex and well-choreographed dance that protects the celebrity and their entourage. What is a security convoy, and how does it operate? What are the responsibilities of the drivers? Everything you need to know is right here.
What Exactly Is a Motorcade?
A motorcade is a group of vehicles that transports and protects a high-profile VIP. They travel quickly and do not stop at any point along the way. While a presidential motorcade may consist of 40 to 50 vehicles, a non-presidential procession that is not part of a military convoy should consist of four to eight vehicles.
Its unique structure reflects the nature of the escort as well as its specific needs. Any vehicle that isn't absolutely necessary should be excluded. All vehicles should, whenever possible, meet the same performance standards. Depending on where they are going and the nature of the potential threats, all aspects of the vehicles, including the doors, door panels, windows, and undercarriage, should be ballistically protected.
Once dropped off, all motorcade vehicles' engines should be kept running until the VIP is safely inside the venue. They must also be started well in advance of the VIP's return to allow the engines to reach their optimal operating temperature.
If you've seen a procession of cars following each other and motorcycles directing traffic around them, you've probably seen a motorcade escort. For a variety of reasons, car procession require motorcade escort. Motorcade escorts are permitted in a variety of situations. Our mission at XpressGuards is to keep people safe on the road. We offer motorcade escort for a variety of events, including funerals, parades, marathons, dignitary protection, and executive protection.
We understand that each of these services is vastly different, but the end goal is traffic control and safety. Even the shortest funeral procession requires a motorcade to increase visibility and provide a warning to motorists who would not have seen them otherwise.
Unfortunately, we have had to deal with motorists who were in a hurry and failed to notice the funeral procession, as well as others who simply do not give the motorcade the right of way. This is why, regardless of the size of the funeral or the number of miles driven, it is best for everyone to hire a motorcade escort.
Funeral Motorcade
Funeral escorts, also known as funeral motorcades, are a service we take great pride in providing. We understand that this is a life event that must go off without a hitch. Our office staff and officers have extensive experience with funeral processions. We understand traffic control and how to keep your funeral guests safe on the road. Most likely, a mortuary will arrange the motorcade for you, but at a premium price. You could save hundreds of dollars by calling and booking directly with XpressGuards.
The traffic control team at XpressGuards takes great pride in being a part of your funeral service. Our funeral motorcade serves and protects your guests, ensuring they arrive safely from point A to point B. We understand that this is a very important day filled with many different emotions, and we also understand that the last thing our clients want is to worry about the safety of their guests while traveling from one location to another.
Our funeral motorcade is professionally executed from beginning to end, providing our clients with a worry-free day for the transportation portion of the day. Having a motorcade escort during a highly emotional life event is a valuable and highly recommended service for you and your guest. Our bikes, like all of our patrol vehicles, were purchased brand new to perform motorcade escort, funeral motorcade, and traffic control duties. Contact us now to request more information, and request a free quote.