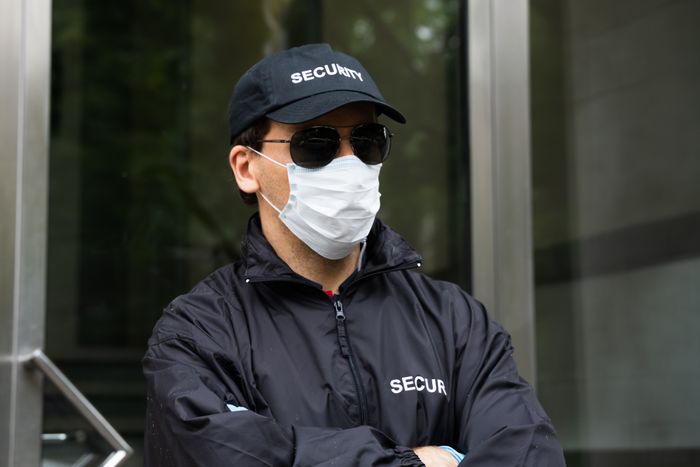 Hire Security Guard Protection During COVID-19 –
With the ongoing vaccination against COVID-19, many new vaccination sites have been opened. Many of them are at very crowded places and anywhere where there is a crowd, there is potential for trouble.
The role of a security guard at vaccination sites is to protect the vaccine, the staff, and the general public and ensure a smooth vaccination process. These mass vaccination sites are visited by thousands of people daily and will continue to do so for the foreseeable months until we all gain immunity.
The duties of a security job at mass vaccination sites include:
Standing at the entrance and guiding people in the right direction for vaccination
Checking whether everyone has face coverings
Ensuring social distancing is maintained
Requesting identification documents
Providing people with registration forms
Provide answers/explanations to individuals
Crowd control
Keeping a log on the job
At mass vaccination spots, people stand in lines for long periods of time and they can get nervous and impatient to get their shot. It is the role of a security guard to calm them down and ensure that order is restored.
Security guards also ensure that everybody is wearing face masks and is respecting social distancing measures. They ensure that all the COVID-19 safety measures are respected on the site.
COVID-19 vaccination points can sometimes be targeted by anti-vaccine protesters who might attempt to disrupt the vaccination process and cause trouble. Security guards will act to prevent protesters from disrupting the vaccination process and will contact law enforcement if necessary.
Security guards are essential at all vaccination sites especially the ones where thousands of people come for their dose of the vaccine such as stadiums and universities. Their presence helps ensure a smooth vaccination process without delays. Contact us to get started.