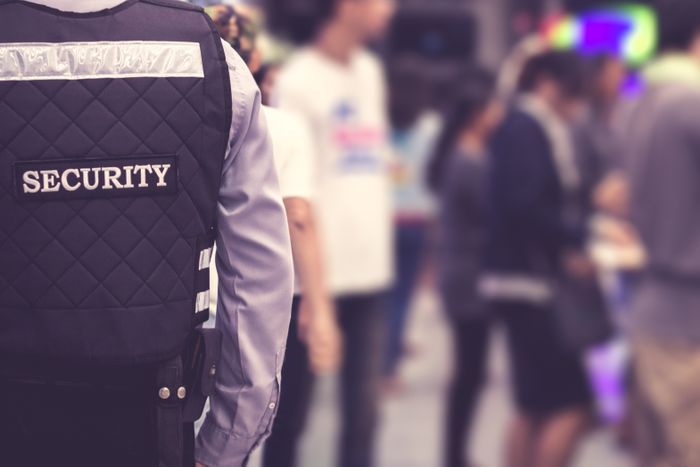 Temporary Security Guards –
Not every business requires 24/7 security services. However, there are often situations in which your business is vulnerable and could use professional assistance. If this case, temporary security guard services are a smart option.
Temporary security guards provide short-term security services to businesses and individuals who need help securing an event, a construction site, or any other temporary occasion.
In What Situations Should You Hire Temporary Security Guards?
If your business is currently going through a change or unique circumstances that leaves you vulnerable, hiring temporary security guards is a good idea. This may include anything from recovering from a theft, handling high-value goods, organizing an event, or any other risky situation.
Temporary security guards also play a vital role in ensuring COVID-19 safety measures are followed at businesses such as retail shops, restaurants, etc.
Short Term Security Guard Services
Short-term security guards are trained and equipped to address safety concerns and handle all sorts of tricky situations. They can patrol the site to keep an eye for suspicious behavior, monitor surveillance cameras, control who enters and leaves the premises, watch out for any flaws in security systems, etc.
Hiring a temporary security guard is essential when hosting a large-scale event as they provide crowd control, ensuring only guests with valid tickets can enter, inspecting the place before an event, dealing with conflicts and removing problematic individuals, and more.
Their services are also sought after at construction sites where heavy, expensive equipment is found and targeted by thieves. No matter the nature of your business, temporary security guards can ensure your property and your employees are protected.
At XpressGuards, we provide temporary security guard services nationwide. We can also work in shifts to provide 24/7 security to your business. If you're unsure about the type of security services you need, contact us to talk about it and we'll come up with a customized security service for you.