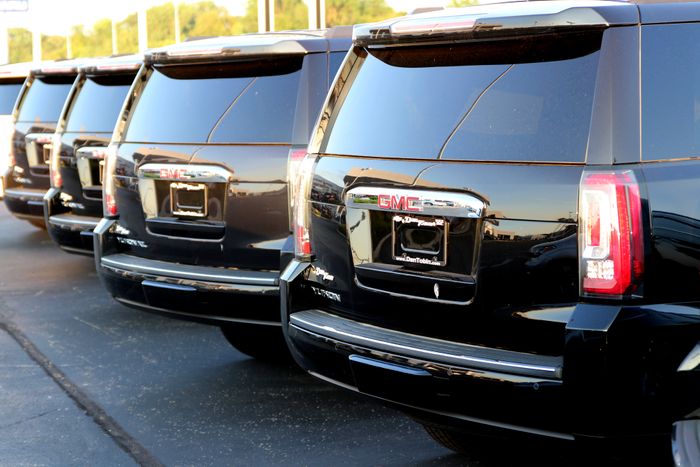 February 4, 2022

|

0
1,486
XPressGuards accompany drivers who are skilled and have a clean driving record. Chevrolet Tahoes, Yukon Denalis, Cadillac Escalades, and Mercedes Sprinters comprise our fleet.
With XPressGuards, you can rest assured that you are being protected by an elite force of executive protection and escorting specialists who adhere to the highest standards of discretion and professionalism.
Assessments of Threats and Vulnerabilities
Executive Escorts Location Security Special Event Protection
Politicians Celebrity Protection Civil Searches
Credit Checks for Employment Verification
Verification of Professional Licenses
Security Escort Services Company
XPressGuards agents can be deployed to provide a safe and professional escort to and from any destination for executives and VIPs, government officials, and celebrities seeking security escort services. XPressGuards provides national security escort services to businesses and private executive clients worldwide, including private citizens and dignitaries.
Our global network of experienced protection operatives and operations managers will ensure that any task is completed safely and on time. Our Executive/Close Protection Division is highly trained and experienced in escorting both logistical and personal high-value assets.
A Commercial Security Company That Provides a Full Range of Services
Our first priority is you, your business, and your peace of mind. XPressGuards security personnel are highly trained, experienced, elite, and trustworthy, and are constantly on the lookout for and resolving potential incidents. We inspect parking lots, suitable petrol stations, high-risk areas, road construction zones, and emergency services such as fire brigade, police, and medical.
Our commercial security providers are prepared to develop a customized security plan for your organization to safeguard your property on-site or in transit. We provide services to a variety of industries, including the following:
Family offices with a high net worth
Warehousing for Retail Logistics and distribution
Residential real estate
Management of construction Museums and entertainment
Companies ranked in the Fortune 100, 500, and 1000
Our Security Escort Services Methods
The following are the responsibilities of an XPressGuards executive escort agent:
Constructing escape routes
Assuring clients' personal safety
Client accompanying and defending
Maintaining a safe distance between bystanders
Examining client proposals
Carrying out security checks
Keeping a public profile but remaining invisible to the client
Examining the environment
Compliance with applicable local, state, and federal laws and regulations
Conducting a survey of the premises prior to the arrival of client
Rapid and effective response in the event of an emergency
Recognizing and dissipating potential dangers
XPressGuards employs both unarmed and armed protection officers who are trained to make quick decisions in the field. Additionally, we provide supply chain logistical escort services to customers in the logistics and supply chain sectors who manage or ship products. Our executive escort service providers track and trace shipments in a global command center operation setting using sophisticated software and hardware.
Among the additional security measures we employ are the following:
Planning operations
Distraction techniques
Assessments of danger
Equipment inspections
Protective equipment for individuals (PPE) escort
When you work with XPressGuards, you can rest assured that you will be protected by an elite force of executive protection specialists who will act with the utmost discretion and professionalism. Our team at XPressGuards is dedicated to creating the safest working environments possible. To learn more about how we can protect you or your business, contact us online for a free, no-obligation quote.