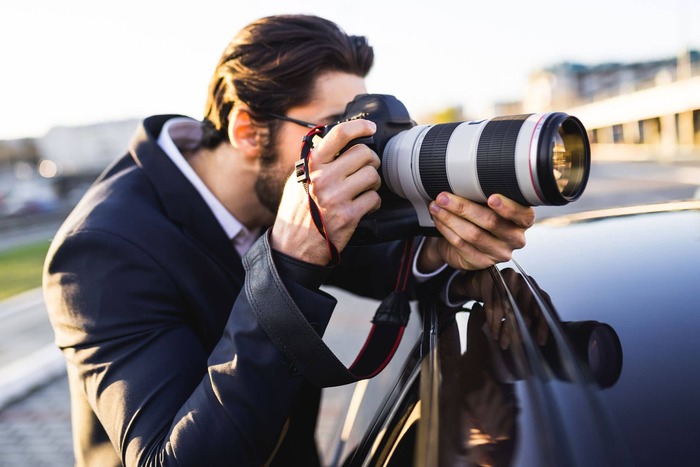 Hire a Private Investigator – 
Our private investigators are professionals who can assist in determining the cause of a crime, particularly when it is critical to do so by gathering information or evidence that may assist in establishing an individual's guilt. Numerous private investigators work in conjunction with law enforcement authorities and have appeared in films and on television. However, a private investigator is also a viable professional option, one that comes with a number of distinct perks. There are numerous reasons why people hire private investigators to aid them with their cases.
What Are the Advantages of Hiring Our Private Investigators?
The first advantage of hiring a private investigator is that they have access to a wealth of data that may be required during the investigation. Our private investigators are frequently hired to locate missing people and celebrities, particularly when someone has gone missing. Additionally, our private detectives have a considerably larger network of contacts than our prospective clients.
Surveillance Services 
Additionally, we can identify and interview witnesses in our clients favor and gather additional evidence, such as photographs, video surveillance, and the like, to bolster the case. Our private investigators assist the public, other private investigators, and businesses in order to obtain sensitive information, ascertain an individual's location, investigate fraud, illegal activity, and assist the general public, including the police department, in locating missing persons. We can obtain results quickly which will save you money and time.
Our Private Investigators Are Experts
Many private investigators in a particular field may lack experience or information, but by collaborating with others, they may get further insight into the matter. This is especially beneficial in difficult-to-prove instances because we can use our expertise to bring out potential ways to establish a defendant's innocence.
We can also contribute to the development of a case by utilizing our talents and resources. For instance, if we have access to a database of financial details that were previously unavailable to the public, the prosecutor may utilize these documents to help build their case and persuade the public that they are guilty. For additional information, please contact us.