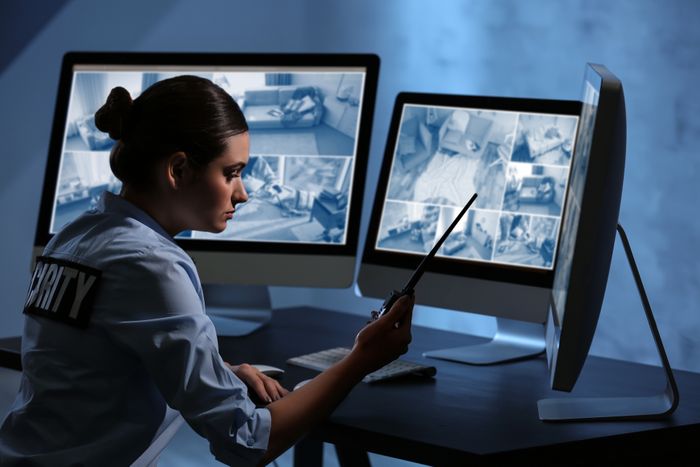 November 14, 2021

|

0
1,496
Commercial Monitoring Security Services –
No business is entirely safe from intrusion, theft, and damage. These incidents can sometimes cost you dearly or put you out of business. In these turbulent times, protecting your business and your property and preventing damage is essential. It is always better to prepare for the unexpected than to face devastating consequences.
What is Commercial Monitoring?
Commercial monitoring involves securing commercial properties by limiting access to it and installing the right systems for 24 hour surveillance. This means that your commercial property is being monitored at all times, 24/7 and that any suspicious activity is detected immediately.
If you run any type of business nowadays, you probably need commercial monitoring. If your commercial property contains high-value goods or is located in a busy street, the chances of intrusion and theft are even higher. It is safe to say that no business is immune to these safety risks.
The first step to commercial security is contacting a professional security team that will perform a risk assessment to determine what type of commercial monitoring you need. Once that part is over, these security professionals will install the right monitoring systems for you including motion detectors and surveillance cameras. Thanks to these systems in place, you can monitor what goes on in and around your commercial property 24/7 regardless of your location. This gives you peace of mind that would otherwise be unattainable.
The most important part about commercial monitoring is that the service is tailored to your business. Not all businesses have the same security needs and so your security team will tailor a security plan that is right for you. If you're thinking of securing your business, contact us to talk about commercial monitoring. You can schedule a free consultation with XPressGuards at any time! Call or message us now.