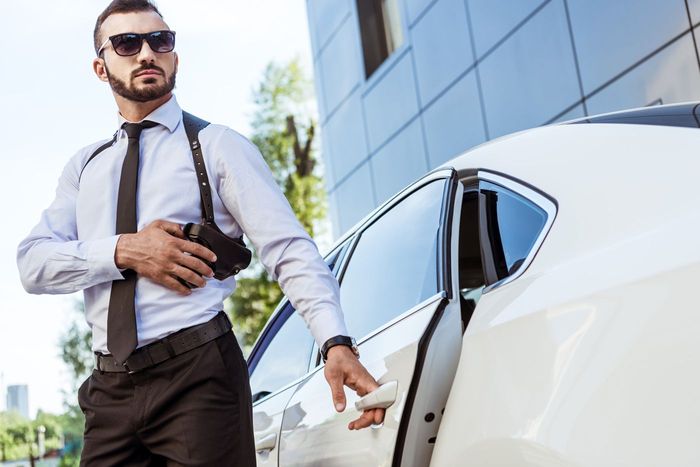 Bodyguard Services in Florida –
Bodyguards are professional security guards who provide personal protection to individuals who feel they are at risk. This can be a celebrity, a famous politician, an influencer, or anyone else who feels threatened.
Bodyguards make a decent amount of money for their exemplary services. However, their rates vary greatly from one state to the other. In fact, the price of their services is impacted by not just their location or country, but by many other factors such as environment, training, duration of services, additional expenses, etc.
How Much Do Bodyguards Make?
In some parts of the country, a bodyguard makes about $20-$30 per hour. However, the number is higher in other states, especially if the location is a high-risk area. What this means is that a bodyguard can make much more than $30 per hour.
Bodyguards typically sign contracts stating an amount they charge per day or year. The rates for hiring a bodyguard for a full day can go from $200 to $900 or more. Speaking of their annual income, the numbers can go anywhere between $55,000-$180,000.
As mentioned earlier, their income depends on a variety of factors including their training, experience, skills as well as the level of risk they're facing. Being a bodyguard can be very dangerous as these professionals risk their own lives to protect their clients. Given such circumstances, a well-trained, experienced, qualified security officer is well worth the money.
If you need professional bodyguard services and want further information, call us and schedule a free consultation. Here, at XPressGuards, we have qualified, trained bodyguards equipped with the skills and knowledge to tackle any security issue. Best of all, we're available 24/7 and in all 50 states. We offer armed and unarmed bodyguards, and we also offer security guards and fire watch guards. Call or message us now for more information.