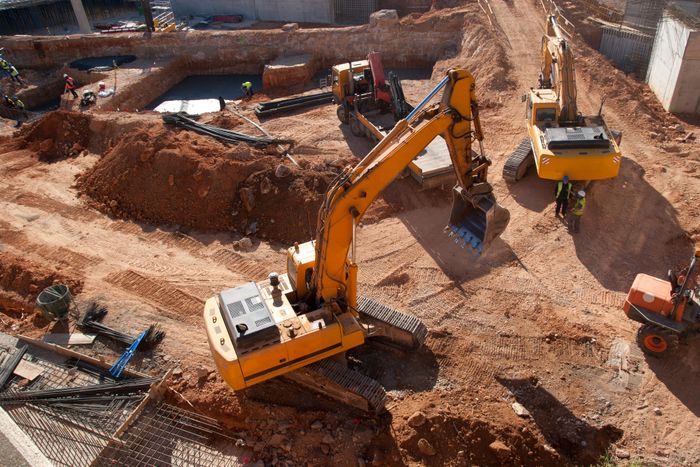 Every construction site is faced with numerous threats throughout the building process. The result, more often than not, is that the owner experiences huge losses. Therefore, one of the best measures to adopt to prevent this is getting security for your site.
Reasons Why You Need Construction Security
• To prevent theft: Probably the most obvious reason, the construction industry loses several millions of dollars every year. This happens because thieves rip off sites by stealing construction materials, expensive equipment, and machinery.
• Your workers' safety: Construction is a high-risk venture, and several cases of accidents have been recorded. It is even more common with high-rise buildings. Alert security guards with knowledge of emergency procedures help to reduce injuries.
• Protection against fire: Security guards follow fire and life safety code regulations that help to keep the damage to a minimum. Also, their knowledge of firefighting equipment protects both the workers and the building.
• Access control: Security personnel enforces rules and prevent unauthorized movements by trespassers. They encourage workers' compliance with the use of personal protective equipment, lifting operations, and operation of construction devices. They might also prevent smoking in non-designated areas.
• Resolution of conflicts: Fights and disagreements are common at construction sites. Site security can resolve these problems through effective communication and problem-solving methods.
Other security measures involve putting up fences and gates, posting notices, CCTV, and sufficient lighting. These protocols also help to reduce the risks of vandalism.
Enjoy The Benefits of a Security Upgrade
The above security measures help to mitigate risks and consequently save you money. Therefore, upgrading your site's security is one of the best decisions you can make.
A security firm like XpressGuards can carry out a risk assessment and interact with your staff on the best level of security to operate on. We can handle all tasks. Get in touch with us!