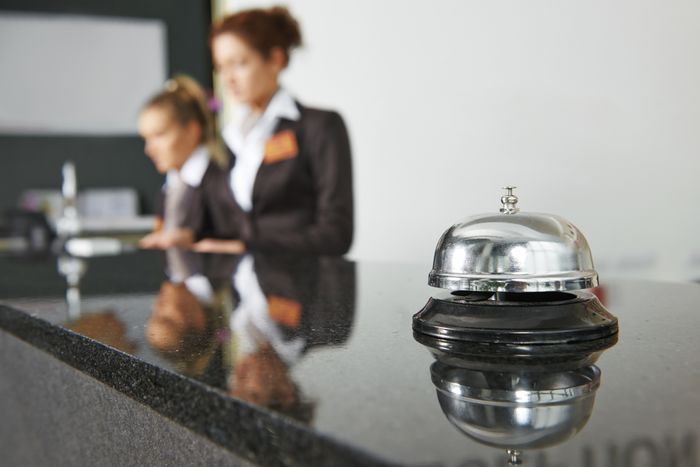 Hotel security guards ensure that both staff and visitors are safe, and they do this in different ways. From the lobby, there are security guards to monitor every movement in and out of the premises. They also coordinate parking, operate surveillance systems, deter violence, etc.
Seeing the scope of hotel security services, it takes only the best company to ensure that you enjoy all the benefits to the maximum. Therefore, hotel owners, managers, and firms need to be on the lookout for companies like XpressGuards. We're simply the best hotel security service providers because of the following reasons:
• Better protection: Because of our excellent proactive security measures, you are guaranteed to enjoy better security. Also, our all-inclusive team ensures that we provide additional security for your high-profile guests and events. We spot and eliminate any threats to your hotel very quickly.
• Extensive training and experience: Having been in the security industry for well over three decades, we have evolved and grown. During this time, we worked for several top clients, and our reviews speak volumes. You could join the long list of over three thousand happy and satisfied customers.
• Professional: We maintain proper conduct at all times, even in a heated situation. XpressGuards has skillful personnel who have mastered de-escalation techniques for many circumstances.
• Reliable: If you are looking for an ever-present team of security bodyguards, XpressGuards is the name to call. Even in emergencies, you can be sure that our veterans will take on any scenario and secure your office.
• Unparalleled customer service: We are certified and licensed to operate anywhere in the country. We have stayed at the top of our game through hard work and commitment to ensuring that you get the best services.
The Next Step To Better Security
Having considered the benefits of XpressGuards hotel security services, it would suffice to say that hiring our agency is the next best step for your hotel. Remember that prevention would always be better than apprehension. Do not hesitate to reach out to us for maximum security of your hotel staff and facility. Request more information now.