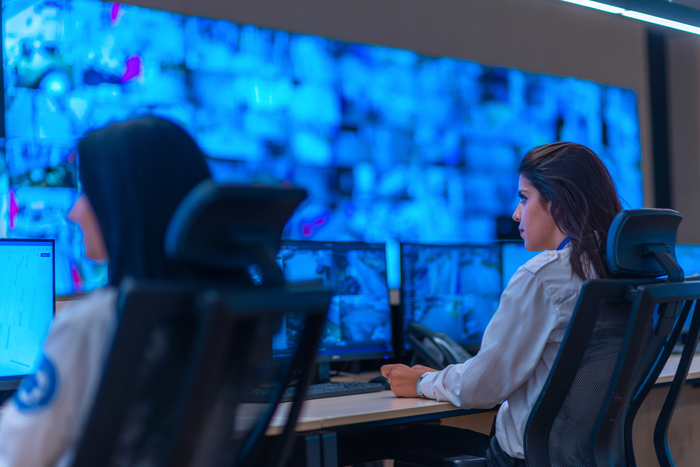 Business Alarm Monitoring Services –
If the alarm systems in your residence, office, or other property become active, typically alarm providers do not have a monitoring service matched with the alarm response. In actuality, an alarm system may be unnecessary, if not pricey; if no one is able to answer the phone, immediately contact local law authorities.
Furthermore, due to the high volume of calls received in these circumstances, law enforcement agencies may be delayed in coming, which can only mean unfortunate news for you. Please remember that most alarm providers will only monitor your system for a monthly cost, and California law enforcement is already overworked, so there are no real-time response options.
XpressGuards will give timely and proactive remedies if your premise's alarm system is activated. Simply ask the alarm company to call local police and us in such circumstances. Depending on your location, our alarm reaction personnel will respond to your demands in a timely manner.
24/ Hour Alarm Response Services 
Alarm response security is essential, which is why you need the help of a fast-response service that can safeguard you from any potential threats right away. This is where XpressGuards shines, as it provides a wide range of options to meet a wide range of alarm response requirements.
If you are going on a mini holiday and need your property regularly checked, and you want a private patrol to watch your property or the area on a routine basis throughout the day and night, we make sure that our officers are capable of meeting your exact and particular needs.
While you are gone on vacation, going to work, or sleeping, our alarm response officers focus on ensuring that your safety and peace of mind are not threatened. We provide a dedicated security patrol for estates, communities, neighborhoods, and commercial properties, among other things, with a professional security force that provides you with a comprehensive heightened security with 24/7 assuring that your interests are always protected.
It is vital that a highly trained patrol officer arrives swiftly if your alarm system goes off. Patrol personnel from XpressGuards have been taught what to do in the a crisis and how to limit damage.
XpressGuards will dispatch an officer to your place to investigate if your alarm system goes off. If necessary, local police, emergency responders, and maintenance staff will be notified. The patrol officers of XpressGuards have been educated to deal with these circumstances properly and to adopt the right line of action.
The following are some of the features:
Uniformed security guards who are well-trained
Vehicles that are prominently marked and extremely noticeable
Officers with a GPS system and rapid response protocols
Quick contact with supplementary XpressGuards resources and/or police officers in the event of an emergency.
Among the benefits are:
The costs of reacting to false alarms are being decreased
Protection and deterrence against theft and vandalism
Promotion of a safe environment in the community and at work
Personalized security solution based on your individual needs
A timely professional response is required in the event of an emergency. Please contact us right away for further information and a no-obligation estimate.