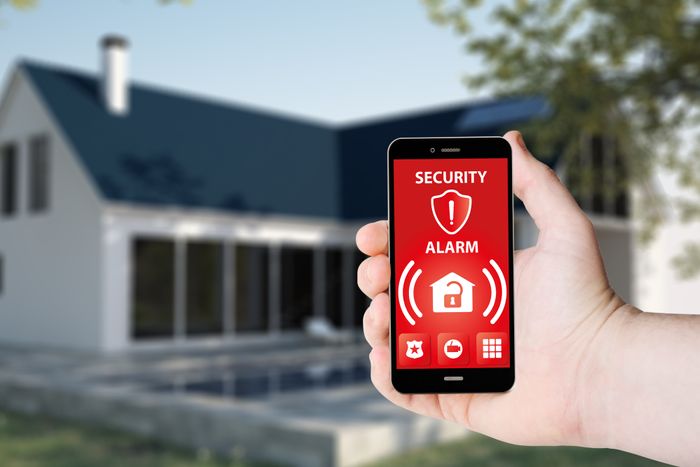 Alarm Response Services
Most alarm companies do not have a patrol service aligned with the alarm response should the systems in your home, office, or any other property become active. In reality, an alarm system may be redundant, if not costly; if no one is available to answer the call, contact local law enforcement immediately.
What's more, because there are so many calls in these cases, local law enforcement may be delayed in arriving, which can only mean bad news for you. Keep in mind that most alarm companies will only monitor the systems for a monthly fee, and law enforcement in California is already overburdened, so no real-time response solutions are available.
In the event that your premise's alarm system is activated, XpressGuards will provide quick and proactive solutions. In such cases, simply request that the alarm company contact local law enforcement and us. Our alarm response officers will respond to your needs in a timely manner, depending on your location.
Alarm Response (Residential, Patrol, and Dedicated)
Alarm response security is critical, which is why you require the assistance of a highly responsive service that can immediately protect you from any potential situations. This is where XpressGuards excels, as it offers a variety of solutions to various types of alarm response needs.
We make certain that our officers are able to meet your exact and specific needs, whether you are going on a short vacation and need your home checked regularly, or you want a private patrol to monitor your property or the neighborhood on a regular basis during the day and night.
Our alarm response officers work hard to ensure that your comfort and peace of mind are not jeopardized while you are away on vacation, going to work, or sleeping. We offer a dedicated security patrol for properties, neighborhoods, communities, and commercial businesses, among others, with a dedicated security patrol that provides you with a full-time security presence with 24/7 monitoring to ensure that your interests are protected at all times.
If your alarm system goes off, it is critical that a professionally trained patrol officer responds quickly. XpressGuards patrol officers have been trained to know what to do in an emergency and how to minimize damage.
If your alarm system goes off, XpressGuards will send an officer to your location to investigate. Local law enforcement, emergency services, and maintenance personnel will be contacted if necessary. XpressGuards patrol officers are trained to handle these situations effectively and to take the best course of action.
Among the features are:
Security officers who are well-trained and wear uniforms
Vehicles that are highly visible and clearly marked
Officers who are outfitted with a GPS navigation system, a smartphone, and emergency response procedures
For emergency response, instant communication with additional XpressGuards resources and/or law enforcement.
Among the advantages are:
Costs associated with law enforcement responding to false alarms are being reduced
Theft and vandalism protection and deterrent
Encouragement of a safe community and workplace
Customized security solution tailored to your specific requirements
In the event of an emergency, a prompt professional response
Contact us now to request more information and a free quote.