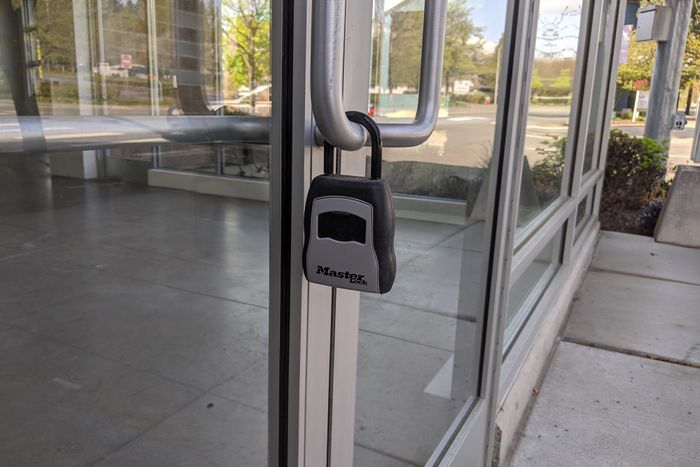 We'll Lock and Secure Your Building at Night
You can relax knowing that your valuables and property are locked up and secure. Building lock-up services are provided by XpressGuards in Los Angeles, Ventura, Santa Barbara, San Bernardino, Riverside, San Diego, Kern County, and Orange County. This service has grown in popularity among our clients who have a large number of buildings, storefronts, community rooms, parking lots, or other spaces that must be locked safely and securely at all times.
Our building lock-up service can be integrated into a larger security plan or customized to meet your specific requirements. It usually entails patrolling the premises, looking for suspicious people or activities, securely locking all entry and/or access points (e.g. security gates, windows, doors, loading docks, and so on), and sounding any alarms. In all cases, we employ industry best practices, qualified guards, and customized security plans to provide our clients with highly effective private security services at very reasonable rates.
Loss Prevention, Crime Deterrence, Access Control, and Security Enforcement Experts
XpressGuards takes great care in hiring and training our guards in order to provide our clients with the most dependable building lock-up service. Each of our security guards must have an active Security Guard Card issued by the Bureau of Security and Investigative Services (BSIS), pass a background check, go through extensive training, and have at least a year of on-the-job experience.
Our guards are assigned to tasks based on how closely their knowledge and experience match the needs of each client. Guards are thoroughly trained on their post-order duties and closely supervised by our management team once assigned. This dedicated team of security experts has nearly 70 years of combined experience and is in charge of designing security plans to meet each client's unique set of needs. We also routinely check on guards at their work sites, proactively review the effectiveness of each security plan, solicit client feedback on a regular basis, and provide frequent updates to our clients.
Safeguard What Is Important to You. For a Free Consultation, Contact XpressGuards Today
If you are interested in our building lock-up services, please contact XpressGuards right away. We are a fully licensed private patrol operator (PPO) with insurance limits that exceed the requirements of the state. Our security guard and patrol services are available around the clock, seven days a week. We provide a variety of short-term and long-term contract options, as well as innovative security solutions to help you get the most out of your budget. Contact us for more information now.