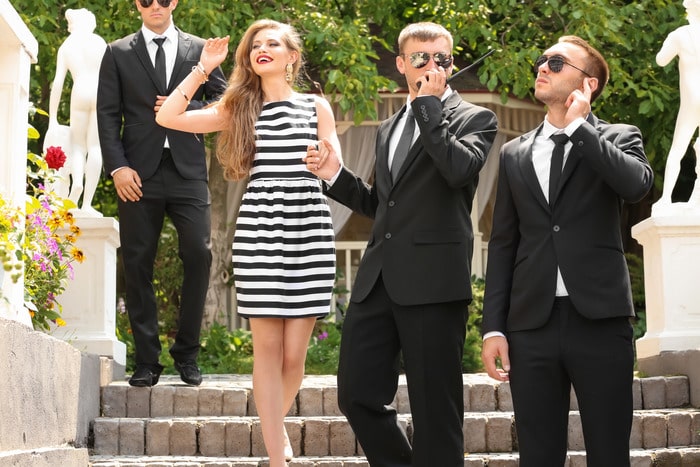 Security Guards For Celebrities –
Celebrities frequently employ security guards, also known as celebrity bodyguards, to protect themselves from the subtle threats that accompany their wealth and fame. Security guards are highly trained professionals who specialize in VIP protection and provide clients with individualized protection solutions. Always ensuring the safety and privacy of their principals is their top priority.
Celebrity bodyguards are available 24 hours a day, seven days a week for both public and private events to ensure the safety of their high-profile clients. They keep a close eye out for potential threats while allowing celebrities to live their lives with minimal interference or disruption. Celebrities cannot maintain a sense of normalcy while living under public scrutiny without the protection of security guards.
Bodyguards and Security
Bodyguards provide security, while close protection operatives provide executive protection and bulletproof car services. For celebrities, politicians, and other public figures, security services can range from close protection to security for large events.
When a celebrity is traveling to a foreign or hostile environment, or when they are attending large events with a large number of people, close protection is frequently employed. Bodyguards ensure the celebrity's safe arrival at the event and protect them from potential harm during their stay.
To provide our customers with superior security solutions, we adhere to the following principles: Rapid response to meet the needs of our customers. Offer essential services at competitive prices for a vast array of security disciplines, resulting in cost-effective and comprehensive programs that are tailored to each client.
We recruit, retain, and develop security personnel by providing ongoing training, a teamwork environment, and professional development opportunities. Foster effective communication and fruitful relationships with our staff and clients in order to consistently provide superior products and services. Contact us now to learn more about our celebrity security guard services.