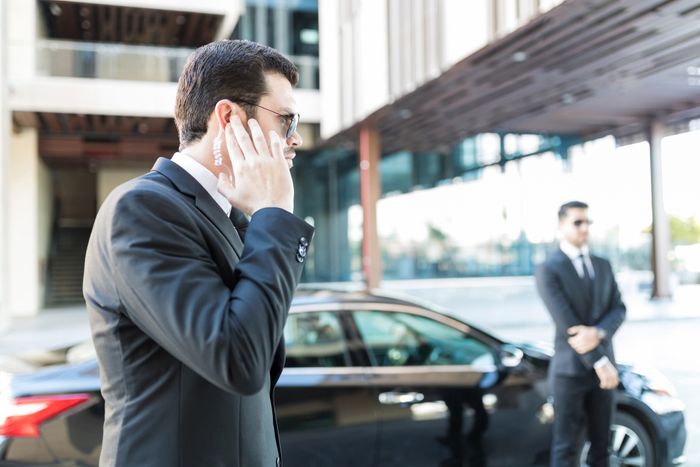 What to Expect When You Hire a Bodyguard – 
Bodyguards are professional security guards trained to protect individuals. If you were under the impression that only A-list stars and public figures can hire bodyguards, you should know that any person who feels threatened can use the services of a bodyguard.
Bodyguards provide personal protection to individuals who are targets of media attention, celebrities, CEOs, or just wealthy individuals who don't feel safe traveling or moving around on their own.
When hiring a bodyguard, you are hiring someone to meet your security needs. These security needs vary from one client to another. Hence, the first thing a security guard does is identify potential risks and act to mitigate them.
A professional bodyguard performs the following tasks:
Escort people to and from various locations and events
Monitor their surroundings to ensure the protection of their client
Identify potential threats
Protect their client in case of an emergency
While bodyguards are trained in physically confronting individuals, they possess many other skills including resolving a conflict peacefully. If that fails, a bodyguard will use physical force to remove the suspicious or dangerous individual and protect their client. They won't use force where other problem-solving tactics can be successfully applied.
A bodyguard can be armed or unarmed, depending on the client's needs and/or preferences. A bodyguard will stay vigilant at all times while they're on duty ensuring that nothing or no one can harm their client.
For example, if you're hiring a bodyguard to safeguard you while you're giving a big speech or attending an event, they will ensure that you can enjoy the event peacefully while they keep an eye on the surroundings.
A bodyguard can also drive you to and from places which is why all bodyguards need to be excellent drivers. Besides that, they're also great communicators and are typically physically fit. Contact us for more information about our bodyguard services in Miami, Florida.