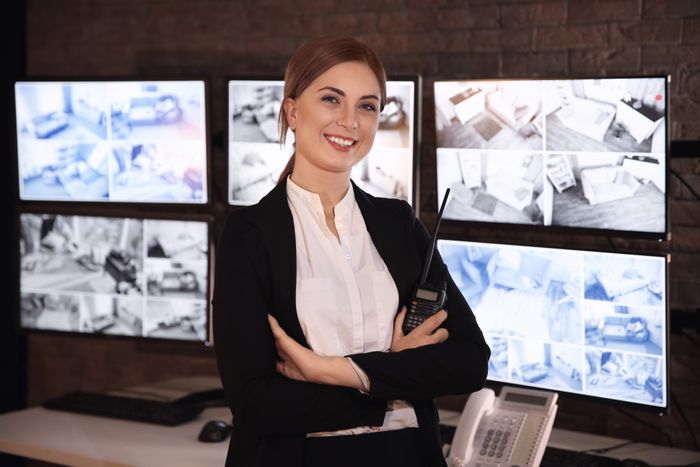 Commercial Security Guard Services –
Commercial security implies security hired to protect a business or commercial property. This job is performed by qualified, trained, and licensed security guards who know exactly what to do to protect the commercial property they were hired to secure.
A commercial security guard can be hired at hotels, events, trade shows, concerts, and any other commercial property.
Businesses are always at risk whether it's theft, vandalism, fire outbreaks, and various other safety concerns. Unfortunately, no place is safe from these threats.
The role of a commercial security team is to identify these potential threats and take appropriate measures to prevent them. Their job is to protect the property from theft, intruders, vandalism, angry/violent customers, and all the other security concerns that might exist.
Running a business without security means taking another risk because the damage done during a single incident could be devastating. Let's say you own a retail store or a hotel. Your staff is busy with their usual duties and not equipped or qualified to detect threats. They also don't know what to do in case of an emergency. Panic is also the enemy in such circumstances.
Commercial security guards know what to do. They perform the following duties:
Perform risk analysis to identify potential threats
Install surveillance systems and monitor who goes in and out of your commercial property
Secure all exits and entrances/access control
Patrol the property at regular intervals
Loss prevention
Teach staff what to do in various scenarios
Remain calm in all situations and take adequate actions to protect the property and the staff
Having a commercial security guard in place can make a huge difference for your business. Not only does their presence ensure that you and your staff are safe but your customers too. Security guards remain vigilant during their shift so nothing can pass them by.
If you're looking for professional, experienced commercial security officers, look no further. Here, at XPressGuards, we have years of experience behind us and can provide protection to businesses of all sizes. Contact us now for more information.