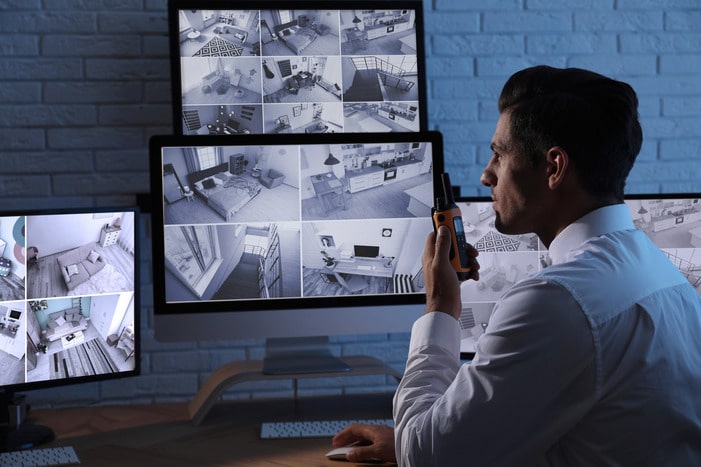 Security Systems –
This article discusses various home security system types and their characteristics. A smart alarm system is a wireless system that uses your home's wifi network instead of wires to connect the various components. Customers who own comprehensive home security systems that are backed by professional monitoring services may be eligible for insurance premium discounts.
A smart alarm system that is affordable can make smart technology accessible to any household or business. The WiFi network in your home is utilized by smart technology to connect devices such as cameras, video doorbells, motion sensors, and smart locks. This enables you to monitor your home from anywhere using your phone, providing you with the peace of mind that your property is secure. A dedicated security system utilizes your home's WiFi network in conjunction with a wireless system of security cameras, video doorbells, and motion sensors to alert you of any suspicious activity on your property. It also allows you to remotely control these devices via your smartphone.
Superior Home Security Systems
A superior home security system can offer broader protection than a conventional burglar alarm. It should include sensors for doors and windows, sirens, and keypads with wireless sirens. However, it is important to note that customers who sacrifice quality monitoring for DIY installation may not be eligible for homeowner insurance premium discounts.
Installing a customer's own home security system can be difficult and time-consuming; therefore, many people opt for professional service to ensure a comprehensive home security installation. Professional services, such as video doorbells, are especially advantageous because they are highly effective at deterring intruders and enhancing security. In addition to protecting your property from theft and vandalism, high-quality home security systems may also qualify you for lower insurance premiums.
Since the days of hardwired alarms, home security systems have come a long way. Now, you can acquire wireless home alarm systems with alerts for motion detectors, security camera alerts, life-saving smoke alarm alerts, and more, all of which are accessible via your mobile device or smart speaker. There are a lot of modern security systems that make it simple to control your home security system with voice commands, enabling you to check the status of your system from anywhere using your smartphone or another connected device. Contact us now to learn more.