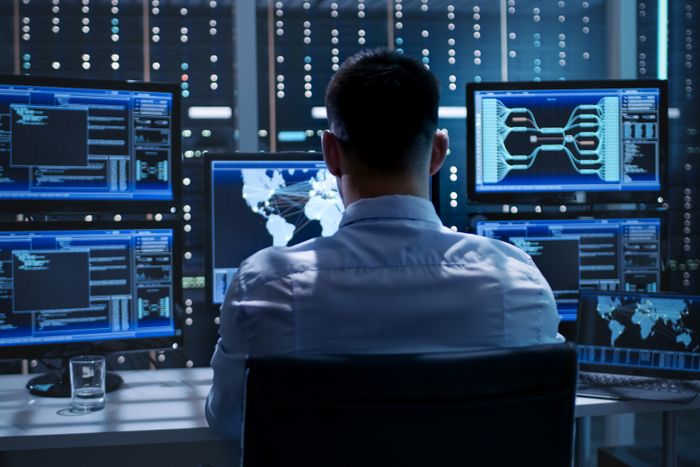 Logical Security is software that safeguards an organization's systems, including identification, access, rights, and authority levels. These standards are in place to ensure that only authorized individuals are permitted access to information and systems in a network. It refers to computer security.
While physical security standards are still important, securing the data center by implementing logical security protocols is even more effective. Evaluating logical security vs physical security is about looking at how the former considerations interact with the latter.
Logical security refers to the concrete safeguards which are put in place to protect the security of computer systems and physical spaces within the data center. Using a locked door to safeguard the data center's server room entrance is a best practice for physical security, but having to engage in two-factor authentication to actually open the door is a form of logical security.
Centralized Data Security
The centralized data security model extends to computer systems as well. Passwords and user profiles are used to control access, and ensure that only authorized personnel get access to key systems. Utilization of access lists is only as strong as the most recent version.
To protect sensitive data, knowing who in the data center can access sensitive data is essential. If access lists aren't kept up to date, people who shouldn't have access to data and resources (former employees, for example) may have easy access to these valuable and sensitive assets.
Logical security protects data centers from known threats, and also helps to protect anti-malware solutions. Human error is one of the most common causes of IT disasters, and can be caused by sabotage or negligence. Companies who implement logical security protocols and continuously update user access lists can protect their valuable data from being accessed improperly.
Use Both Physical & Logical Security
After applying both physical and logical security measures, data centers can implement powerful defenses that make it extremely difficult for anyone to gain unauthorized access to sensitive data. For organizations seeking to safeguard data while still putting it to use, a colocation data center provides the best of both worlds. In addition to providing physical and logical security, implementing robust physical and logical security measures provides added assurance and stability.
Security or log-in authentication is typically the most common and familiar type of logical security. Anyone who uses online banking services or social networking systems is likely aware of this function. When a network has been configured to require password authentication, we require that users enter their username and password before we will let them access the system.
Physical Security Devices 
Token provisioning techniques involve the use of keys, cards or other physical devices that are used for authentication. Once the user swipes their card in the machine, entry will be granted. Some popular forms of token authentication contain a constantly changing code which switches to a new value every minute or so, protecting against duplicating of the security cards.
Two-factor authentication requires an additional question and answer exchange between the user and the computer system. When a user attempts to log into the system, the computer sends out a password challenge, which the user must answer correctly to gain access to different parts of the system.
Contact us now to learn more about our Logical Security services.