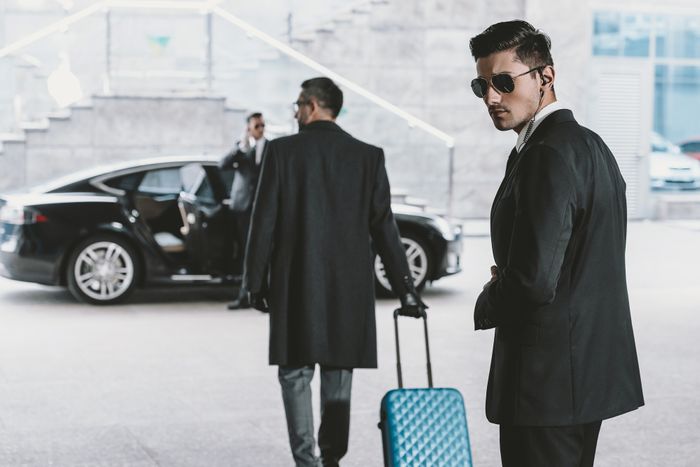 Hire Transportation Security Guard Services –
Scams involving forged driver credentials are the latest scourge impeding the movement of high-value goods such as fine art, jewelry, electronics, pharmaceuticals, alcoholic beverages, high-end apparel and food, and specialized auto parts. "When capacity is limited, shippers scramble to move their cargo," according to Bill Boehning, director of corporate security at Springfield, Missouri-based carrier Prime Inc. "Shippers and freight forwarders may be forced to deal with carriers with whom they are unfamiliar, facilitating the entry of thieves."
Sophisticated thieves can obtain government credentials or use the name of a recently defunct certified carrier. They develop inside sources or observe patterns in the supply chains of high-value goods, then arrive at pickup facilities armed with enough information to appear legitimate, stealing entire shipments.
Combating this technique is just one of the numerous challenges that shippers and logistics providers face when it comes to ensuring the safe transportation of valuable cargo. They must go above and beyond in order to strike a careful balance between risk and cost. Security is a moving target, as criminals constantly seek new ways to circumvent prevention measures.
Cargo and Transportation Security Services
A variety of regulations, technologies, and best practices are assisting shippers of high-value goods in delivering cargo to its destination. The primary enabler is speed. By utilizing expedited services and direct routes, touch points and dwell time—two of the most vulnerable areas—are minimized.
Security has also benefited significantly from technological advancements. "New technology reduces the cost of security, increases efficiency, and enables container tracking," says Ron Greene, vice president, strategic global operations, FreightWatch.
Route planning and risk analysis tools, for example, assist in allocating the appropriate level of security to shipments.
"Rather than appointing an escort in every location for shipments valued at $1 million, shippers can prioritize their security requirements based on risk," BSI's Purtell explains. "In some countries, hijacking is less of a risk than in others. Shippers can plan for potential problems." Contact us or send us an email to learn more about how our high-security transportation service can help protect your business.