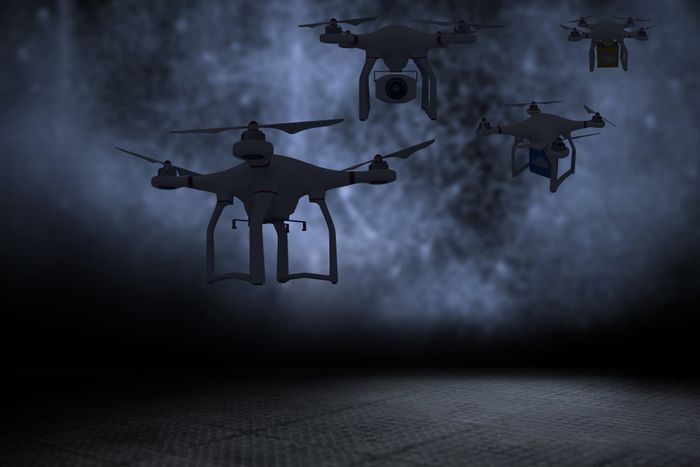 Drone Security Services in Miami –
We live in the digital age, where we have access to a wealth of high-quality technology, so why not use it to help keep you secure, whether you're a business owner, an event organizer, or an individual? In a variety of settings, XPressGuards Security Services has handled and deployed drone security surveillance for our clients. To learn more about our drone security services and how we can integrate them into your overall security strategy, contact XPressGuards Security Services today.
Why Should You Think About Drone Security Surveillance?
As you may expect, there are numerous advantages to adopting drone security surveillance. The following are just a few of the reasons why you should use XPressGuards Security Services to run your drone security monitoring program:
Drones can detect security threats from a safe distance away, reducing the danger of injury to human security officers.
Drones can rapidly map out an event or facility on short notice, allowing us to quickly learn the ins and outs of your facility and develop a thorough security strategy.
Drones aid in the deterrence of possible threats since anyone planning a crime will notice the drone and understand they are being watched.
Thermal imaging is used by many drones, making it easier to follow intruders and other dangers through walls and other obstacles.
Drones have night vision and are often almost silent, making them excellent for following and tracking intruders in the dark. These are just a few of the many advantages that drone security surveillance provides, and if you think drone security surveillance is appropriate for you, please don't hesitate to call our security specialists now.
Drone Security Fleet in Miami
We have a fleet of cutting-edge drones to fly, as well as several qualified, experienced, and FAA commercially certified remote security agent pilots. Drone-based security systems can provide a wide range of protection and security services.
Prior to clients attending events, drones can assist our security agents in auditing and planning emergency logistics. Our agents can also use drone-based security to provide an eye in the sky. By positioning cameras above points of interest, you can get a tactical advantage.
Drone security systems have also been deployed on our clients' premises thanks to XPressGuards vast drone experience. When safety issues arise, our aircraft can self-deploy and use night vision and thermal imaging to inspect our client's property.
Our drones may fly at any time of day or night. Drones with dual-sensor cameras can perform security and surveillance activities at any time. As a result, security guards are always able to respond quickly to a scenario.
Drone Security Systems in Miami
Other drone-based security systems can provide overwatch and hover for hours to provide our clients with additional security. Drone-based security systems can also help emergency responders respond to large and complicated properties more quickly. These devices can also be utilized to provide residents with a more precise time frame for imminent risks such as wildfires.
Drones with exceptional aerial zoom and infrared cameras are part of XPressGuards fleet, allowing our agents to see through smoke. While other protection and security services limit their movement on the ground, our vast and experienced Drone Program allows us to take executive security to new heights.
Would you like to learn more about how our drone security systems and helpful agents may assist you? To see how systems can help protect your family, submit a confidential inquiry here and get a demo. Contact us by clicking here now.