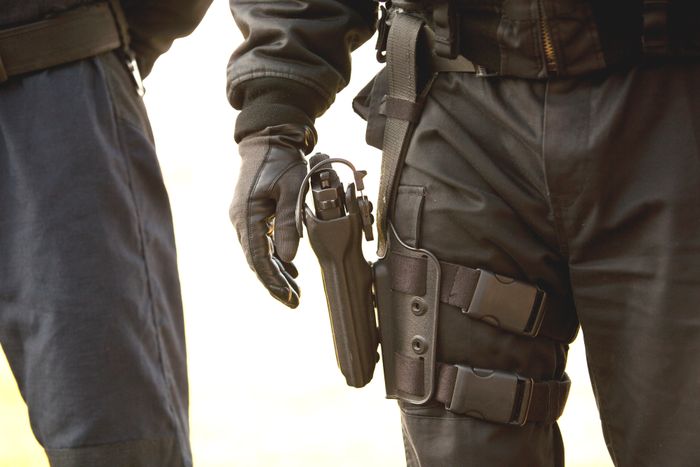 Security guards can be armed or unarmed, depending on the requirements. Security guards in California are allowed to carry guns while on duty if the job requires it. This means that they are not allowed to carry and use weapons if they're not performing their job duties. As soon as they leave the place of their employment, their rights to carry a loaded gun stop.
However, it is necessary to emphasize that all security guards go through extensive training in the use of weapons and are subjected to thorough background checks before they can use weapons on duty. Only those that pass the criminal background check are allowed to carry a weapon. The permit can be concealed or open carry meaning that the security guard may openly carry a visible weapon or have it concealed so that the public does not notice it.
Firearm License
To carry weapons on the job, security guards must obtain the BSIS license (Bureau of Security and Investigative Services). This means that they must complete an assessment for BSIS Firearms Permit to show that they are capable to carry and use a weapon while they're performing their duties.
This includes demonstrating good judgment and self-control, according to their requirements. A security guard is to use a weapon only if absolutely necessary.
Batons
Sometimes, a baton permit is also necessary. To be allowed to carry a baton, security guards must complete 8 hours of training from an approved instructor. Security guards that carry guns at the place of their employment must undertake the state-mandated training and must continue their education in the future, according to the state education requirements.
The license is issued for two years and but the Bureau requires an armed security guard to re-qualify twice during these two years. This is to show continued competency in carrying and using weapons on the job. Contact us for more information.