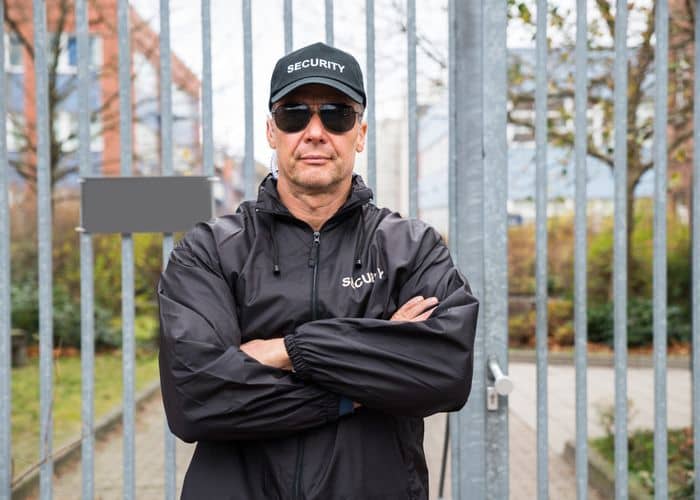 Yes, nowadays, the services of bodyguards are available to everyone who requires them. We're used to seeing celebrities, Hollywood actors, politicians having bodyguards by their side at public appearances. Musicians performing at concerts or other events are rarely seen without bodyguards. Large gatherings are always risky and you never know who might try to hurt you or the people around you.
But the time when famous people were the only ones who had bodyguards is long gone. Today, many people outside the celebrity world hire personal security guards. The world is a dangerous place and when people feel threatened, they have the right to receive proper protection. Professional bodyguards provide that protection plus peace of mind.
Professional Security 
People going through a rough divorce often feel the need to protect themselves from their dangerous ex-spouses. Many victims of abusive relationships also resort to professional security agencies for help to protect them from the abuser.
Business executives or individuals handling a lot of money are often at risk as well. The presence of a bodyguard means they are protected from potential threats such as thieves. Individuals that have witnessed a violent crime can feel unsafe sometimes, especially if the perpetrator is still free. Therefore, a bodyguard is a logical choice.
Anyone who feels their life is at risk can hire a bodyguard to keep them safe. There are no limitations whatsoever. You can protect yourself and your loved ones at a reasonable price.
Contact Us
If you fear for your safety for whatever reason, don't sit in fear and wait for something to happen to take action. Call us to protect you. XpressGuards provides professional security services to clients nationwide. Our trained and licensed bodyguards are at your service day and night.
Whatever the threat may be, we are ready to tackle it. Call or message us to schedule a consultation.