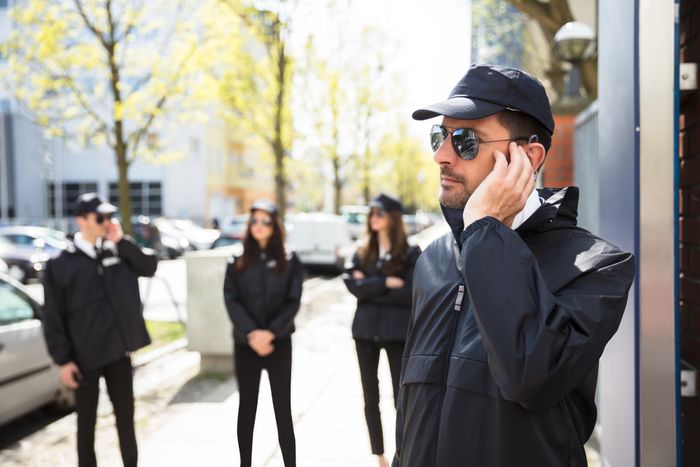 February 6, 2020

|

0
1,496
Knowing how many security guards you need is important for securing your establishment or event. Having multiple guards at the same venue is sometimes needed. They provide additional help if the need arises. Here are some cases where more than one guard will be needed.
Area to be Covered is Large
There is no way one guard could be in two places at the same time. When your property or event has more space to cover than one person reliably could, you should have multiple guards. Guards should at least be able to patrol the entire area in a reasonable amount of time. This allows a guard to respond quickly if anything should arise.
Showcasing Valuable Assets
The more valuable the item, the more guards you should use. For example, an auction of antiques will require more guards compared to an event with less valuable items. Their presence can help to deter the chances of theft.
When A Crowd is Expected
Managing crowds can get tricky especially when they're not confined to one space, and even the most experienced guards cannot solely control a crowd. For large crowds, the visibility of security guards is a vital factor, since people feel more secure when they can see their presence.
Customer Service and Eyewitness Support
This is an important service, for any business, that a security guard can provide. Since security guards are seen as figures of authority, people often seek their assistance with finding items, getting directions, and for general inquiries. Also, there may be times when an eyewitness account is needed if an unfortunate event occurs. Guards can assist with this as well.
At XPressGuards, we'll happily go over your specific needs and answer any questions you may have. Message or call us today.