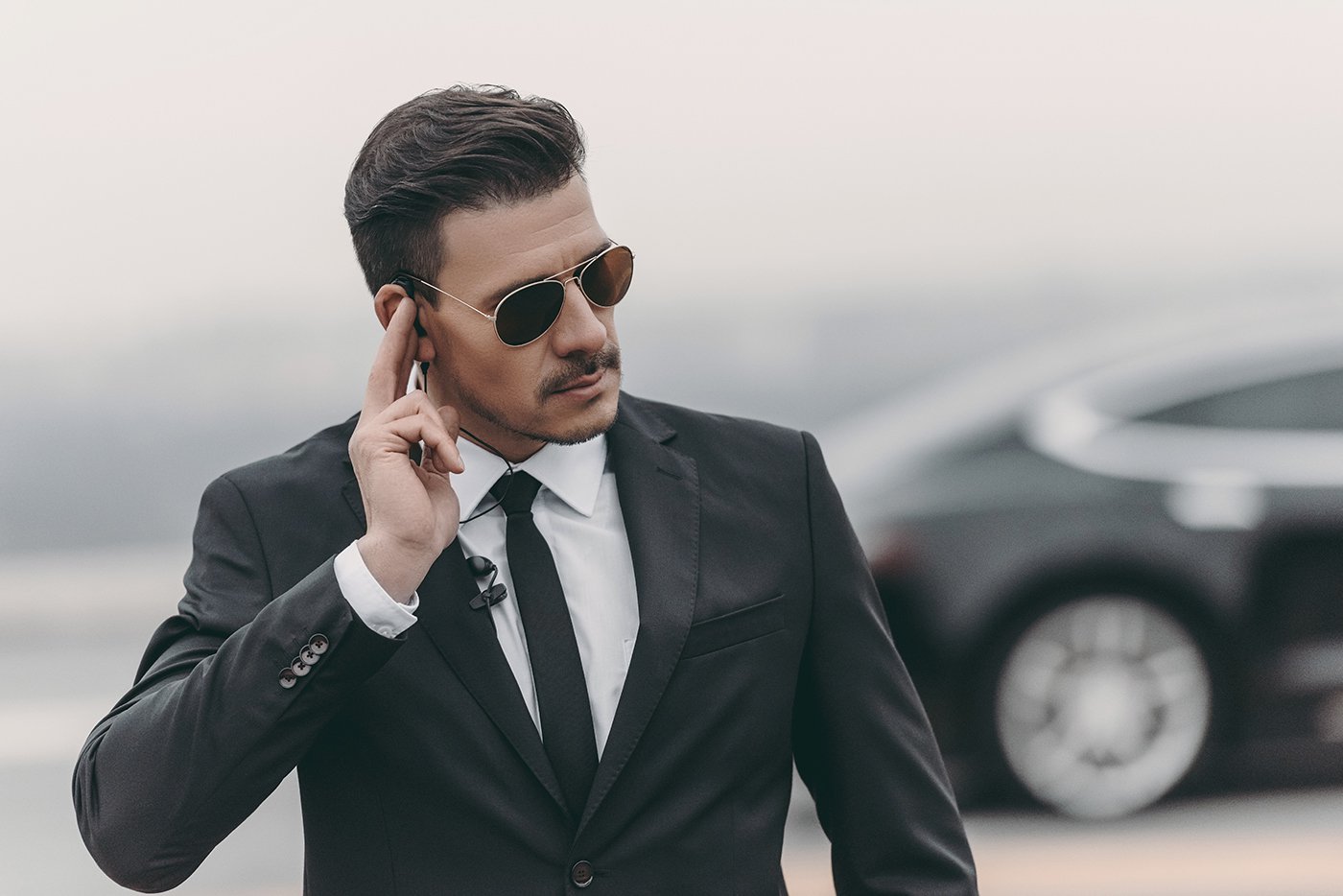 December 13, 2019

|

0
3,241
Being employed as a security officer can be a great career choice, especially for those looking to enter the field of law enforcement or even for those exiting a law enforcement or military career. The duties, responsibilities, and training needed in this industry have from strong similarities to these associated fields, and while a security officer – sometimes called a security guard – may not take the heightened risk that comes with being in law enforcement or the military, it is nonetheless an occupation where professionalism and strong skill sets are necessary to succeed.
Security Officer Job Description
Although details of the job description for a security officer may vary from position to position, the foundation elements of any employment assignment as a security guard in the United States will include the following job description:
Is responsible for guarding, patrolling, monitoring, and protecting physical premises, personnel, and visitors to prevent damage, criminal activity, violent actions, or infractions of rules and regulations
Duties & Responsibilities of a Security Officer
As a part of being employed as a security guard, there are certain core duties and responsibilities that are a part of each assignment.
Secure the premises and personnel: typically by using a combination of patrols, surveillance equipment, gates and enclosures, and scanning equipment
Prevent thefts and losses: by responding to alarms and irregular sounds and scanning the area for criminal activity
Maintain the rules & regulations: that are outlined by the corporation/organization for not only safety purposes, but often now for legal and insurance compliance purposes as well
Complete reports of observations and incidents: document all irregularities or incidents to aid in not only prosecution, if necessary, but also for insurance claims, security audits, and to assist employer in improving overall security measures
Skills Required to Be a Security Officer
Depending on the type of security guard jobs you are applying for – an unarmed security guard job or an armed security guard job – additional skills may be required. However, any and all security officer assignments will require the following core skills:
Verbal and written communication skills
Ability to control conversation through discussion and commands
Ability to resolve conflicts
Ability to work as a team and with the public
High level of attentiveness and awareness of surroundings
Strong decision-making abilities
Ability to create reports and logs – recommended ability to use a word processor like Microsoft® Word®
Keyboard/typing skills recommended
Ability to lift objects – recommended that you are able to lift over 50lbs.
Ability to be on feet/in-motion for long periods of time
Additional training based upon the type of security officer job could include:
Firearms training
Fire rescue and first responder skills
Use of advanced technical surveillance equipment
Use of specialized security equipment such as scanners, metal detectors, and the like
Many of the "best" security guards reflect certain characteristics such as being trustworthy, keenly aware, brave, confident and are fit.
Eligibility & Requirements
Just like the required skills, the eligibility and requirements to be employed as a security officer can be dependent on city, county, or state regulations as well as any additional requirements placed upon the role by the employer. It is recommended that you research the security guard requirements in your local area prior to seeking employment, however, a standard set of eligibility and requirements may include:
Must be a valid US citizen (for employment within the United States) or resident alien
Must be at least 18 years old
Must have a clear background with no felonies or misdemeanors in relation to violence
Oftentimes must either have direct or associated experience in some form of security, law enforcement, or military service, OR have taken and passed approved training courses
In many states, a person seeking to be employed as a security guard must be registered and licensed by the state, county, or city they plan to work in. It is recommended to research these license requirements and any associated application processes prior to seeking employment.