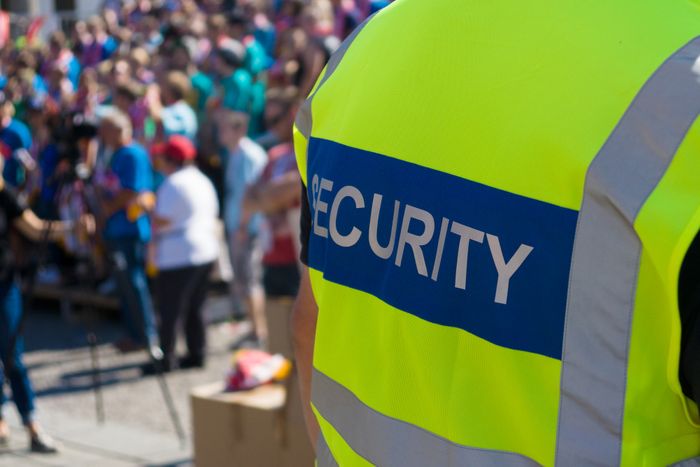 Security For Large Events in Miami, Florida –
When hosting large corporate events, concerts, or speeches, security is always an issue that should be carefully considered and planned.
Big events with tens of thousands of attendees are always at risk of incidents and criminal activities because they are open to the public and almost anyone can attend. Many large events from the past will be remembered by tragic incidents and shootings which is why the matter should be taken very seriously.
If you're hosting a large event, the best way to ensure that everything goes smoothly and no one gets injured is to hire a professional security team that specializes in event security. The first step we take when securing large events is pre-planning where we perform a risk assessment and identify potential security threats. The security team in place then inspects the venue and identifies potentially vulnerable spots. Our security team also takes into account the area around the venue to ensure no potential risks are neglected.
The Best Event Security Guards in Miami, Florida
Experienced event security teams will take into account every possible security issue that could come up and devise a plan on how to mitigate the risks. This includes some of the worse things that could potentially happen such as bombs and shootings. Our security team then cooperates with the organizers as well as the law enforcement to secure the event and make sure the performers and the attendees are safe.
There are many security companies offering event security services out there. However, with such serious matters where the lives of tens of thousands of people are at stake, you should consider only the most reliable, highly experienced security companies with a proven track record in securing large events such as XPressGuards.
Our qualified team is highly experienced and trained in securing big events and applying modern security solutions in minimizing the risks. Contact us now to get started.