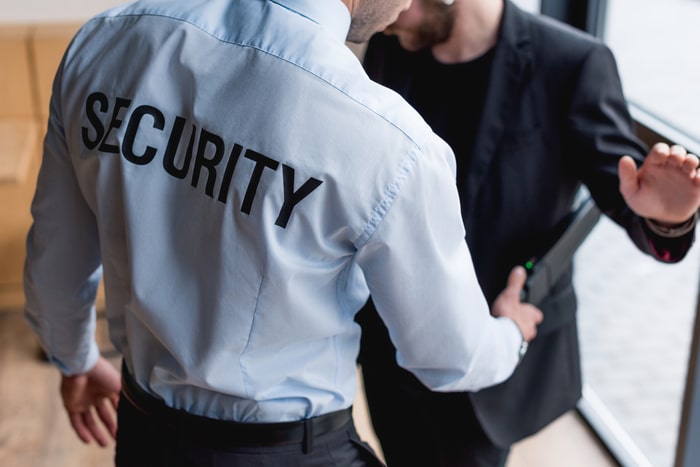 Corporate Office Security Guards –
Maintaining a productive office atmosphere necessitates that your employees feel secure while at work. Any office where employees feel susceptible to attacks, thefts, or vandalism will suffer from poor levels of employee satisfaction and productivity. In such circumstances, employees feel devalued. A business office may confront both internal and external security concerns. In addition, a rise in cybercrime rates has led to an increase in data security risks.
Therefore, it is vital to establish stringent security measures to keep your office safe for both staff and guests.
This blog post discusses critical steps you can take to increase the security structure of your office and ensure that everything is safe.
Upgrade Your Online Services For Security
Your data is always at risk of being exploited or held for ransom by hackers. Statistics indicate that ransomware attacks will cost $6 trillion by 2021. Therefore, it is vital to protect your data from cybercriminals in order to avoid significant financial damages.
With the assistance of qualified IT security professionals, cyber and online security may play an active role in monitoring any suspicious behavior in your data and provide immediate answers. Additionally, you can take the following precautions to avoid online data theft:
– Maintaining system updates
– Utilize modern software
– Use strong passwords
– Utilize cloud-based storage
– Utilize a comprehensive internet security suite
– Observe the staff.
– Install virus protection software
Utilize Surveillance Systems Within the Workplace
A system of video surveillance that is operating 24 hours a day, seven days a week can reduce risks to office security. It might reduce your security expenditures and eliminate the need to recruit multiple security officers for different workplace spaces. Additionally, it enables you to detect suspicious activities on the spot, capture the perpetrators, and take action against them.
Implement Employee ID Cards For Security
Implementing access control can increase the security of your workplace. For instance, employee ID cards can identify your staff and prevent office intrusions. The security codes on these badges will allow only personnel to enter the office, and the reading machines will keep track of who enters and exits.
Employ Security Professionals Like XpressGuards
Even if you implement electronic security and video surveillance equipment to keep a close eye on everyone, you should still employ a security guard. These employees have been taught to identify suspicious individuals who enter the office with the purpose to cause harm. In addition, they have the necessary training to verify everyone entering the office and maintain the security of your office.
Train Your Employees About Security Protocols
Providing your workers with security training is vital to maintain office safety and upkeep in the event of an odd occurrence. Conduct routine training sessions and educate your personnel on how to respond to any dangers.
This lesson may contain instructions on emergency exit routes, the use of a first aid pack, and dealing with malfunctioning machinery, among other topics. The crisis management program from XpressGuards can play a significant role in handling such high-risk occurrences and responding appropriately to them.
Implement a Security Plan
Implementing a well-thought-out security plan can keep your office safe and enable your personnel to respond prudently in dangerous situations. From guaranteeing physical security to protecting data from ransomware, a strategic security plan can help you avoid financial losses and keep your staff secure.
Creating a secure business environment is as essential as corporate expansion, and a dependable security partner may aid in this endeavor. The security staff at XpressGuards can assist you with your business's security concerns and objectives.
About XpressGuards Security
At XpressGuards, our skilled security personnel provide a variety of security services. From static and temporary installations to mobile and permanent security solutions, we are professionals at securing your office against attackers. Contact us for additional details regarding our security services and coverage areas.