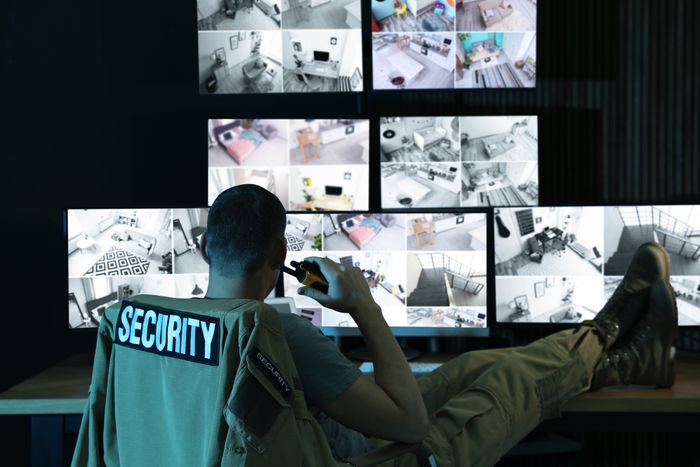 September 20, 2022

|

0
551
CCTV Systems –
Vehicle Traffic
Numerous towns and highway networks have sophisticated traffic monitoring systems that use closed-circuit television to spot traffic jams and accidents. However, a large number of these cameras are controlled by commercial businesses and send information to drivers' GPS devices.
Over 3000 Pan-Tilt-Zoom cameras held by Highways England make up a public CCTV network that covers the whole network of British highways and trunk roads. Instead than being employed as speed cameras, these cameras are primarily used to monitor traffic conditions. Over the next few years, the number of cameras on Highways England's CCTV network is set to rise dramatically with the addition of fixed cameras for the active traffic management system.
Cameras placed at the zone's edges and inside it enforce the London congestion charge by automatically reading the license plates of vehicles that enter the zone. A fine will be issued if the driver refuses to pay the fee. Similar technologies are being created as a way to find reported-stolen autos. Other security cameras are used to enforce traffic laws.
Enhancing The Security and Safety of Public Transportation
a train with a driver-only operation Before closing the doors and starting the train, the driver may be able to verify that no one is in the way using CCTV cameras. Facial recognition cameras put on trams as part of a RET trial in 2011 prevented passengers who were prohibited from riding the trams from doing so.
Sports Activities
In order to allow supporters to observe happenings outside the seating bowl, many sporting events in the United States use CCTV within the venue, either to display on the stadium or arena's scoreboard or in the concourse or restroom areas. The cameras transmit the signal to a centralized control center, where a producer chooses which feeds to distribute to the viewers' television monitors. Visitors can watch the event via CCTV monitors that are frequently installed in lounges, hallways, and restrooms. Football club supporters in a trial with CCTV cameras were no longer required to manually identify themselves but instead could pass freely after being approved by the facial recognition technology.
Workplace Observation
CCTV is used in organizations to keep an eye on employees' behavior. Each action is documented as an information block with subtitles that describe the operation that was carried out. This makes it easier to monitor employee behavior, particularly when they are engaging in crucial financial operations like changing or canceling a sale, withdrawing money, or changing personal information.
An employer might want to keep an eye on the following actions:
– Scanning of goods, selection of goods, introduction of price and quantity
– Input and output of operators in the system when entering passwords
– Deleting operations and modifying existing documents;
– Implementation of certain operations, such as financial statements or operations with cash;
– Moving goods, revaluation scrapping and counting;
– Control in the kitchen of fast food restaurants;
– Change of settings, reports and other official functions.
Each of these operations is transmitted with a description, allowing detailed monitoring of all actions of the operator. Some systems allow the user to search for a specific event by time of occurrence and text description, and perform statistical evaluation of operator behaviour. This allows the software to predict deviations from the standard workflow and record only anomalous behaviour.
Used Within Schools
Due to its effectiveness in avoiding bullying, vandalism, monitoring visitors, and retaining a record of proof of a crime, CCTV is commonly employed at schools in the United States, Britain, Canada, Australia and New Zealand. There are some limitations, such as avoiding installing cameras in places where there is a "legitimate expectation of privacy," such bathrooms, locker rooms at the gym, and private offices (unless consent by the office occupant is given). In general, cameras are permitted in classrooms, cafeterias, gyms, supply rooms, front offices where students, staff, and parents arrive and go, parking lots, and hallways. The placement of cameras is opposed by certain educators.
According to a survey of high school students in Israeli schools, students' opinions on the use of CCTV in the classroom are influenced by their perceptions of their professors, the institution, and the authorities.  Furthermore, it was noted that the majority of pupils oppose having CCTV put in classrooms.
Use in Private Residences
A lot of homeowners decide to install CCTV systems inside or outside of their homes, and occasionally both. Due of the increased risk of being recognized by the film captured by the cameras, CCTV cameras are an excellent deterrent to potential invaders. Having an obvious CCTV system, alarm, or other security feature makes the house appear to be a more difficult target therefore they will likely go on to the next property if someone is looking through a wealthy neighbourhood for the simplest place to get into.
Modern CCTV systems may be seen live footage of a person's home from anywhere there is internet access thanks to mobile phone apps. A motion alert can be sent to a phone using some systems' motion detecting features.
Use in Malls and Retail Establishments
For many department stores and retail centers, theft is a major worry. CCTV helps safeguard the assets of shops and guarantees the security of both patrons and staff. Visitors will feel welcomed, safe, and secure as a result. The appropriate camera selection is even more crucial. A CCTV system has to include:
– A high resolution camera to ensure image clarity
– High-capacity digital storage to ensure 24/7 recording
– The right placement with good lighting
If you're looking for more information about CCTV's or installation services, contact us to request a free quote on our CCTV systems.