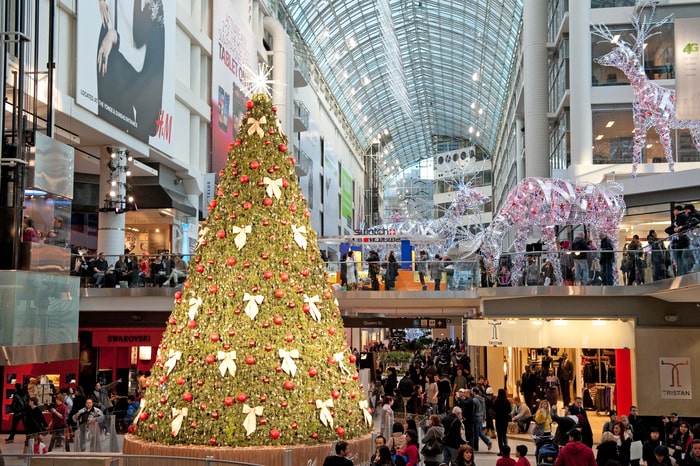 Black Friday Security Guards –
Even though internet shopping has continued to increase in popularity, brick-and-mortar establishments are not being abandoned by consumers. Many still like the excitement of in-store shopping and the search for deals. However, masses of frantic consumers can pose significant safety and security risks. As big groups compete for the opportunity to obtain the greatest discounts, emotions run high. Over the years, stories of Black Friday shoppers being crushed, gravely maimed, or even killed have made headlines.
This holiday season, as a store proprietor or manager, you should prioritize the safety and protection of your staff, customers, and property. Black Friday through Cyber Monday provide retailers across the nation with unique security problems due to the massive influx of consumers. Among the most common security concerns retailers encounter are:
– Theft by shoplifters and workers
– Vandalism and retail property destruction
– Incidents involving parking lots, such as car accidents
– Unauthorized use of credit cards
– Disorderly crowds and the possibility of trampling
– Inter-customer aggression
– Employee-on-customer violence
How Can You Safeguard Your Company During Black Friday?
With these types of security issues, businesses want effective solutions to safeguard their personnel, clients, and merchandise. During the holiday shopping season, companies should reevaluate their current security methods in addition to employing professional security guards. System flaws or obsolescence might leave your organization and employees vulnerable.
Between Thanksgiving and Cyber Monday, retail employees experience some of their busiest and most difficult workdays of the year. Many of them will be confronted with situations they rarely experience throughout the rest of the year. Retailers should provide their personnel with additional training in theft prevention, customer service, and emergency protocols before to the holiday rush. A small amount of planning can go a long way toward helping your employees feel confident and prepared to act in the case of a threat.
Employing temporary, experienced security guards is one of the most efficient means of protecting your business on Black Friday. Private security agencies can dispatch professional security officers who are familiar with your business's security threats and have the expertise and skills necessary to maintain its safety and security.
For Black Friday, Retailers Should Retain Private Security Guards
Do you require private security personnel? If you intend to be fully operational, you should plan to employ a team of trained security guards to secure your retail store. During the holiday shopping season, employing a private security company has numerous advantages. Here are the top three advantages for your business:
Receive a Thorough Risk Assessment To Prevent Crime
Utilizing the services of a private security firm provides more than just professional guards. Professionals in the field of security can assist you in evaluating the threats particular to your business and assets. We can detect potential weaknesses in your processes and systems and offer practical remedies so that you can be ready. Black Friday is unlike the majority of previous shopping holidays. Our professionals in the field of security can provide retailers with peace of mind by assuring them that they have adequately protected their business.
Deter and Capture Shoplifters During Black Friday
Crime is prevalent on Black Friday. Pickpockets and shoplifters are on the rise across the nation's retail establishments. Thieves exploit the enormous crowds, distracted shoppers, and general confusion of the day to commit their crimes. The presence of security personnel deters would-be criminals. Guards are also taught to recognize suspicious conduct in order to prevent thefts before they occur. As an additional set of eyes on your products, retail security guards can defend your property quickly.
Maintain Safety and Security During Black Friday in 2022
You have likely seen films of shoppers racing through the doors of a store as soon as it opens. People push and prod their way across the crowd to obtain the day's best deal first. Consider if one of your clients or employees was crushed or forced into the commotion by the mob. When crowds lose control, serious injuries occur.
Security guards serve as gatekeepers, regulating crowds to ensure the safe and orderly entry and exit of customers. Additionally, they are available to mediate in the instance of a brawl or other disturbance. Contact us to request more information about our black Friday security teams.