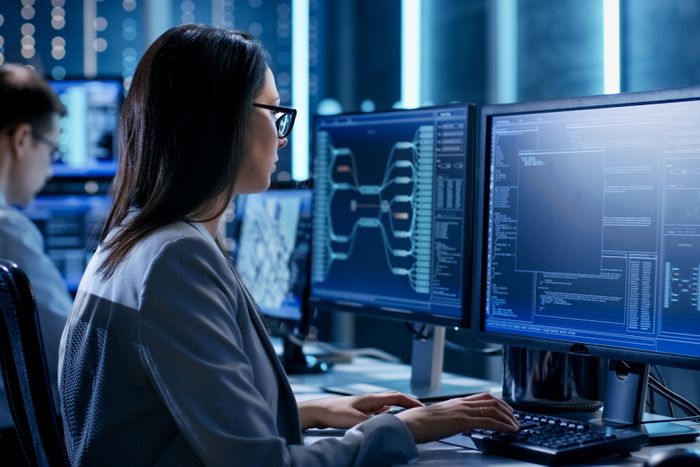 Cyber Security Services
It is not uncommon for small business owners to think that their business doesn't need any security. Unfortunately, such businesses are often the target of cyber criminals.
Big companies have huge budgets they allocate to cyber security so their sensitive data is well protected. On the other hand, small businesses often can't afford to hire professional security or don't consider this a priority.
Cyber attacks can have devastating consequences and do a lot of damage to a business. Hackers can breach your information system and steal your sensitive data, disable your computers, and seek ransom to give you access to your data back. All your business operations stop and you lose both time and money.
Most small businesses can't afford to pay these ridiculous amounts and many struggle to recover from cyber attacks. Not to mention the damage to a business' image when sensitive information is leaked to the public by these hackers.
This scenario might sound unrealistic at first thought but given the number of cyber attacks that take place daily and the number of businesses affected, you'll realize it's no joke. All it takes is to click an ordinary-looking link or download a file to compromise your entire business. This is why it is better to prevent such incidents and invest in security for your business.
Hire A Cyber Security Expert
By hiring a cyber specialist to protect your data, you are investing in your business at the same time and securing its future. They will take a series of steps to ensure all your sensitive data is protected and can't be accessed by third parties.
The benefits of hiring cyber security are numerous because not only do they apply measures to protect the data, but they also educate your staff on what to do in case something like that happens.
So to summarize, yes, your small business does need cyber security because businesses of all sizes are targets of cyber attacks all over the world. Taking action on time is always better than waiting until something bad happens. Contact us for more information.