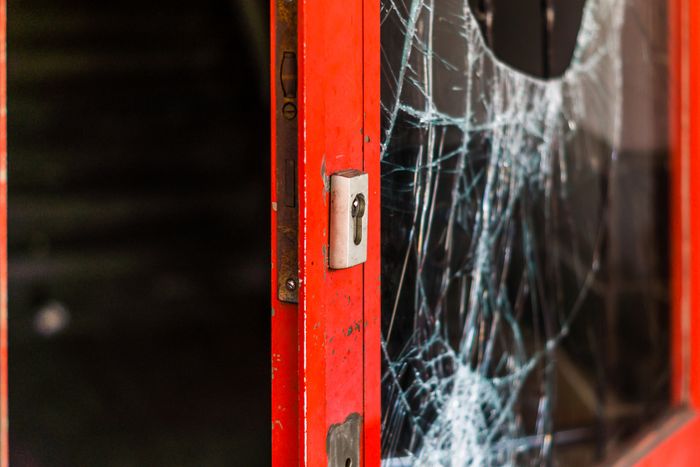 Has Your Business Been Broken Into? –
We've gone through ways to avoid break-ins and keep your facility safe, but some crooks are persistent and will try to break in even on the safest grounds. What should you do if your business has been broken into?
Notify the authorities and file a police report
When you arrive at a burglarized business, avoid entering the building if at all feasible. If you do decide to enter, proceed with caution (a burglar may still be hiding nearby) and don't touch anything. You want to keep things as they are until the cops arrive. The first actionable move you should do is to call the police, as this will maximize your chances of recovering any stolen property. This stage is taken care of for you by XpressGuards business security and alarm monitoring after a validated alarm incident, with no time spent. The next step is to submit a police report. The two most common options are to file in person at the local police station or to file online.
Make a list of everything you have and contact your insurance agent
You can snap images for your own records once the cops have left. Locate any before images you have for any of the missing or damaged objects. If you have receipts for said items, do the same. Your insurance agent's first ask when submitting an insurance claim will be for the police report number, so have it ready when you call. When the adjuster comes to inspect the damage at your place of business, have your photos and receipts available. For burglary and robbery, property damage and vandalism, and employee dishonesty, to name a few, commercial theft insurance is available. If you don't have coverage in one or more of these regions, now is the time to make a commitment.
Cancel everything, gather your thoughts, and clean up the mess
Don't gamble with your company's finances and credit. Consider intruders who take images of financial papers such as bank and credit card statements, even if your company's credit cards haven't gone stolen. Freeze accounts and revoke credit cards as a precaution.
It's also critical to reorganize. Depending on the extent of the damage, your crew may be shaken. Consider having onsite, group counseling if anyone was present during the burglary. Discuss your next steps with all staff, and iterate what efforts have been taken (or will be implemented) to prevent a repeat of this situation.
You may need to nourish your property after you've dealt with the emotional nurturing. Getting things back to normal as soon as possible can assist everyone, including you, in moving forward more quickly.
Identify Weak Spots and Create A New Security Strategy
After cleaning up the mess that was left behind, identify any weak areas and create a new security plan. Assemble a group to brainstorm ideas and make sure nothing is off the table! Was the door's lock faulty? Were the codes too simple to crack? Were any classified documents left out in the open? Is the individual who was the last to depart correctly locking up?
All you have to do now is follow the plan that has been laid out for you! Is it possible that security cameras, access control systems (keyless entry), and an improved burglar alarm will be beneficial to your company? Is it necessary to hire a security guard?
Once you've identified all of the potential issues and solutions, you can focus on what makes the most sense for the safety of your company and its employees. A reputable, local security firm will collaborate with you to meet your requirements. We just happen to know a top-rated one, XPressGuards. Contact us now.