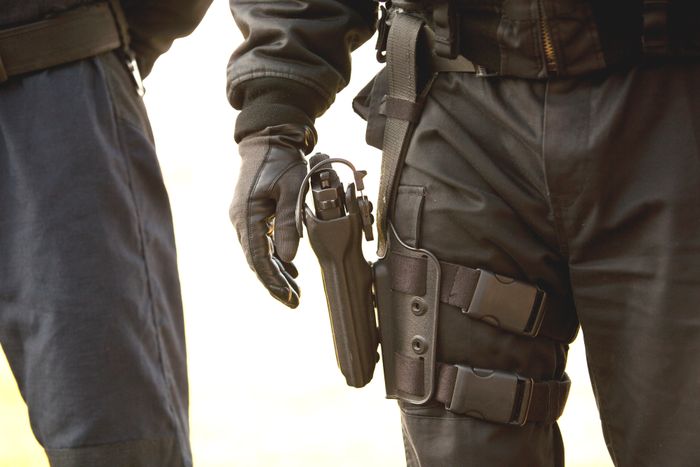 November 7, 2020

|

0
2,206
Shrinkage rates at retailers account for one percent of sales, so shopping mall security is in high need. Unfortunately, theft has been on a steady rise over the past few years. Security guards for shopping malls are being sought out by business owners who are constantly worried about the safety of their employees, their merchandise and their clients shopping experience at the mall.
Not only do armed security guards protect the store, they also provide extra security for customers' items while in the store. Armed security guards for shopping malls help keep your customers safe, and it's their ability to deter crime in your store that keeps them happy.
Well Trained Shopping Mall Guards
Armed security guards for shopping malls offer many benefits to shoppers and employees, not just on the job. As former police officers, we understand the importance of a well-trained guard. If your business requires a security guard and the local police department does not have a qualified guard for your store, they can sometimes have your store closed until a suitable guard is found. This is obviously expensive for your business.
The armed security guards at shopping malls work with local law enforcement officials to secure your store. When armed security guards are employed at your store, your local police department will have an easier time working your business to resolve any crimes or other issues. In addition, armed security guards will be able to offer additional customer service and security services to keep your customers happy.
Professional Armed Security
Armed security guards for shopping malls provide a great alternative to having police officers protect your store. They are more comfortable with customers, they understand their fears, and they know how to respond quickly to an emergency situation. They may not have the full uniform of a police officer, but they will have the same level of security as they would have if they were working as a police officer in the community.
Our armed security guards are the best option for shoppers because our guards are professionally trained, professionally bonded, and very affordable. So, if you're shopping in a shopping mall or shopping for groceries, contact XPressguards today to see what kind of security we can offer.