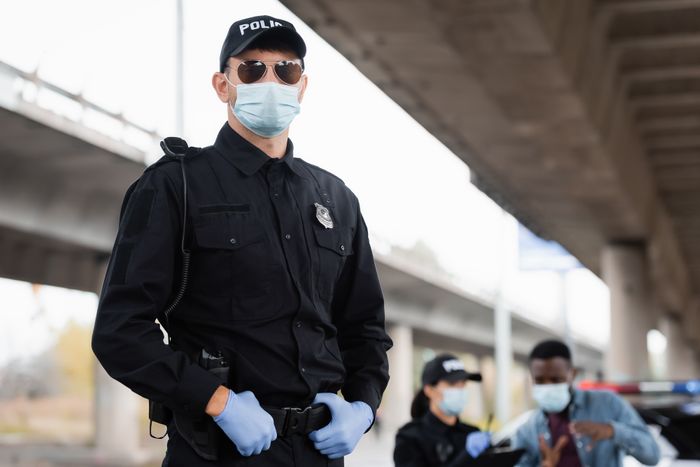 Security Guards at Hospitals –
Security patrols at XPressGuards are taken very seriously by the company's management. General regulations and procedures must be followed in order for patrolling to be efficient, and we make certain that all of our security guards are aware of and follow them. There are several crucial guidelines in healthcare security that you should be aware of before meeting with prospective healthcare clients. Keep reading for more information.
There is a lot of movement in and out of the inpatient facilities, between personnel, patients, and visitors. Security guards must be familiar with the layout and pedestrian traffic patterns of these places in order to provide adequate services.
There might be a lot of confusion and people who are really emotional at the emergency department. It's critical to remain calm and maintain control of the situation. Additionally, this space is used for ambulatory and non-ambulatory operations around the clock. As a result, security personnel should make every effort to keep this area as accessible and clear as feasible.
Prevent Violence At Your Hospital
Areas involving mental health have a higher chance of violent occurrences than other areas. This may arise as a result of the patient's medical condition. A new form of security response as a result may be required in this instance.
Pharmacies are places where medications and restricted substances are kept. In order to reduce the chance of theft, they should have real precautions in place as well as thorough guard training.
In addition, there is a considerable risk of fraud at the cashiers and cash collection points. Guards stationed in these regions should be knowledgeable about transportation, money storage, and collection procedures.
Pediatric Hospitals and Doctors
The pediatric sections are particularly vulnerable to attack. Infant kidnapping is a genuine issue, which makes putting in place prevention methods extremely crucial. Apart from having a security officer on-site, you should have video surveillance, access control, and emergency response strategy in place.
Lastly but not least, doctors maintain a large amount of confidential information about their patients. For hospital security officers to be effective in protecting this information, they must pay close attention while on patrol and get thorough training.
Contact XPressGuards For Your Medical Security 
These are the primary issues that need to be addressed in any healthcare establishment. Contact XPressGuards, the most competent and well-trained security guard company in the industry, for all of your hospital security needs.