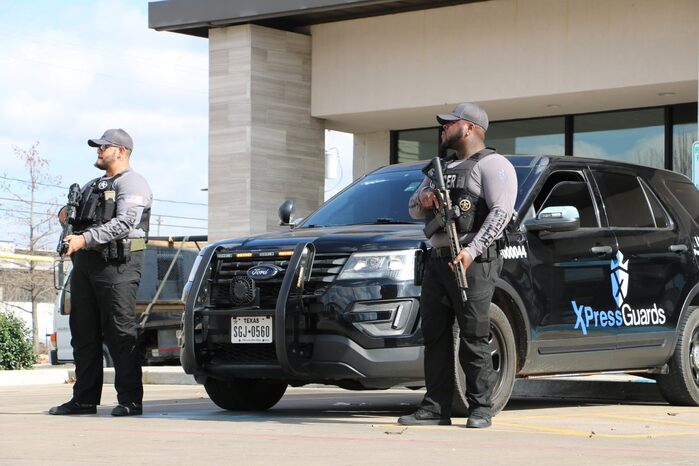 Security Guards & Safety –
Security guards and safety precautions are an integral part of any security provider's service. Good security services include the provision of trained, experienced, and properly-equipped security guards, officers, and other personnel to ensure the existence of a solid security workforce. This may include armed or unarmed guards, depending on the policy established by the provider of the management solution.
Security service companies providing these services should also have safety tips in place to protect their guards while they are on duty. These tips may include the proper use of equipment, training in first aid, communication with supervisors during emergency situations, and general safety protocols when interacting with potentially hostile individuals or situations.
Security guards are an important part of ensuring necessary safety precautions are taken when protecting people and property. They provide a level of care and protection that reduces the possibility of harm to people or property.
Security Guards Protective Gear
Security guards wear protective equipment such as body armor, helmets, communication devices, and night vision goggles to protect themselves and those around them to the greatest extent possible. In addition, security guards have access to specialized weapons in the event that force is required. It is essential that security guards take the necessary precautions to ensure safety during their shift.
Several precautions must be taken to ensure the safety of the environment. Security guards are required to wear protective equipment, such as uniforms and other security-related items, so that they can be identified as law enforcement officers. Managers should also ensure that all possible hiding places are accounted for and that patrol routes are established.
Our security guards maintain composure in stressful situations in order to assess their surroundings and identify potential threats. Our security officers are also trained to operate emergency equipment in case of an event such as fire extinguishers. Contact us for more information now.