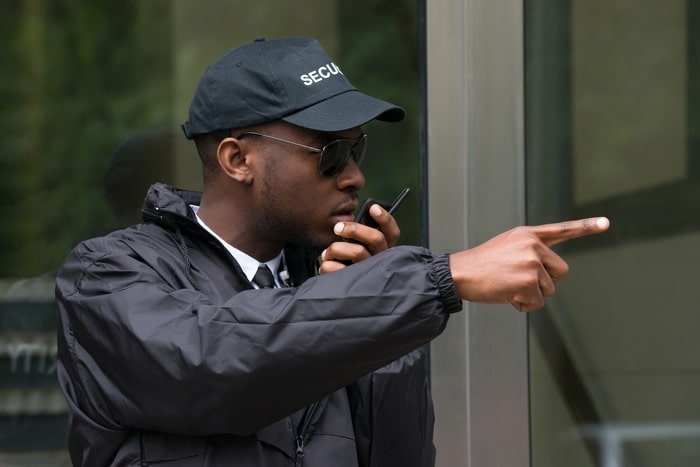 Hire Protection Security –
Security protective services are an integral component of the public safety infrastructure. A management company employs trained security guards to meet the highest quality security needs of its clients.
At XPressGuards, we offer protective services with expertise in customer service, facility management, and private security protective services. Our company hires private security guards to provide safety in their respective jobs.
Companies hire XPressGuards security personnel to protect their property, assets, and employees from criminal activity. Our private security officers are in charge of installing protective systems such as video surveillance, fire alarms, and access control.
Additionally, we conduct witness interviews to confirm incidents or investigate possible criminal activity. Sensitive cases may be investigated by a private investigator. A degree in criminal justice may help degree-seeking protective service professionals become successful security guards or officers.
The Duties of Security Guards
The duties of security guards include providing comprehensive building security, implementing security countermeasures, and conducting a security assessment of the premises. Our dispatch center enables our uniformed officers to provide customers with 24-hour service.
Among the nine services a security officer can render are preventing the introduction of prohibited items into federal facilities or onto the premises, maintaining order, and patrolling the area to ensure safety. Security officers must always be aware of potential threats and be prepared to intervene in an emergency.
People and goods are frequently transported using security escorts, which require constant surveillance. Transportation monitoring and transportation security measures are required to guarantee the safe passage of people and goods. Escort vehicles, security reports, federal protective agencies, and homeland security are examples of protective services.
Surveillance is a crucial component of any security service because it enables timely detection of suspicious activity, thereby mitigating the threat posed by potential dangers. Any protective service must maintain constant vigilance over its charges in order to ensure their safety at all times. Contact us to learn more.