Get the executive security guard services you need at the lowest prices guaranteed. Call now!
GET AN EXECUTIVE SECURITY QUOTE NOW

866-407-4342
What we do

Executive Security Guards in Ontario, CA
XPressGuards is the #1 business security guard company in Ontario, CA. With over 600 offices, we offer 24/7 business security services in all 50 states.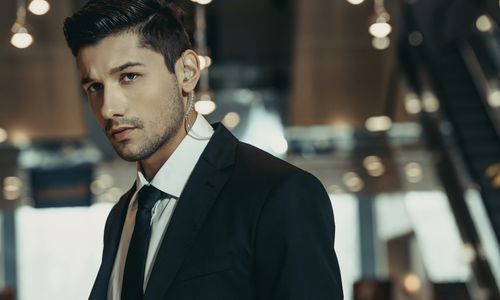 Nationwide Executive Security
Our nationwide executive security teams are professionally trained and fully equipped to handle all your executive security needs. We offer executive security guards for small businesses, large corporations and business events. Get the executive security you need. Get a quote now.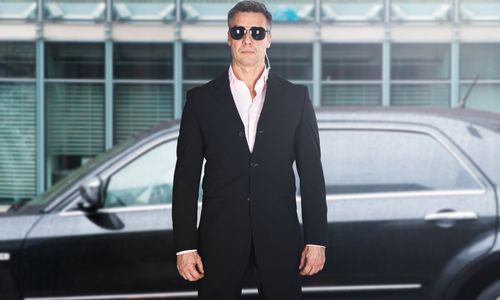 24 Hour Executive Security
Are you looking for the best 24 hour executive security guard company in the nation? Look no further. At XPressGuards, our executive security teams are available 24/7 to secure you and your business events. We offer armed and unarmed executive security. Call now to get started.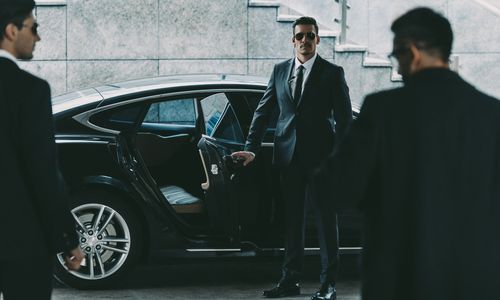 Emergency Executive Security
Our 24/7 emergency executive security guards have decades of experience. We specialize in providing executives with professional emergency security services at an affordable price. Our emergency executive security guards are trained to de-escalate violent situations. Call now.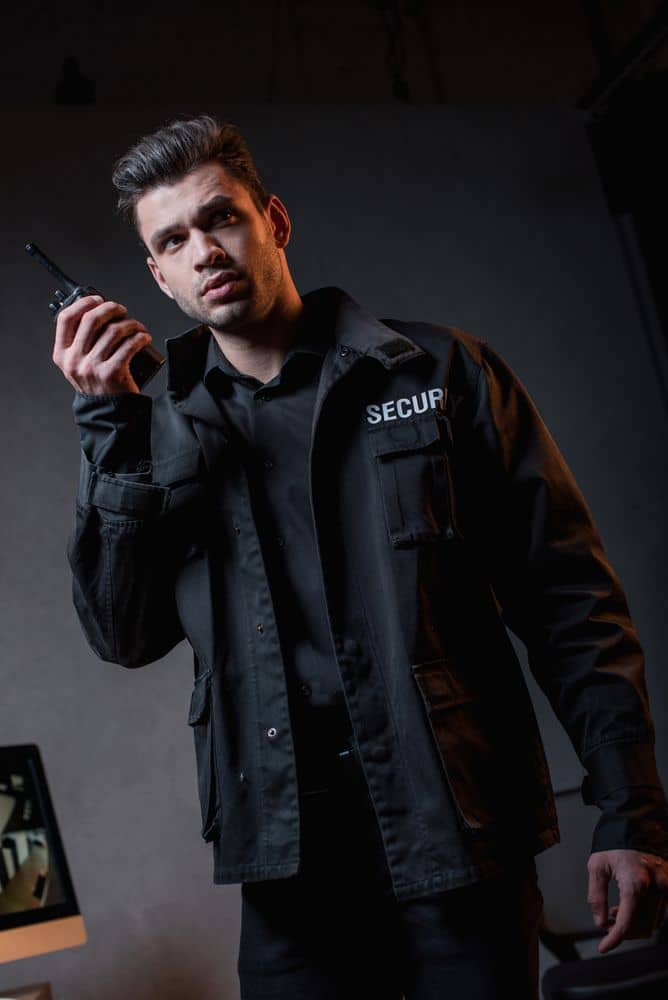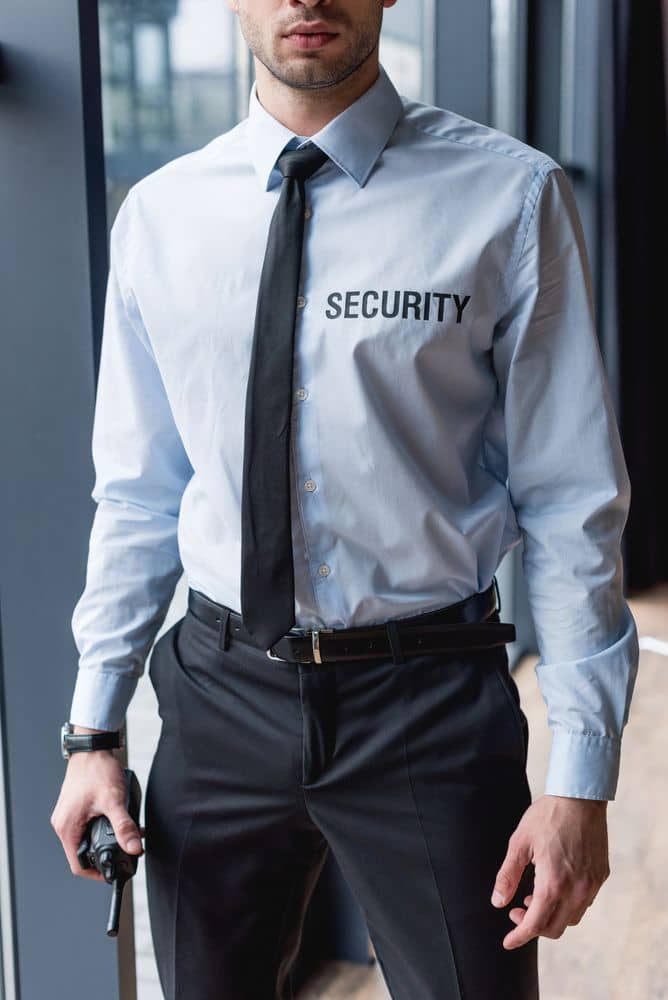 Executive Security in Ontario, CA
Are you still looking for the best executive security company in Ontario, CA? Look no further. Our Ontario, CA executive security guards are available 24/7 to protect you and your business. We're fully licensed and insured.
At XPressGuards, we take your executive security very seriously. Hiring a executive security team will help you protect your business, and keep you and the people around you safe.
You Should Hire Our Executive Security Team If:
If you don't currently have a executive security system setup

If you're organizing a business event and you want to ensure that you're not put in danger

If you're obligated to hire executive security guard for insurance purposes

If you're running a high-risk business event and you need armed security

If you need to establish a solid defense plan for your executives

To minimize business liability
Working with our executive security teams, at XPressGuards, decreases the likelihood of a crime taking place in Ontario, CA. If you're looking for the best way to provide safety and insurance against harm, contact our executive security team now.
We Offer Executive Security For Executives At:
Retail stores

Hotels

Shopping malls

Cruise ships

The entertainment industry

Restaurants

Business events

Construction sites

Factories

High Schools & Colleges

Nursing homes + more
Contact XPressGuards Now
We offer high-quality executive security services in Ontario, CA, ranging from small business events to executive security for major businesses and corporations. XPressGuards has also been in the executive security industry for seven years, so we have plenty of experience in any situation imaginable. We offer armed or unarmed executive security, and we're available 24/7.

Whatever your needs are, we have the expertise to handle it professionally. We have over six hundred locations to serve your needs in all 50 states. You can contact us now using our contact form, or call us 24/7. Request a quote now and discover how XPressGuards can help you secure your executives in Ontario, CA.
Available 24/7

Executive Protection Security
Executive Protection Security Guards in Ontario, CA
Any business proprietor or management must be responsible for their own security. As more people travel to diverse regions of the United States, the demand for self-defense grows. Executive security guards have extensive experience protecting their clients from injury. These guards are employed by private security firms, hotels, motels, condominiums, restaurants, shopping centers, hospitals, banks, schools, and banks in Ontario, CA.
When you hire a private security firm, they serve as guardians for other people and their belongings. This includes fraud, assault, and other threats to clients and private property. An executive security agent is distinct from a government officer. Our executive security officers in Ontario, CA are a member of the business community and are competent to safeguard business people against criminals and dangers.
For instance, if an executive security guard observes someone stealing jewelry, he may contact the authorities promptly. He may also contact the insurance company to submit a claim for compensation for the loss or injuries, and he may even assist in the recovery efforts.
Get The Business And Executive Security You Require
Private executive security firms that provide personal bodyguards and security services come in a variety of forms. The highest demand is for unarmed security officers, followed by armed security agents and police officers. Armed guards in Ontario, CA may be advantageous for private corporations, government agencies, businesses, and other organizations that need security guards. Local, national, and global enterprises can benefit from executive security guards. Our executive security officer services are available to VIPs, executives, large and small businesses, families, and individuals.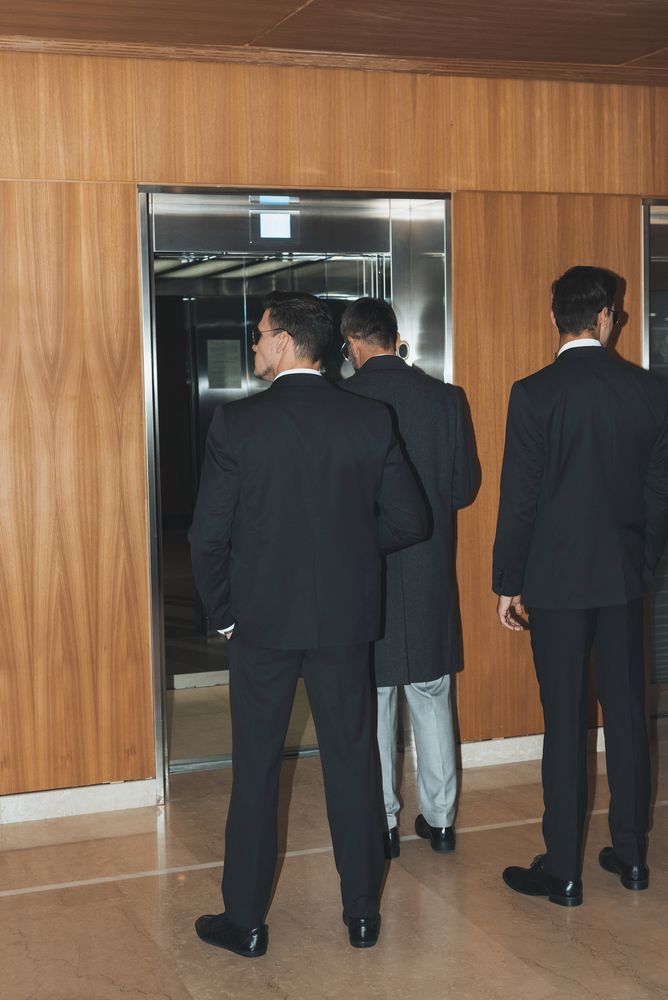 Available 24/7

Executive Protection Security Officers
Some individuals mistakenly believe that only major celebrities, super rich people, and presidents require executive protection. Even if they are not public figures, a large number of individuals feel vulnerable and require protection. Executives, CEO's and other individuals who do not feel safe can employ executive security guards for protection.
Executive Protection: What Is It?
When you employ executive security guards in Ontario, CA, they conduct a risk assessment to determine potential threats and the level of protection required. This could include bodyguard services, cyber-security services, or installing CCTV cameras and monitoring who enters your residence. Depending on the results of a threat assessment, a person may need an executive security team to address the various threats.
Protection For Executives in Ontario, CA
When executives, politicians, or public figures travel abroad, particularly to a high-risk region, executive protection may be required. In such a circumstance, an executive security guard will remain at the client's side at all times, monitoring the environment and ensuring the client's safety. They examine the area and identify potential dangers.
Executive security personnel safeguard both the client and any sensitive materials or information they may possess. In certain industries, such information may be of vital importance and, if disclosed, may pose a threat to the company. Thus, executive security protection protects both the individual and organizations in Ontario, CA.
Athletes and musicians may also employ executive security guards in addition to other VIPs. Additionally, executive protection ensures the welfare of their families. Employing executive protection services gives you peace of mind knowing that your safety is in the hands of trained professionals who can identify any potential threat. It also prevents valuable trade secrets from falling into the incorrect hands.
For high-ranking executives and VIPs, security concerns are frequently linked to their notoriety. Unfortunately, not everyone is a supporter or advocate, which can make it difficult to conduct business freely. If security concerns have recently delayed your advancement as an executive, an executive protection agency may be the solution. Listed below are several reasons why executive protection can provide you with a new beginning.
A Security Company That Is Dedicated to You
When you employ a security team in Ontario, CA to provide executive protection, you have exclusive detail focused on your safety. Your security guards can accompany you as you fulfill your responsibilities. XPressGuards security services can help you get to your appointments on time without being bothered by suspicious individuals. You can discuss your security requirements with your security company and obtain a team suited to your schedule and security concerns. Having a team supporting you can provide substantial peace of mind.
You Will Receive Customized Suggestions
In addition to a massive presence, your security team can provide you with personalized security recommendations to ensure your safety in Ontario, CA. While others may have occupations comparable to yours, they may not face the same levels of security concerns as you. Your security personnel can help you avoid potentially dangerous situations. Your security team can examine detailed information regarding your appointment routes, schedule, and any current security threats and issues. When you have a professional team devoted to evaluating your situation, you can effectively manage your level of risk.
Security That is Dedicated To You
In addition to assisting you in avoiding risk, your security team can also interact with local governments when necessary. When you have a security issue or are the victim of criminal activity, filing required police reports and waiting for calls to be returned can be extremely time-consuming. Our security officers in Ontario, CA will report relevant incidents to the proper authorities. This means you won't have to spend a great deal of time communicating with authorities and can move on with your life. Contact us for more information now.
Executive Security Services

Frequently Asked Questions
XPresssGuards is the largest full service executive security company in the United States. Our executive security guards are available 24/7. Call or message XPressGuards now to get started!
Executive Security Guards

24/7 Executive Security
We Provide Executive Security Services At:
Hotels/motels
Shopping centers
Hospitals
Construction sites
Business complexes
Apartments and Condominiums
Schools and Colleges
Restaurants
Concert Venues and more…
Nationwide

#1 Executive Security Company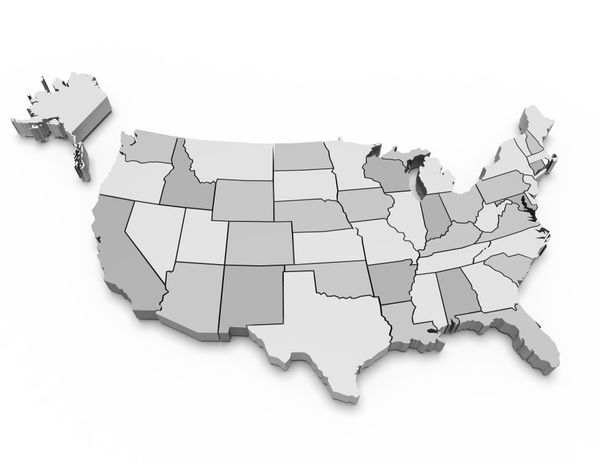 Testimonials

What Our Clients Say About Us

James Bell
Operations Manager
"I've been working with XPressGuards for a little over a year now and they're very professional. Easy security company to work with and the security guards are always very alert. I highly recommend their services, and their private security top notch."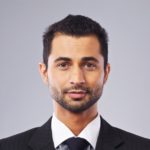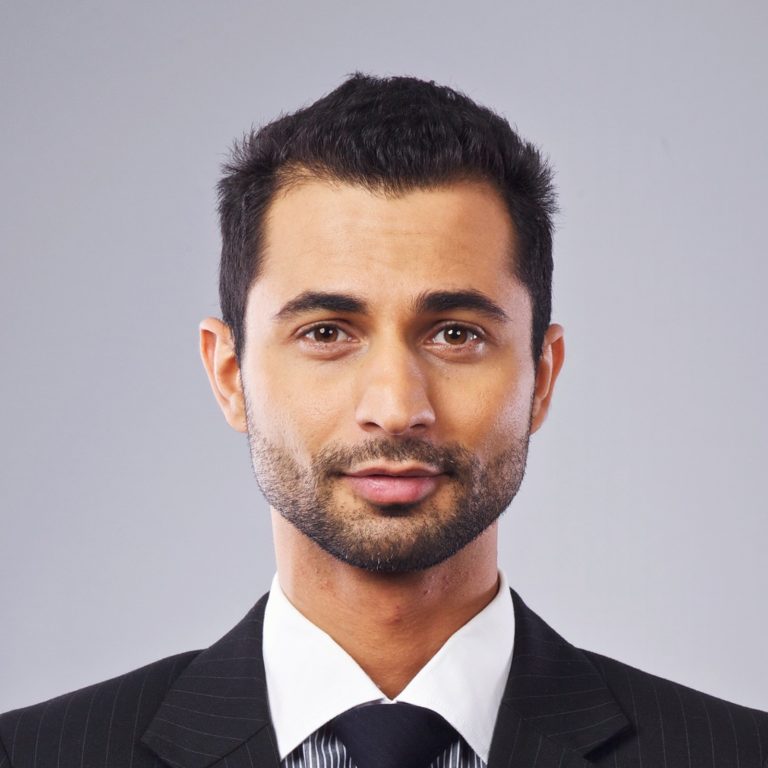 Patrick Hadid
Construction Site Manager
"Our construction site needs year round security. It's a very big construction project in Midtown New York, and XPressGuards offers the best full service security service we found within our budget. I can vouch for XPressGuards. We hope to continue a long relationship with this security firm."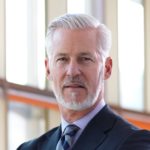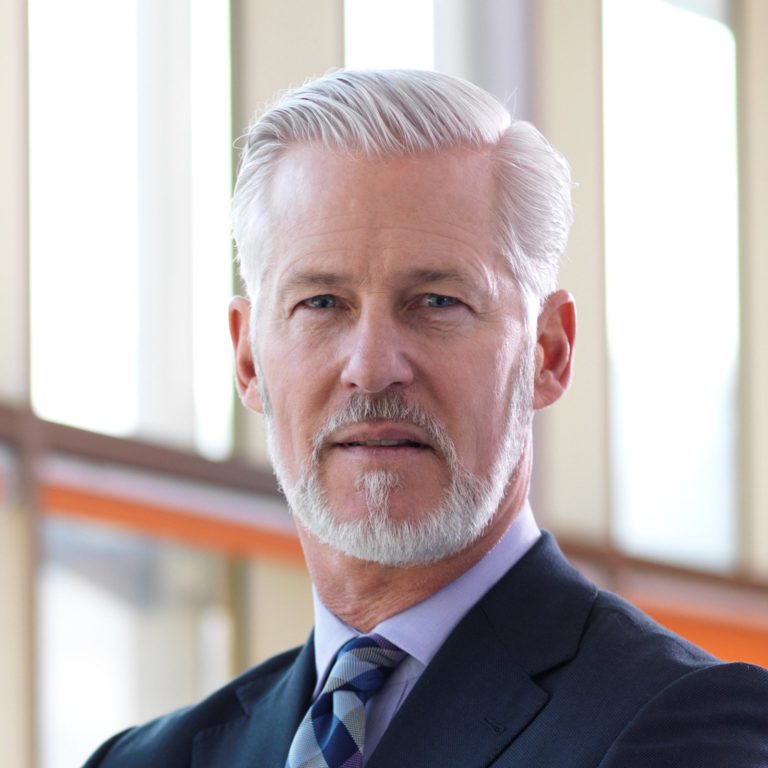 Steven Firestone
Hotel Manager
"Working with XPressGuards has helped our Hotel in so many ways. XPressGuards is reasonably priced and highly respected in Los Angeles. The first thing that caught our attention was the way everyone was so knowledgeable and very professional. First class security company."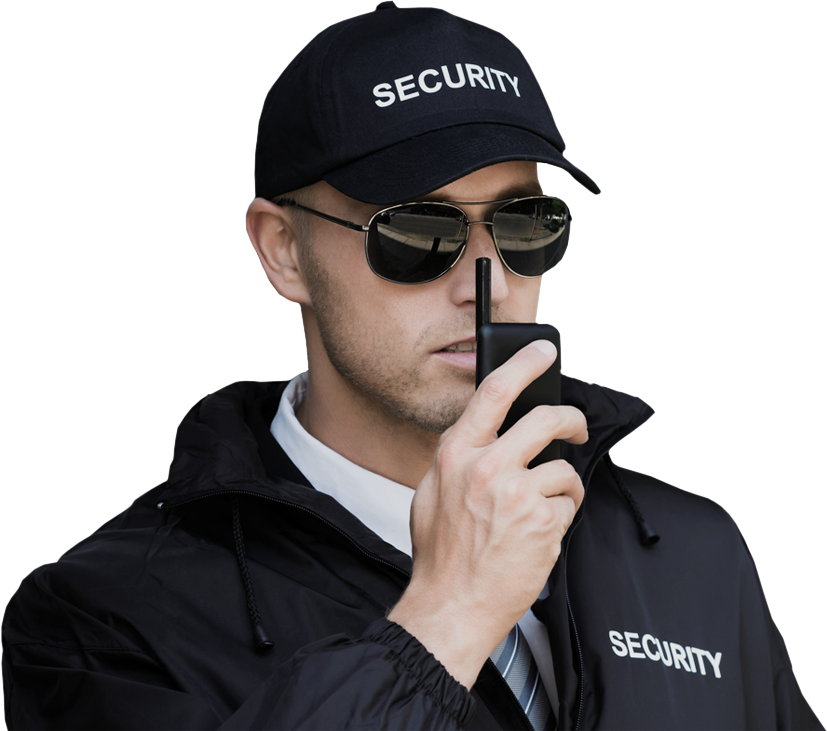 Service Request

Contact Us
Get Started Today

Executive Security in Ontario, CA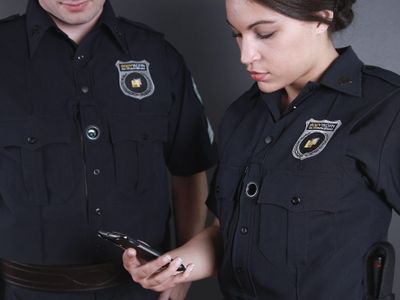 Business Security
Our business security guards are available for dispatch 24/7. Our security guards can secure:
Retail Stores
Hotels
Shopping Malls
High Schools & Colleges
Construction Sites
Restaurants
Business Events + more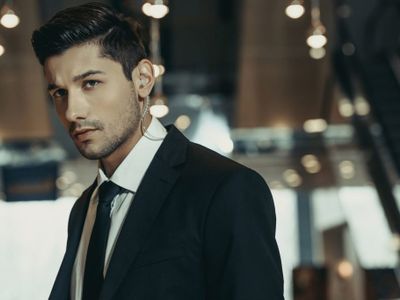 Private Security
Our private security guards are highly trained. We offer armed and unarmed guards for your security.
Bodyguards
Executive Security
Personal Security
Family Security
Celebrity Security
Residential Security
Private Event Security + more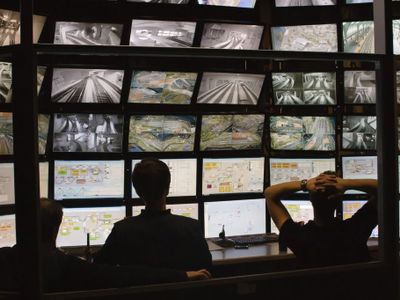 Surveillance
Our surveillance & private investigation division has over 30 years experience. We specialize in:
Home Monitoring
Commercial Monitoring
Access Control Systems
CCTV Installation
Private Investigation
Custody Investigations
Background Checks + more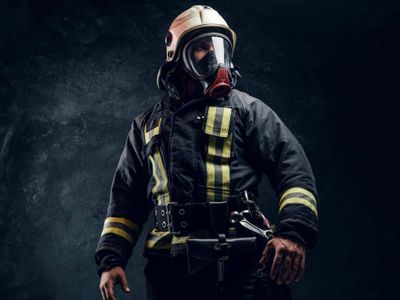 Fire Watch
We take fire prevention seriously. Get the Fire Watch services you need in all 50 states. Get started now!
Nationwide Fire Watch Guards
24 Hour Fire Watch Guards
Emergency Fire Watch Guards
Hot Work Watch
Over 600 Offices
Certified
Fire Marshal Approved
Available Nationwide

Service Locations